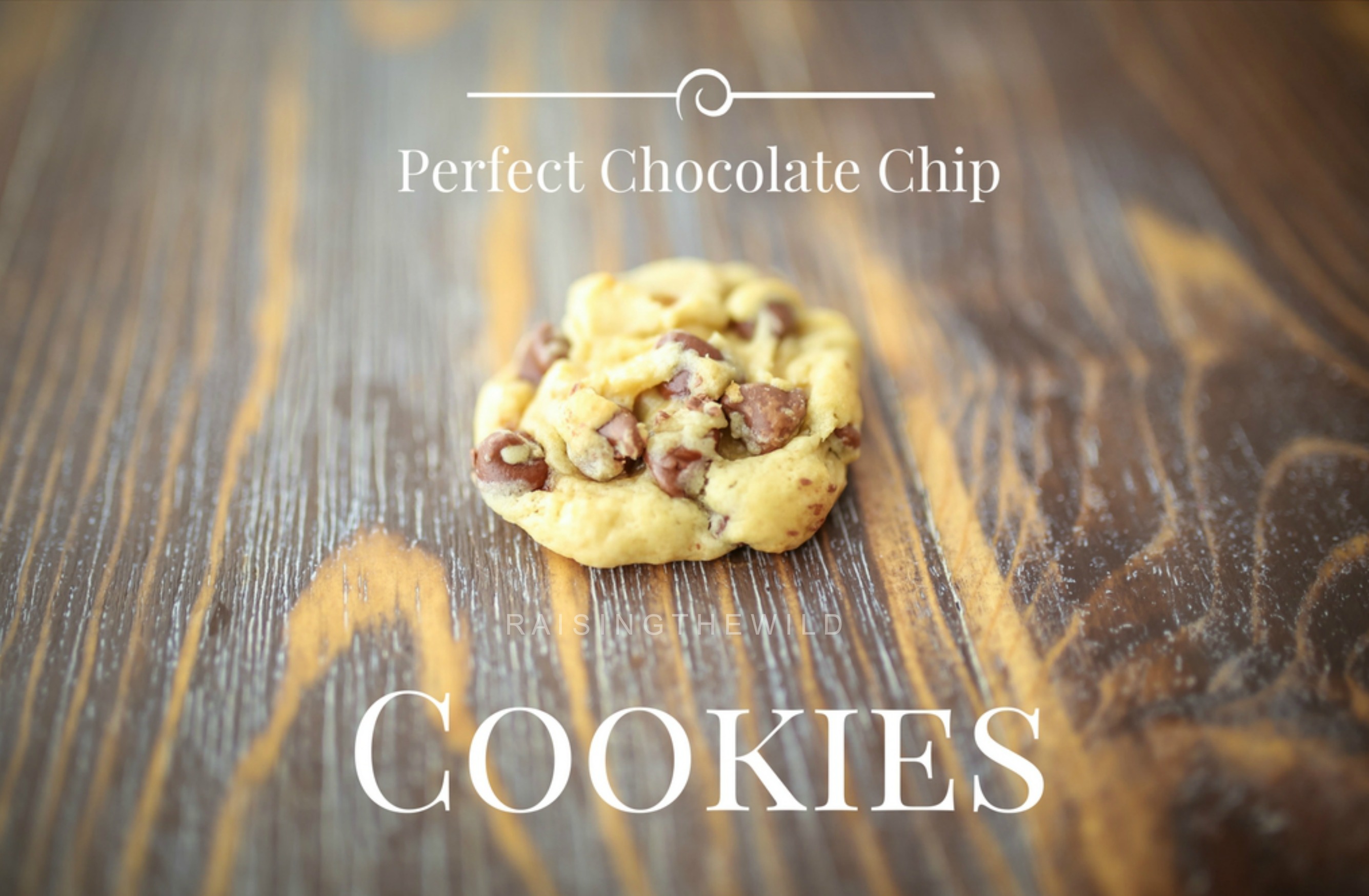 I want to start off this post by telling everyone that I have been trying for years to make a decent chocolate chip cookie. Sadly, this has been something I have struggled with for a long time. If you visit my Pinterest page you will notice tons of recipes, and believe me when I say, I have tried them all. My best friend, an amazing cookie baker, has even shared her recipes and secrets with me, but they still manage to never turn out.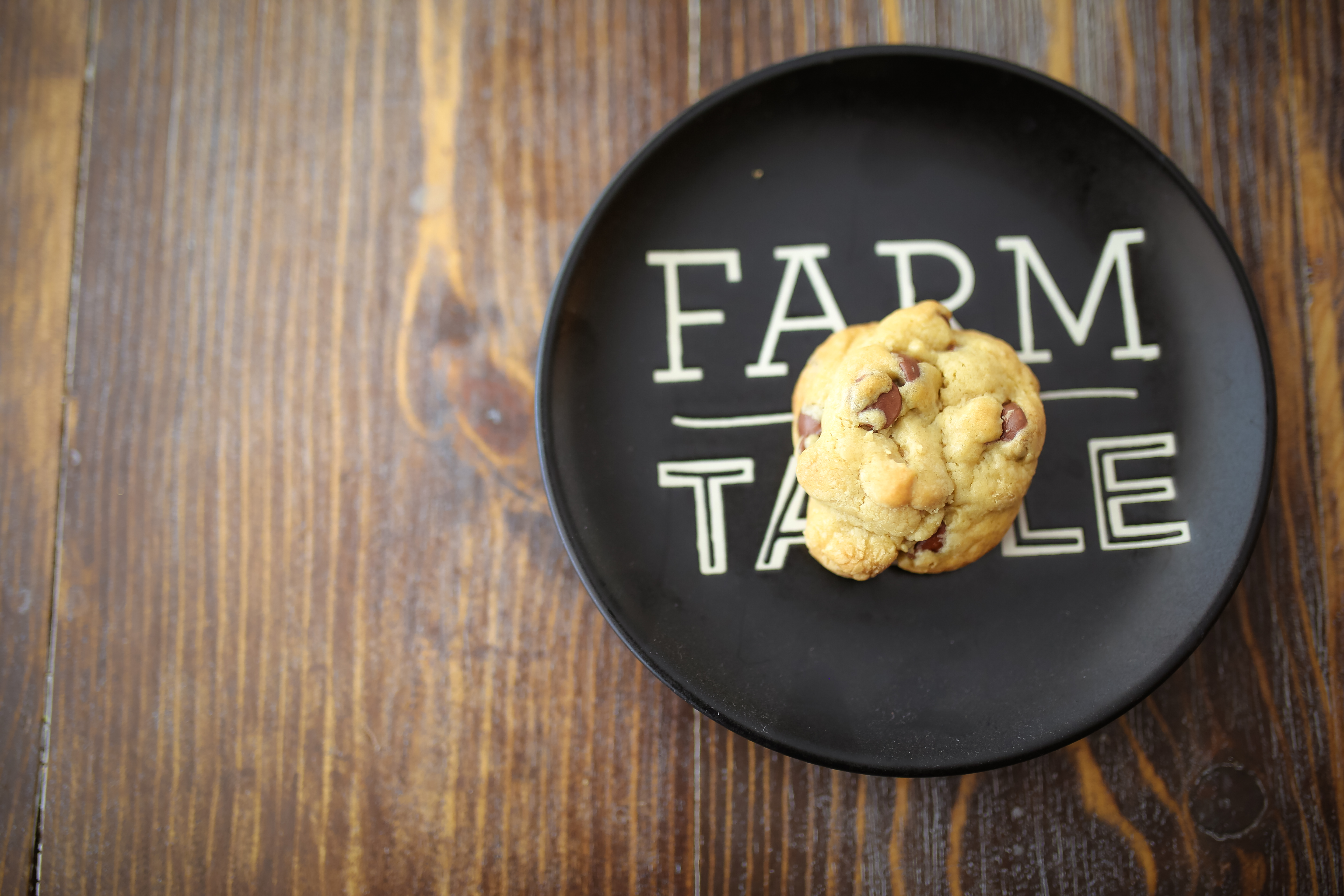 I recently have tested out a few recipes, combined them and made some big changes to my chocolate chip cookie recipe. I can't even begin to tell you how much of a difference it made in my cookies. I'm also going to tell you the things I did that really hindered my "perfect cookie" recipe, because these things that didn't seem like a big deal, really were a huge reason why my cookies never turned out. Here is what you will need:
Ingredients:
2 and 1/4 cups (280g) all-purpose flour (spoon & leveled)
1 teaspoon baking soda
2 teaspoons cornstarch
1/2 teaspoon salt
3/4 cup unsalted butter, melted1
3/4 cup loosely packed light brown sugar
1/2 cup granulated sugar
1 large egg + 1 egg yolk, at room temperature (see tip below)
2 1/2 teaspoons pure vanilla extract
1 package of semi-sweet chocolate chips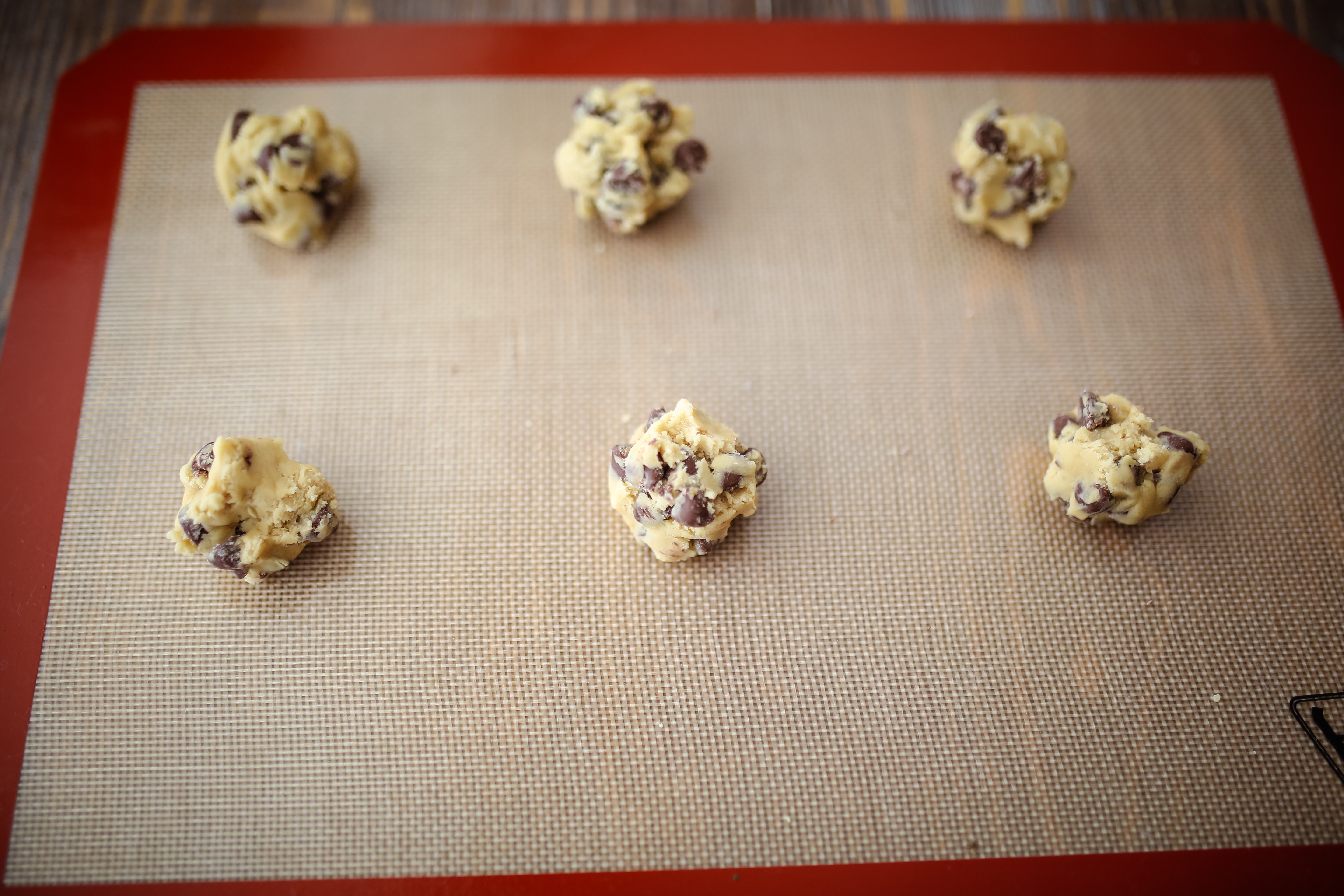 Having an amazing recipe is one thing, but following through with the next few steps are HUGE in making sure your cookies come out amazing. Do not skip the following, I'm serious.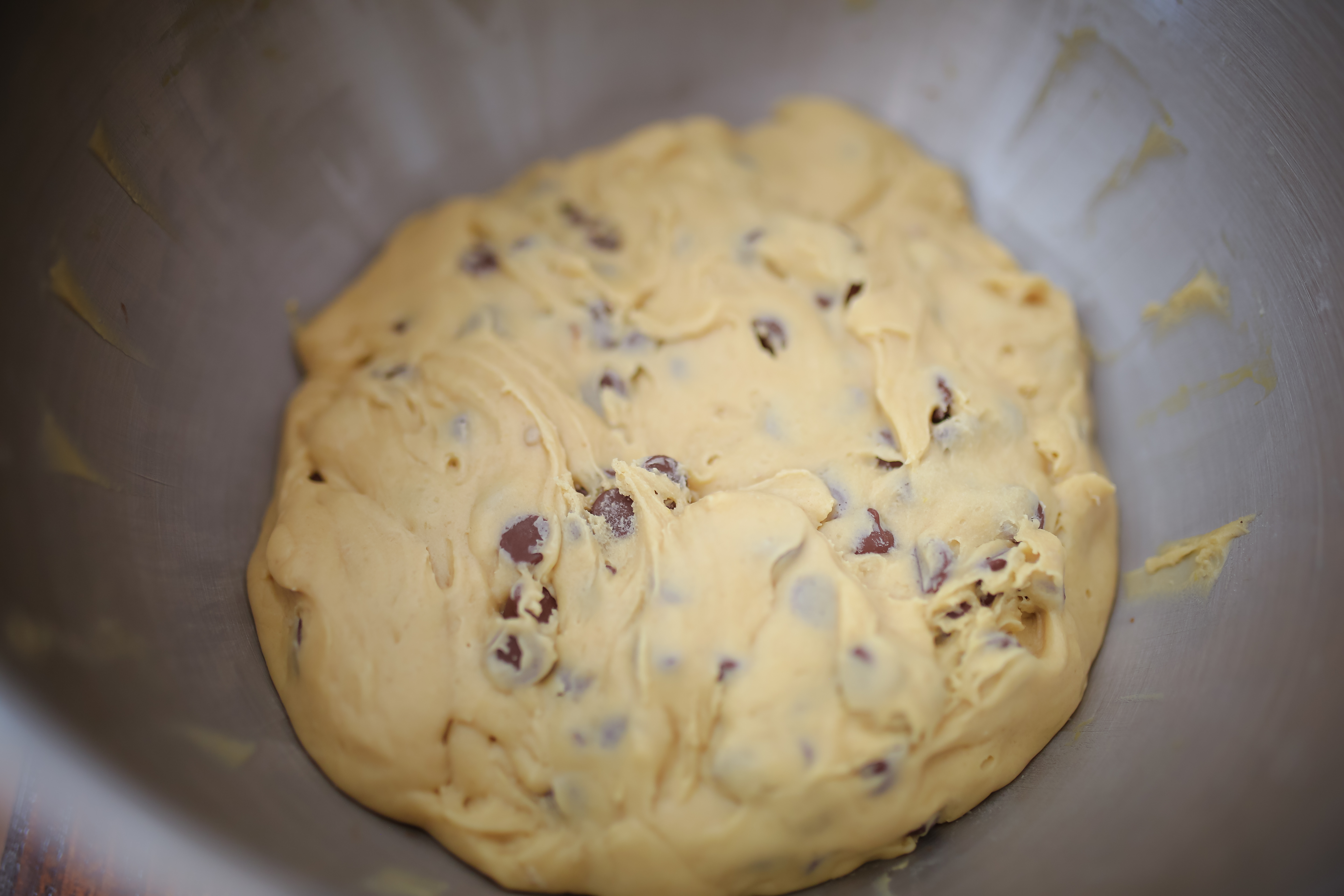 Instructions
-Whisk the flour, baking soda, cornstarch, and salt together in a large bowl. Set aside.
-In another bowl, whisk the melted butter (yes, melt your butter), brown sugar, and granulated sugar together until no brown sugar lumps remain. Whisk in the egg, then the egg yolk.
-When finished, whisk in the vanilla extract. Mix your wet ingredients into the dry ingredients and mix together with spoon. You do not need a mixer for this recipe since you do melt the butter, but you can still use one if you like, the dough will be very soft, yet thick.
Pour in the chocolate chips and mix by folding. They may not stick to the dough because of the melted butter, but try to mix them in the best you can. Cover the dough and chill in the refrigerator for 3 hours ( I do recommend 24 hours if possible). Chilling is required for this cookie recipe so the cookies do not spread.
-Take the dough out of the refrigerator and allow to slightly soften at room temperature for 10 minutes.
Preheat oven to 325°F . Line two large baking sheets with silicone baking mats as seen below.
-Roll the dough into balls, I use a medium cookie scooper so that I can make sure they are as close to the same size as possible.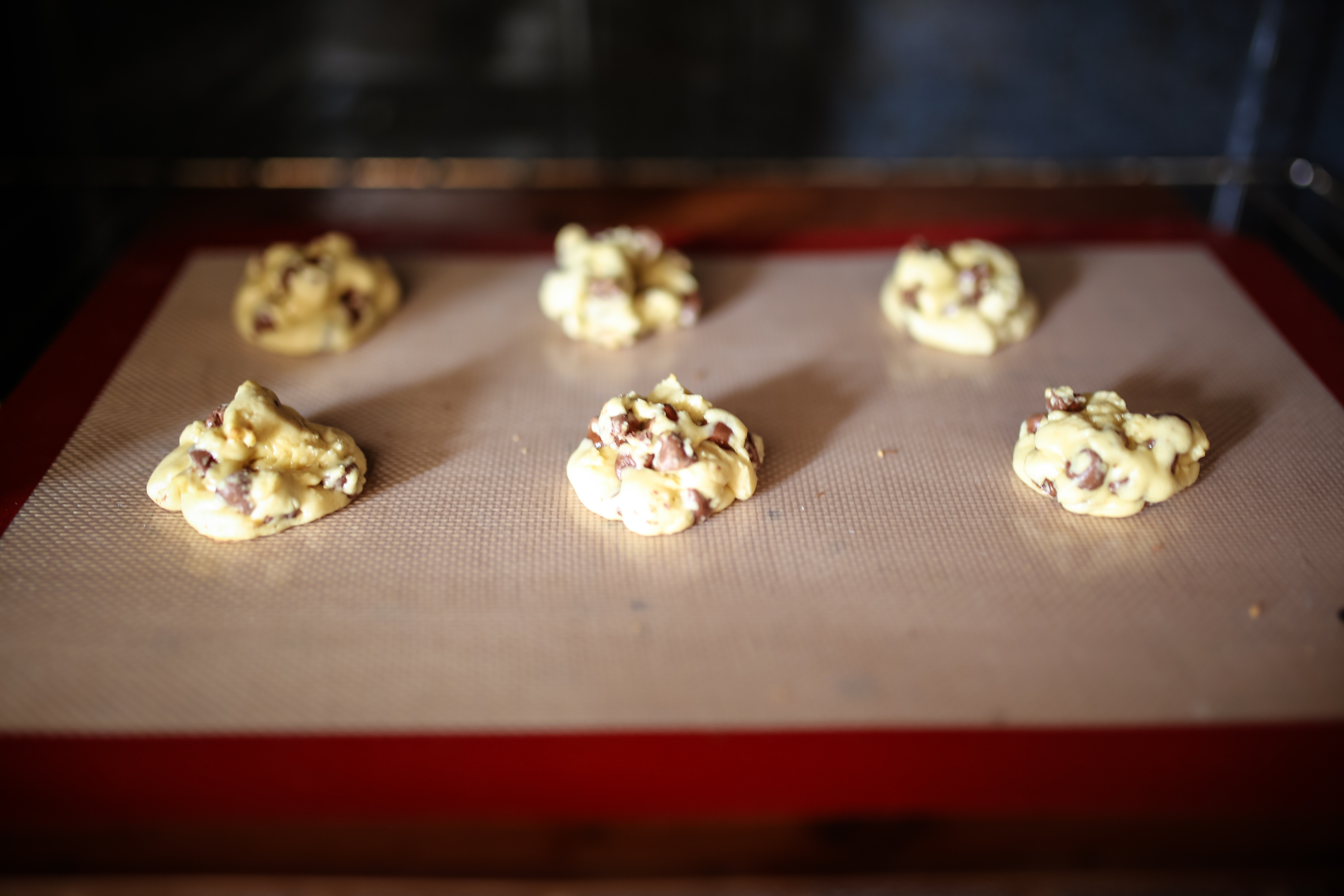 Bake the cookies for 9-11 minutes. The cookies will look very soft and underbaked. They will continue to bake on the cookie sheet, so no need to worry. Allow cookies to cool on the cookie sheet for another 10-15 minutes before transferring to a wire rack to cool completely.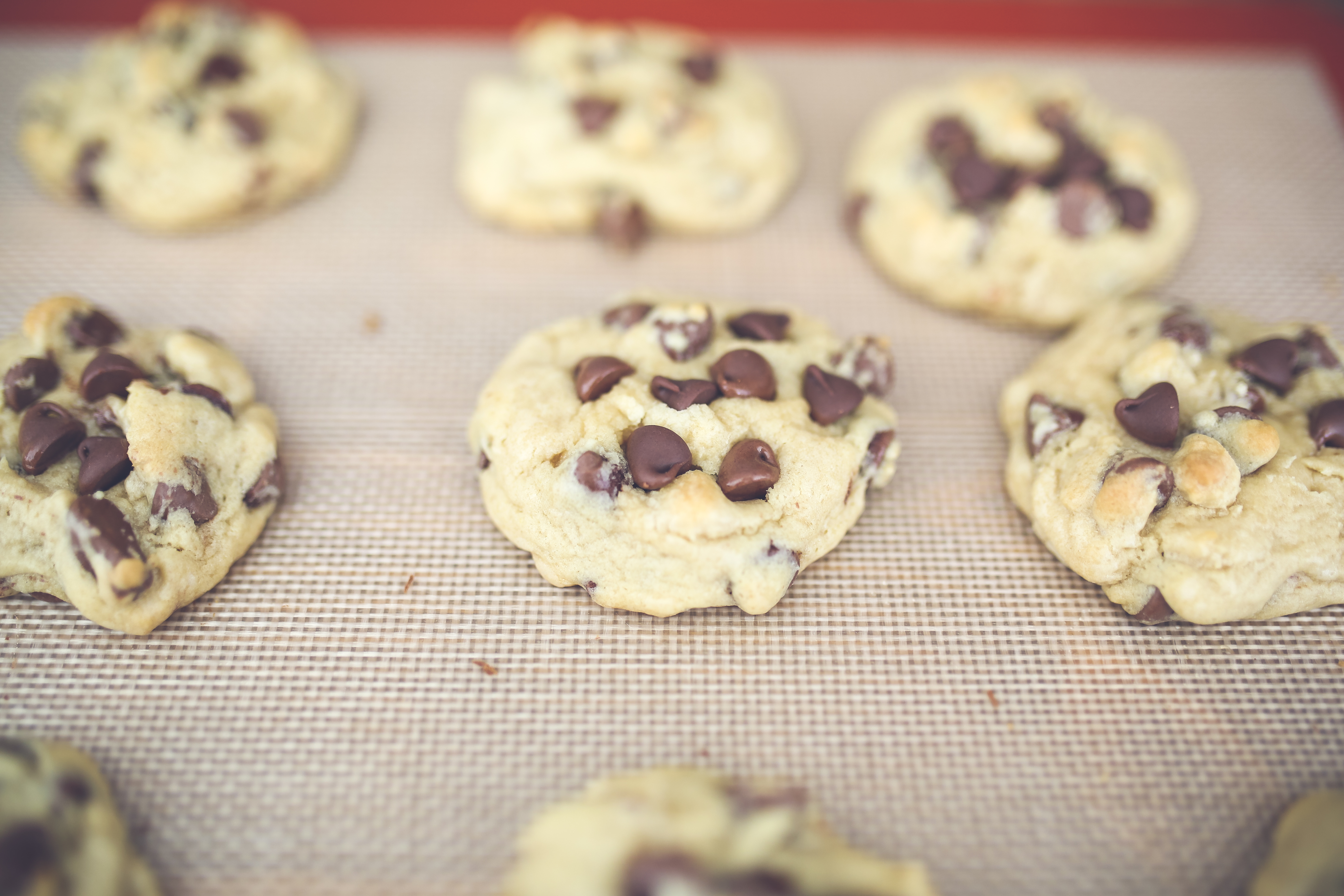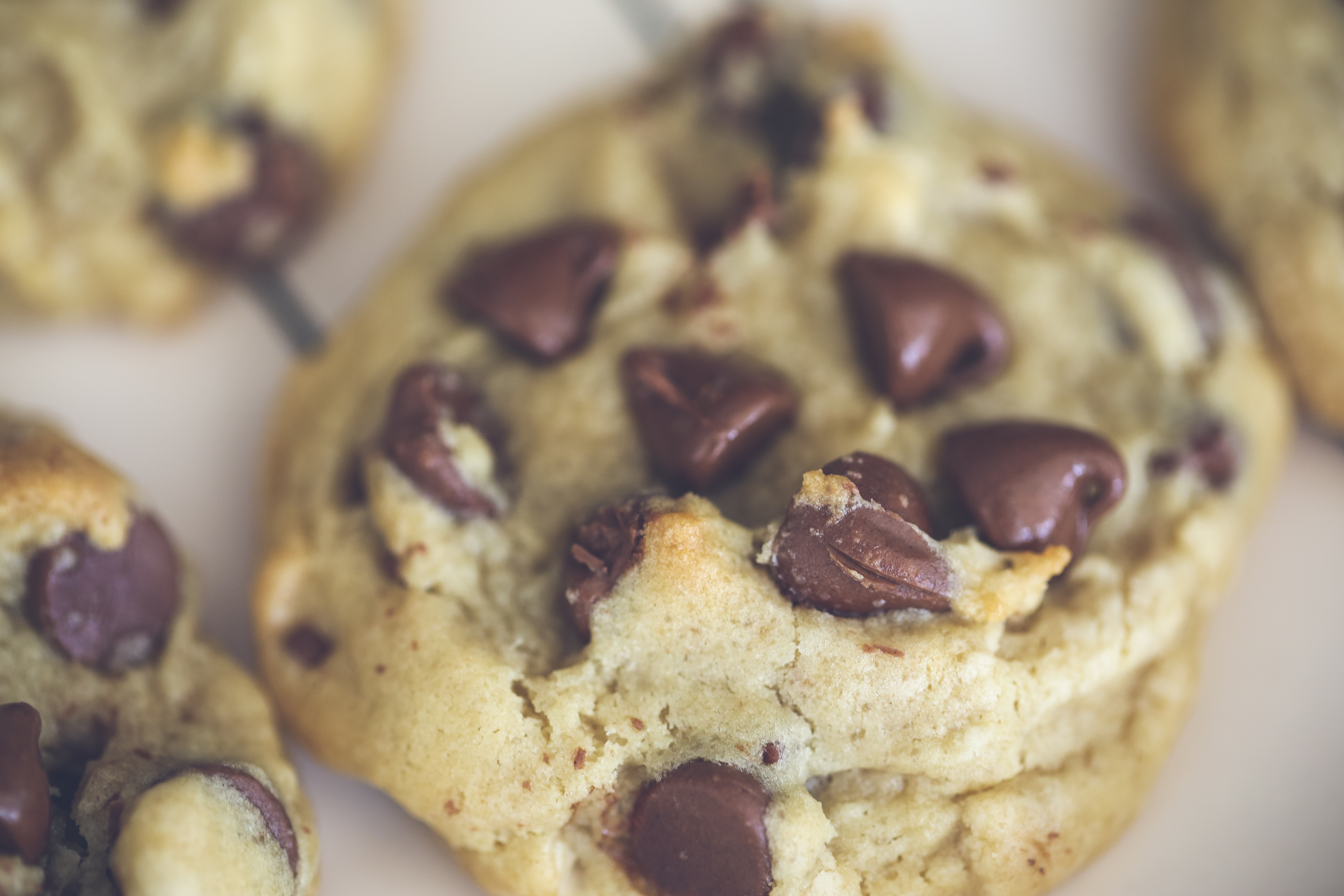 You see how the cookies look perfect, like seriously. Another tip for "pretty" cookies it to take a handful of extra chocolate chips (I always put some aside in the freezer) and I push them into the tops of the cookies to make them more full.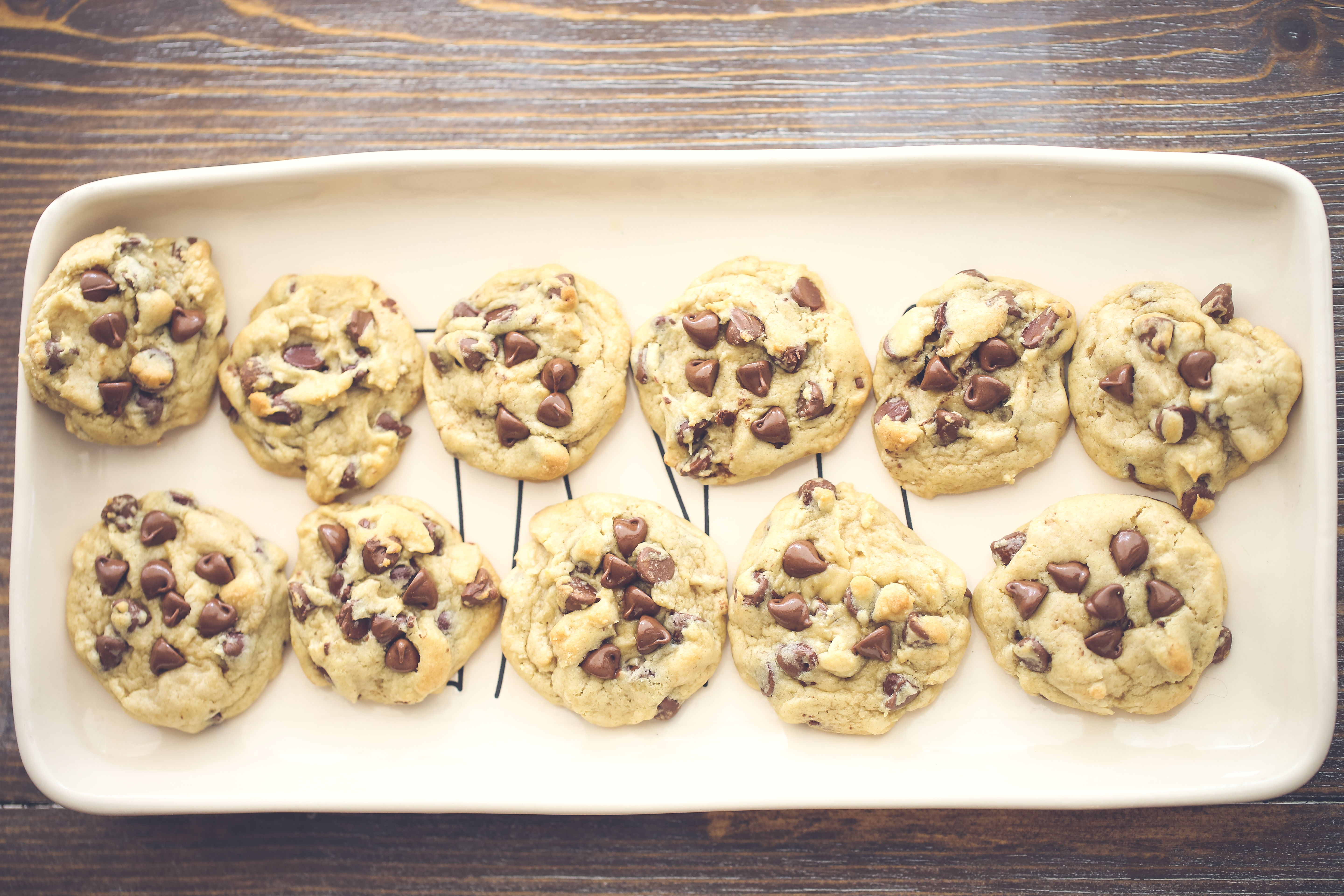 Quick Tips for better cookies
-Make sure to chill your cookie dough for at least 3 hours. I try to let my dough sit in the fridge for at least overnight. If you do not let your cookie dough chill, then it will not hold shape and they will melt like Olaf on a warm summa day. Seriously.
-Eggs need to be room temp when added to your cookie mix. I'm not going to lie, I always forgot to set my eggs out so they would become room temperature prior to making the dough. A secret to this is to put your eggs in a bowl of warm water for 5 minutes. This will get them at room temp quick and you can get the rest of the dough ready during this time.
– Purchase a cookie scoop. It's not required but it helps so much in making all of your cookies evenly shaped, which in return they all cook evenly.
– Make cookies chewy by melting the butter before adding it to the sugars when mixing. I prefer chewier cookies vs crunchy and this really helps.
*This was the first time I used a silicone mat and I can't believe I have been baking all this time without one, such a huge difference.
http://www.raising-the-wild.com/wp-content/uploads/2017/06/PicMonkey-Image.jpg
1748
2670
raising-the-wild
http://www.raising-the-wild.com/wp-content/uploads/2017/05/Untitled.png
raising-the-wild
2017-06-15 11:15:33
2017-06-15 23:17:44
Perfect Chocolate Chip Cookies