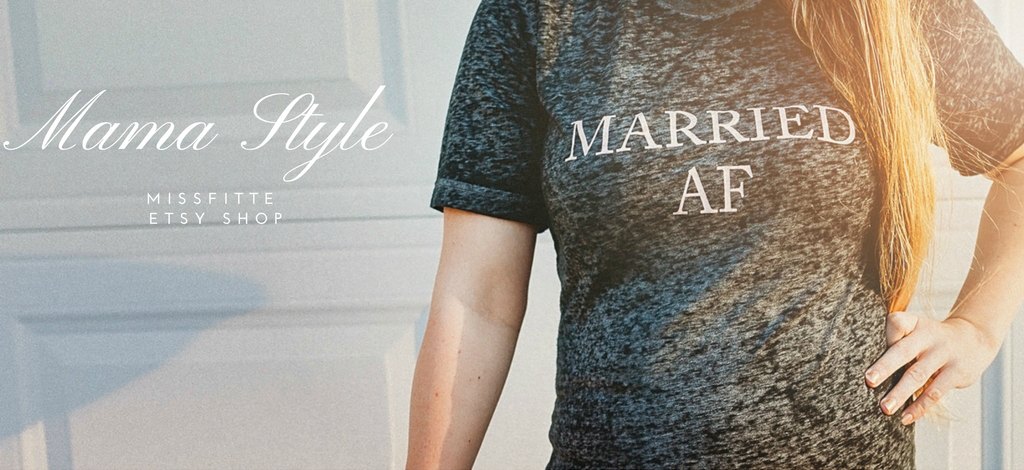 I'm always looking for small shops when I want to purchase unique items. Being a mother myself, I like knowing that I am supporting other small families and their businesses. I recently came across this "MARRIED AF" tee, while doing some online shopping and I was instantly in love!!!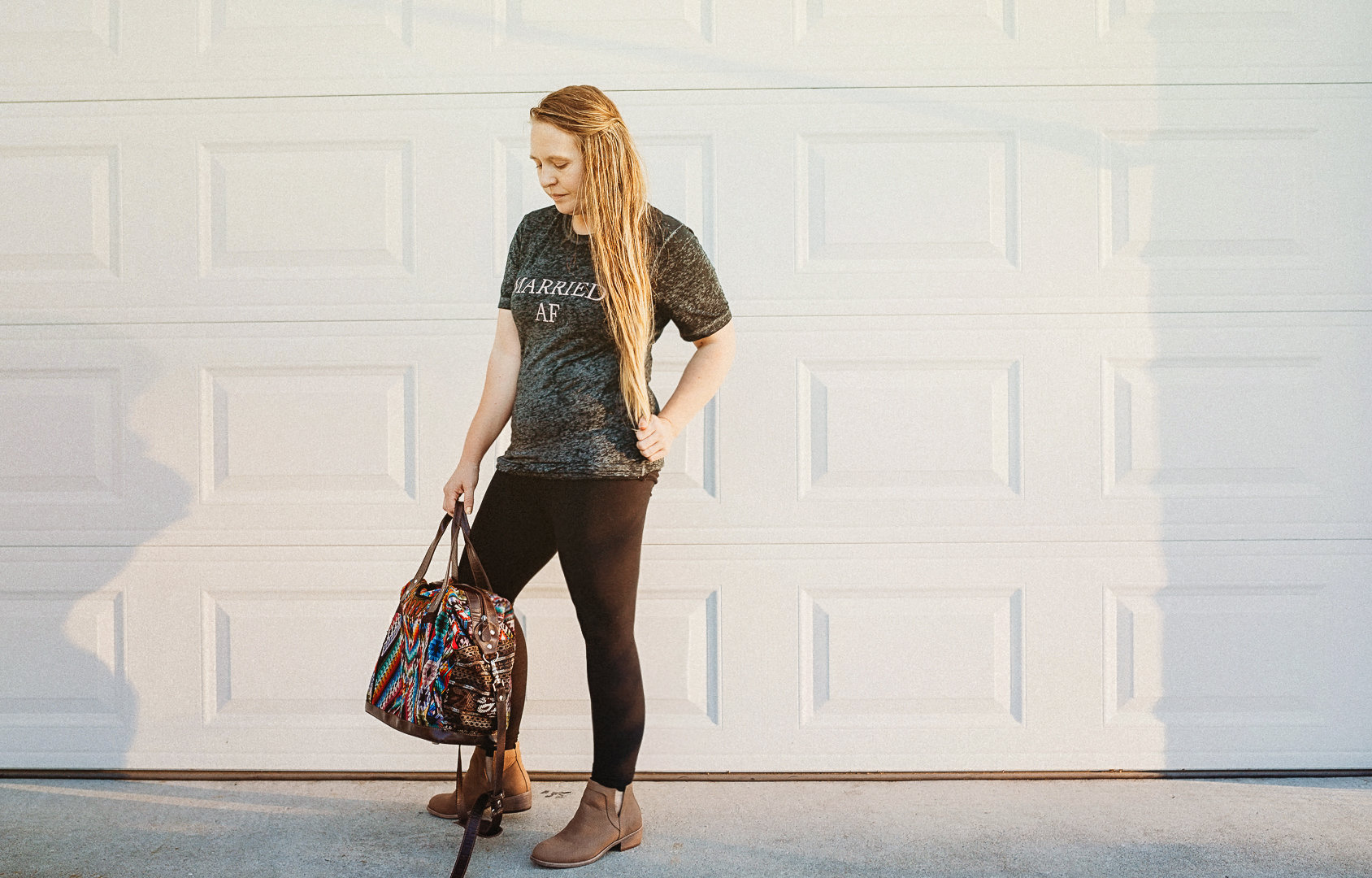 Now, my husband and I have three children together. My youngest is currently 15 months old and my oldest is almost 9. We planned on getting married but definitely took our time with many obstacles in our way. We finally were able to have the wedding we wanted a little over 6 months ago and I could not be more happy to finally rock this awesome tee from, missFITTE!!!
When you look online you will see tons of tee's similar to this one, but I'm telling you, the quality is amazing! It's like the softest material evaaaa! Think of LuLaRoe, but softer. Yes, softer!!!! It's like butta on my skin and honestly, that's the only way to describe it, it's amazingly, out of this world, comfy. It was really important for me to have something I could wear that made me feel great but fit great as well. After just having a pretty extensive surgery, a few months after my son was born and thinking I was NEVER going to fit back into a size small or get married at this point, it was the perfect treat.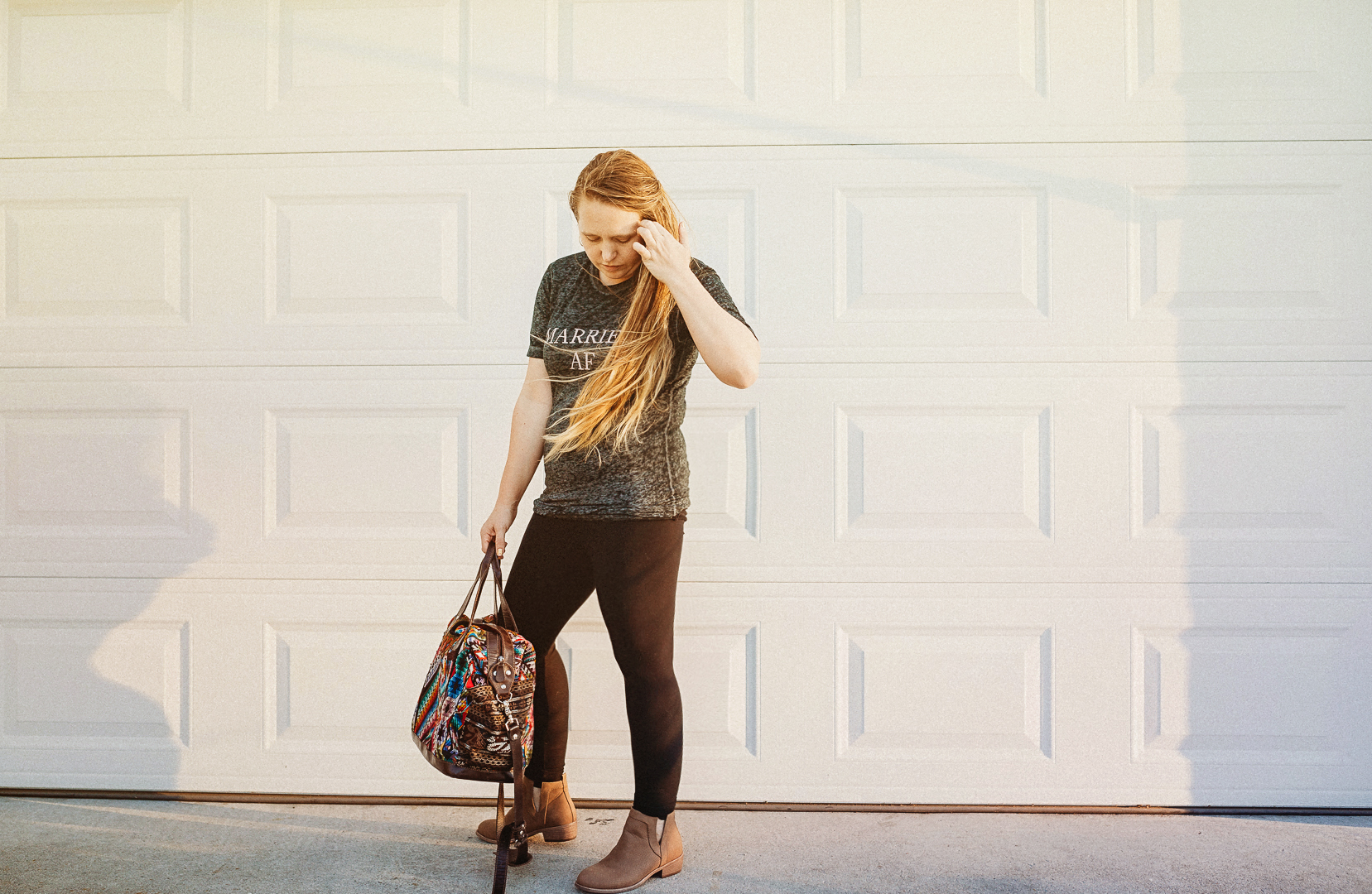 Lisa, over at missFITTE, is super duper nice and sent me over one of her tees to try. I love it you guys, I rock it all the time, it's one of my most favorite's to wear and I am constantly getting compliments on it. I wanted to share this with you because even if you are engaged, you need this tee for your honeymoon. If you are already married, then your best friend needs this at her wedding shower. Everyone you know needs this! Lisa has TONS of more tees that are just as soft with modern styles over on her page. Her customer service is amazing and so is her shop, so definitely check it out when you can!
*photo cred goes to my 4 year old that is pretty snazzy with the camera. He already knows how to work those angles, even on a windy day.
http://www.raising-the-wild.com/wp-content/uploads/2017/08/3V0A6080-copy.jpg
1080
1688
raising-the-wild
http://www.raising-the-wild.com/wp-content/uploads/2017/05/Untitled.png
raising-the-wild
2017-08-30 08:00:45
2017-08-29 21:40:09
Mama Style - Modern Tee's You Need