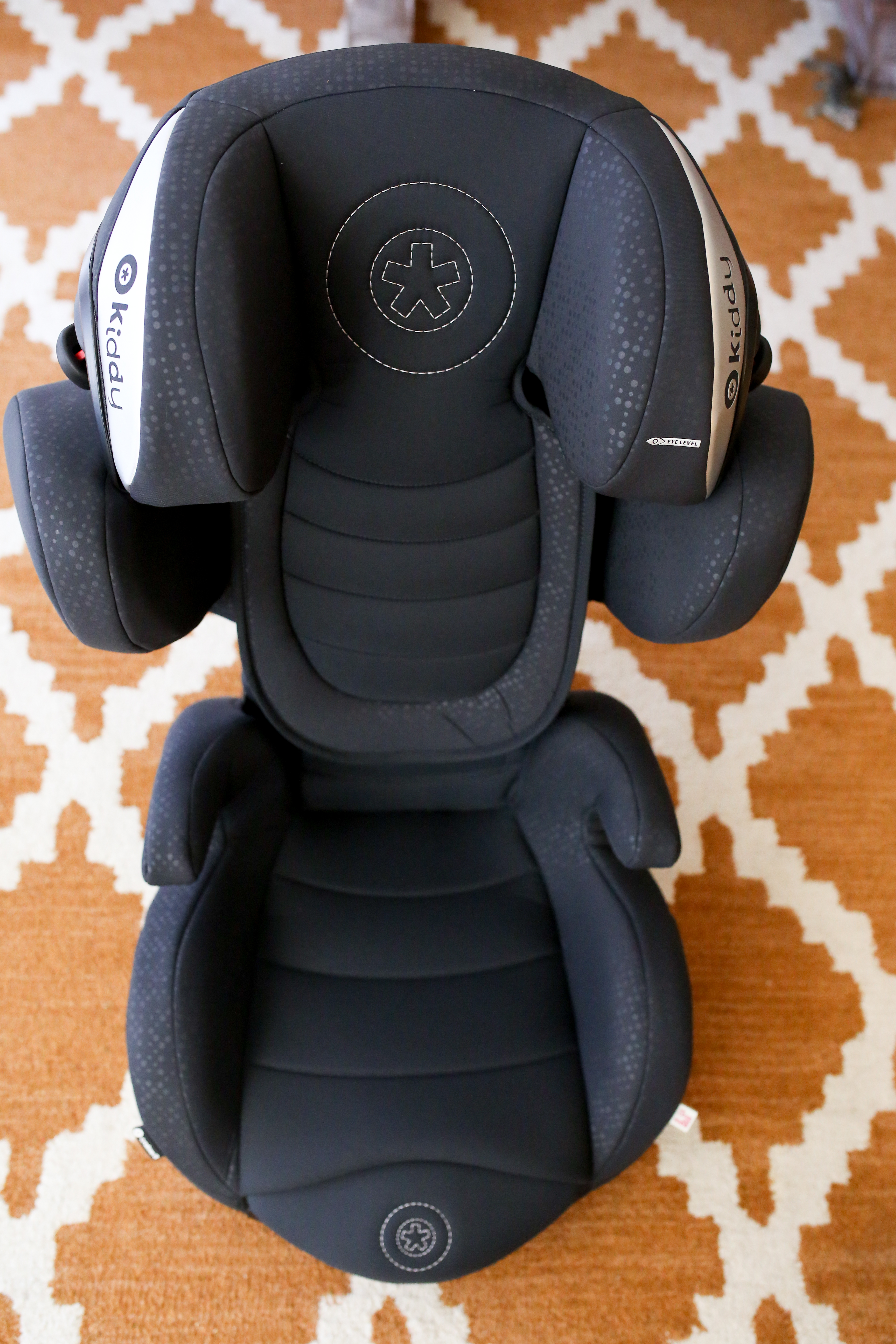 The Kiddy Cruiser 3 car seat is a grow with me booster seat for children weighing 33-120 lbs. It adjusts with a child's height and weight, making it a booster seat worth investing in.  At first look the Cruiser 3 is very modern and plush. I couldn't wait to get it out of the bag completely to take a better look.  Kiddy is a German car seat manufacture that is very popular in the UK for introducing the harness-free car seats with impact shields to keep children secure and safe. The design and safety features are outstanding!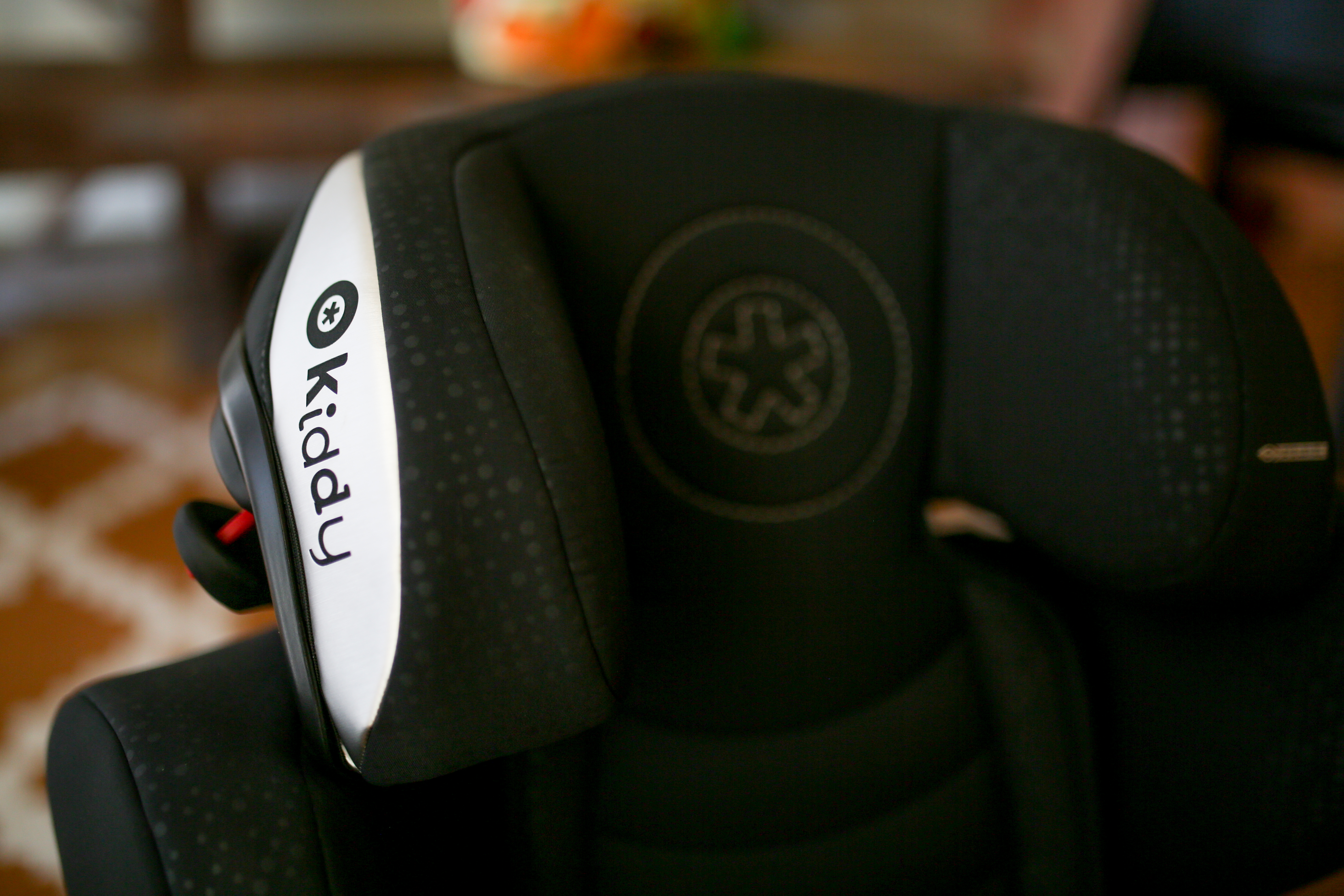 We received the Onyx Black Kiddy Cruiser 3 for review and we are ready to test it out! As you can see on Kiddy USA's website, they have so many different colors available.  All very modern and sleek designs. When looking for the perfect car seat, the appearance is always what catches the eye first, but the most important part of any car seat and what will separate it from others, is of course, safety.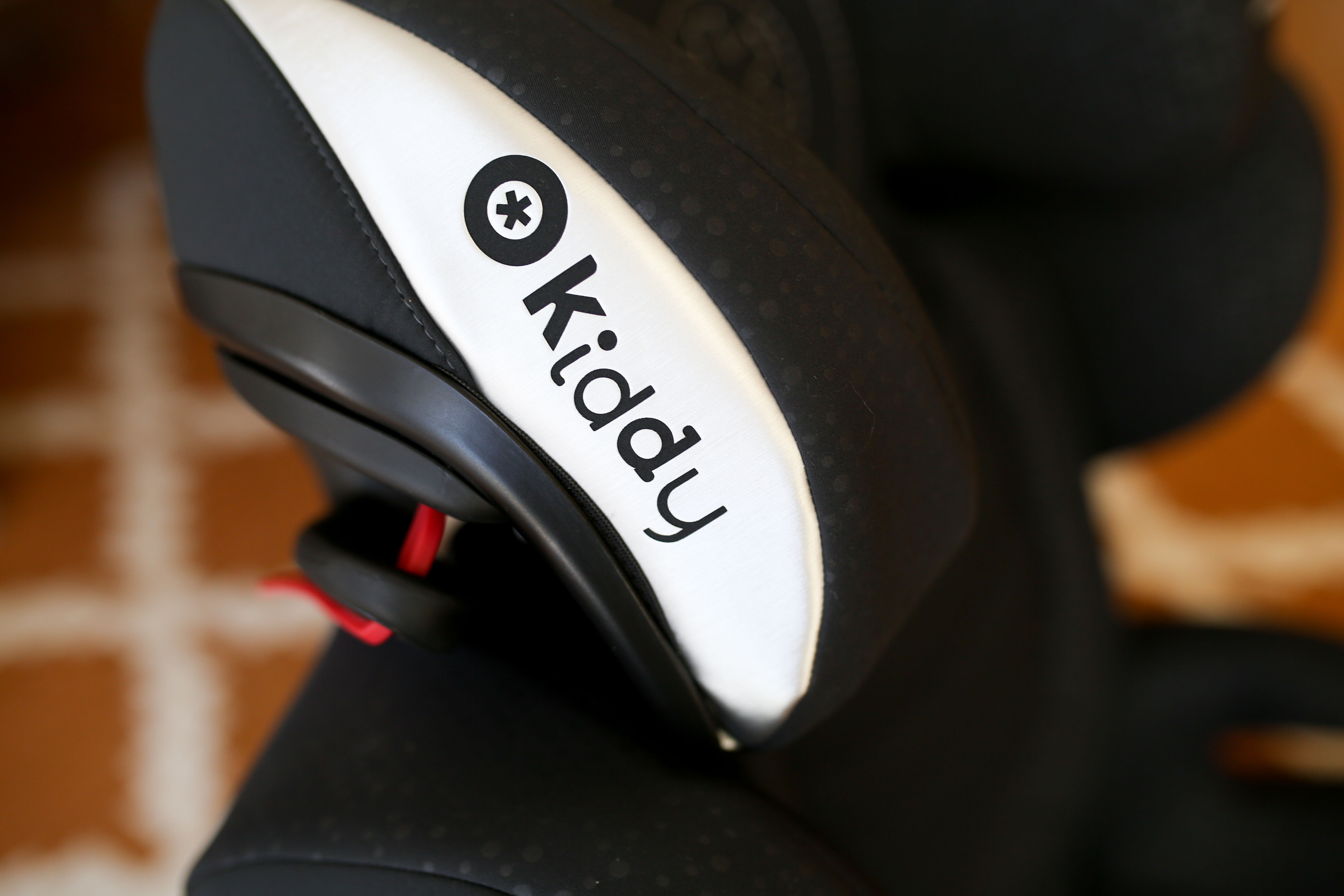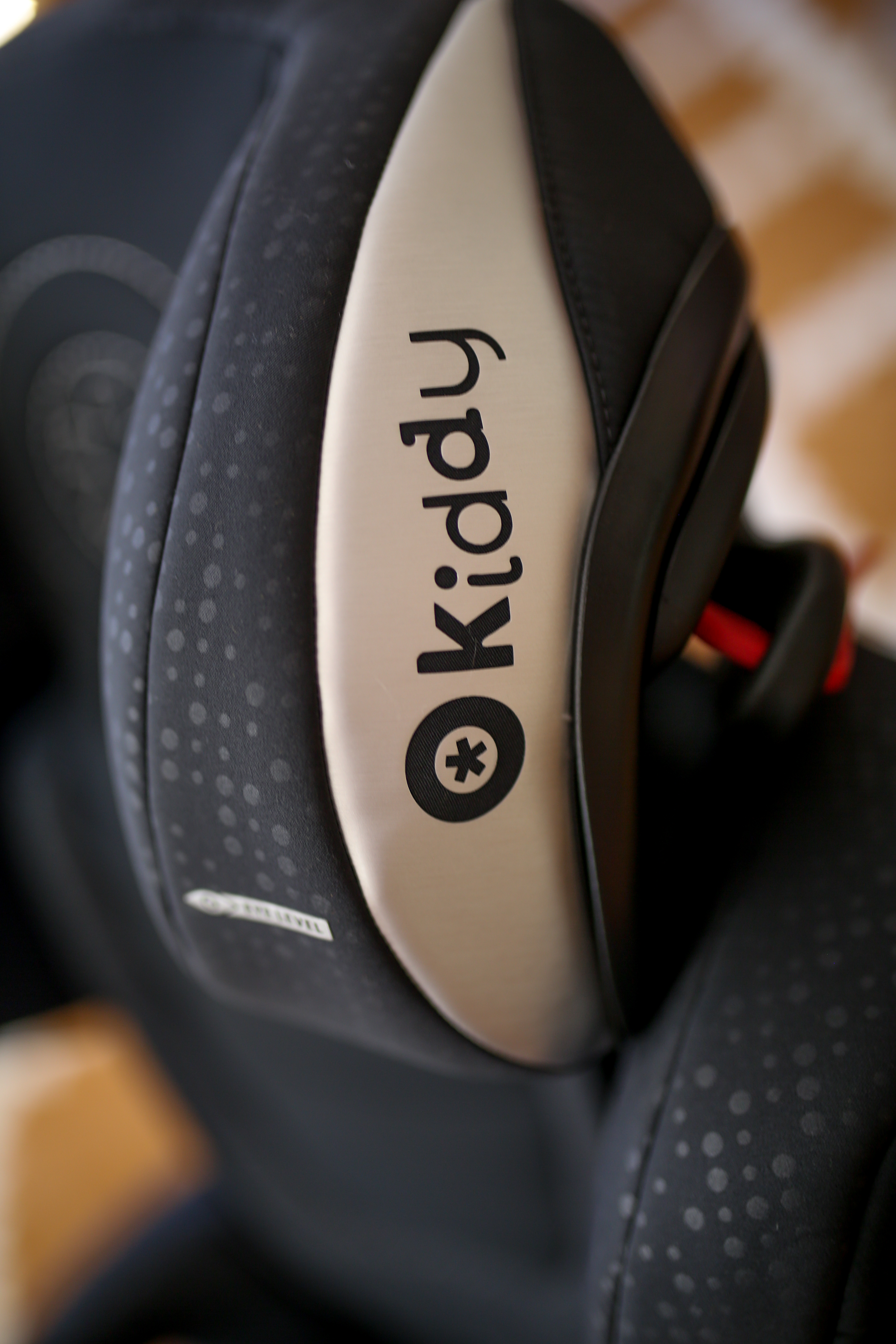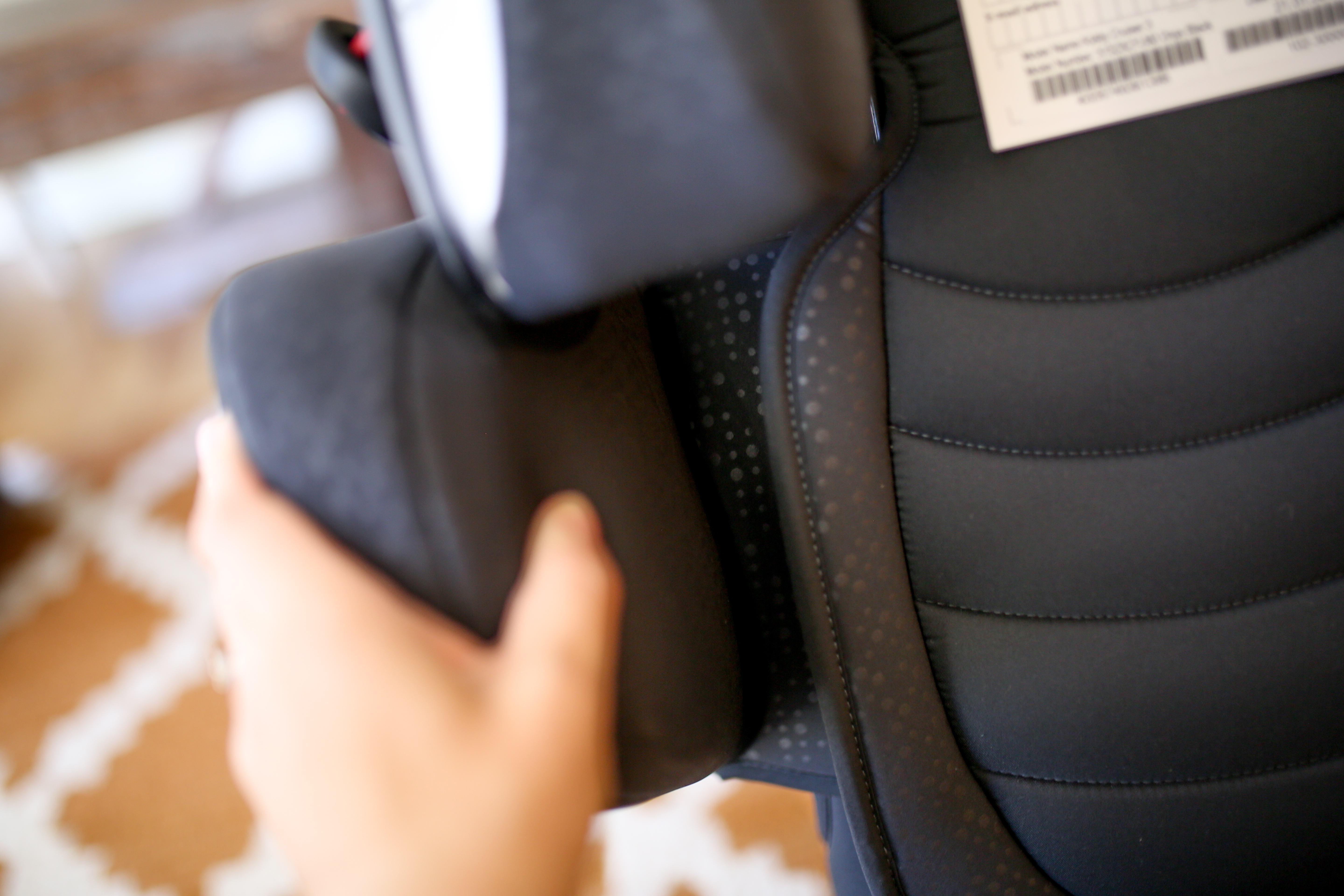 First, lifting the Cruiser 3, is it is very lightweight. I mean, not light as a feather, it has some built to it, but it is not insanely heavy, compared to the Diono, which feels like pure metal when you pick up. The Honey Comb V2 material is used in the head and shoulder of the seats. It's soft yet durable to protect your kiddos in case of an accident.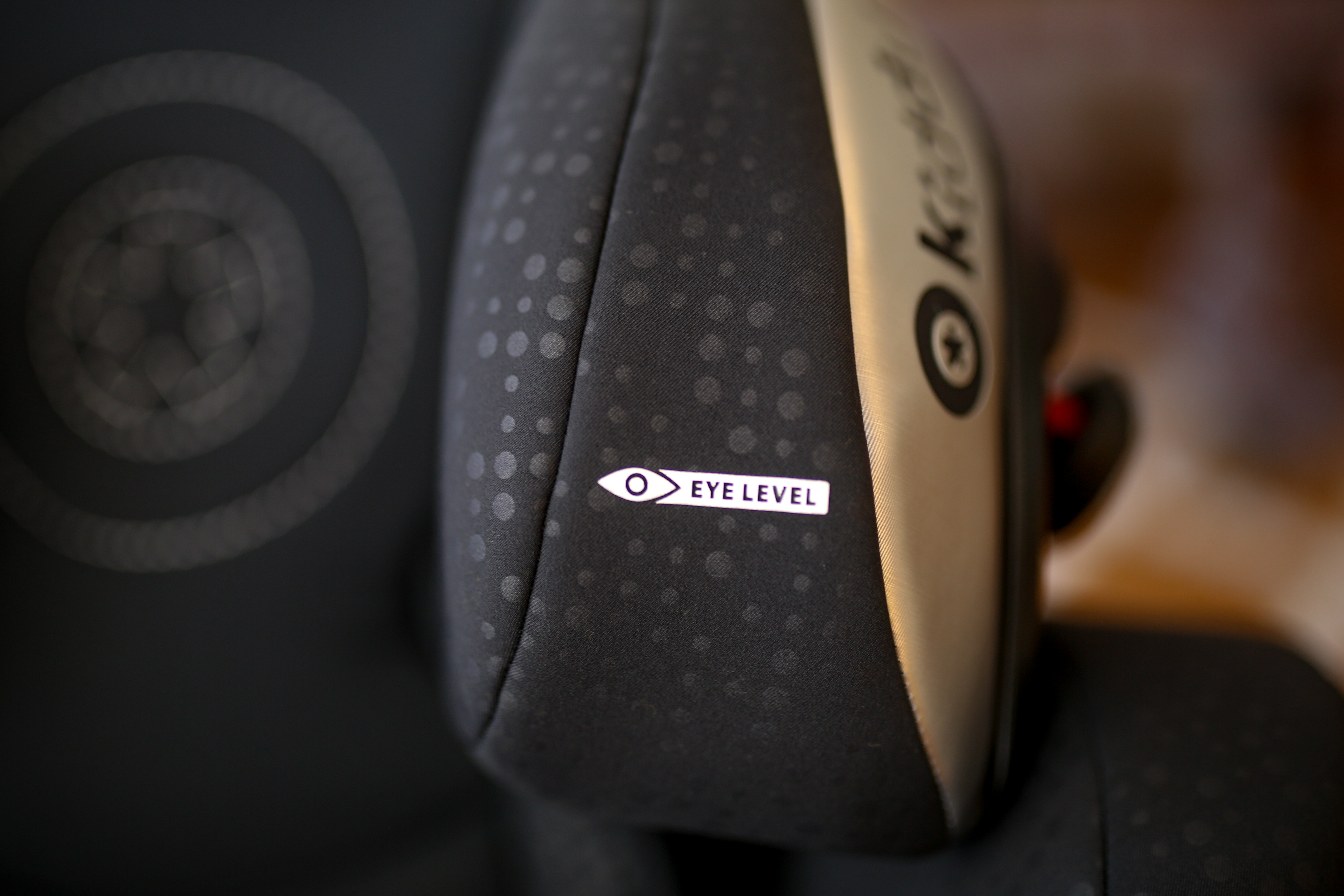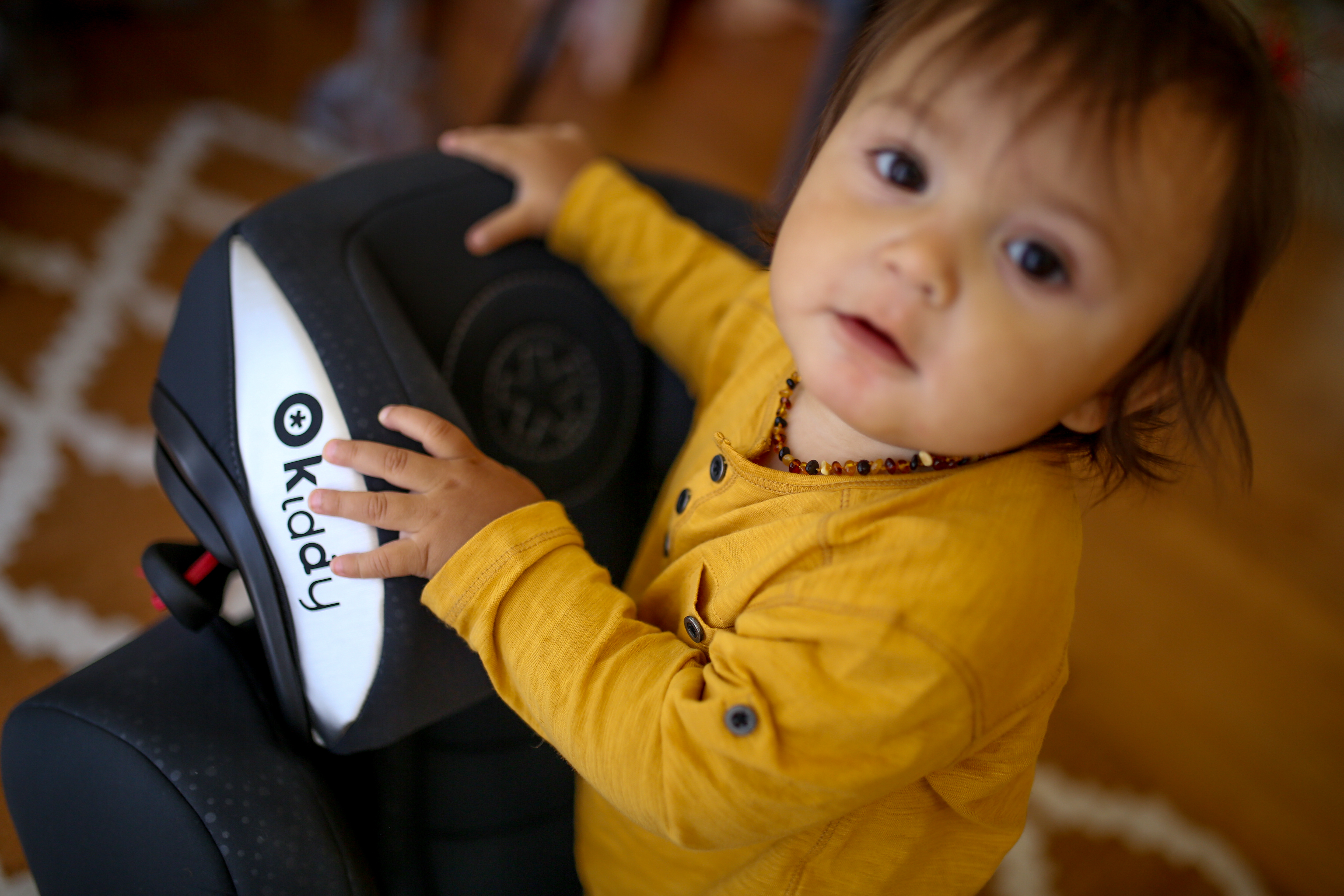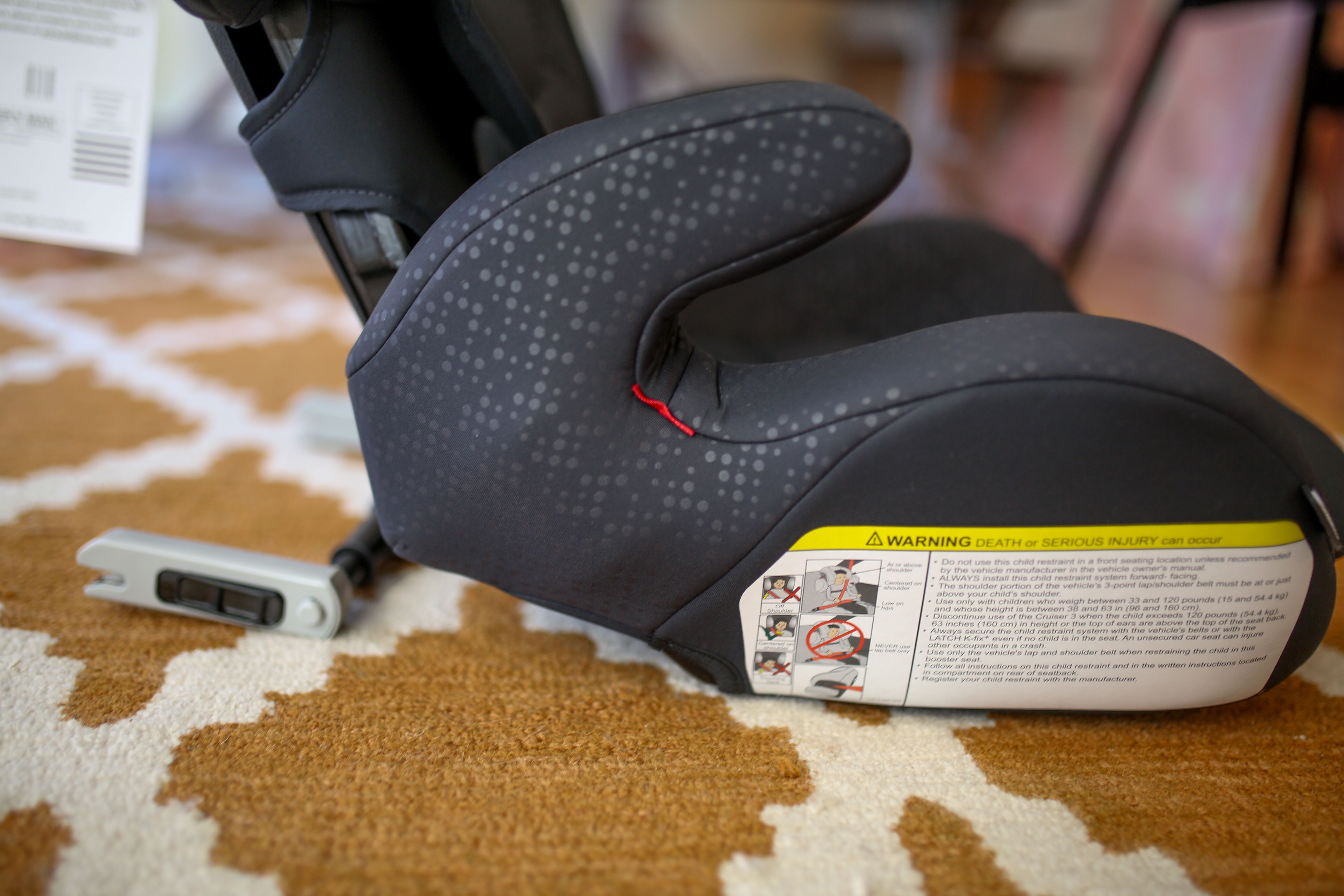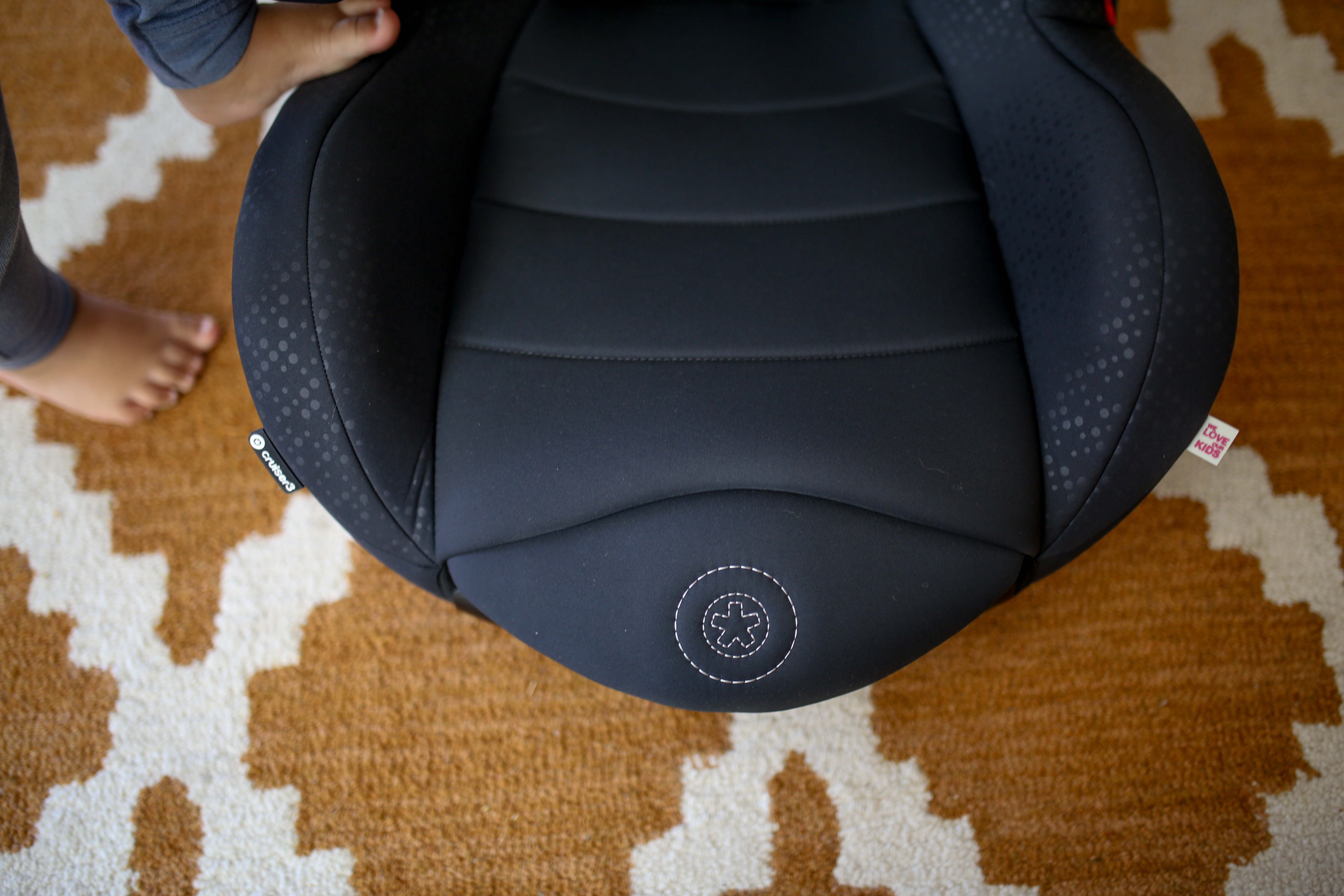 The shock absorber on the booster seat blocks all sides of the seat that make contact with the seatbelt and are designed to absorb any impact, which is unlike any car seat we have reviewed before. You can tell when touching the sides that they are well built and can definitely hold up during heavy impact.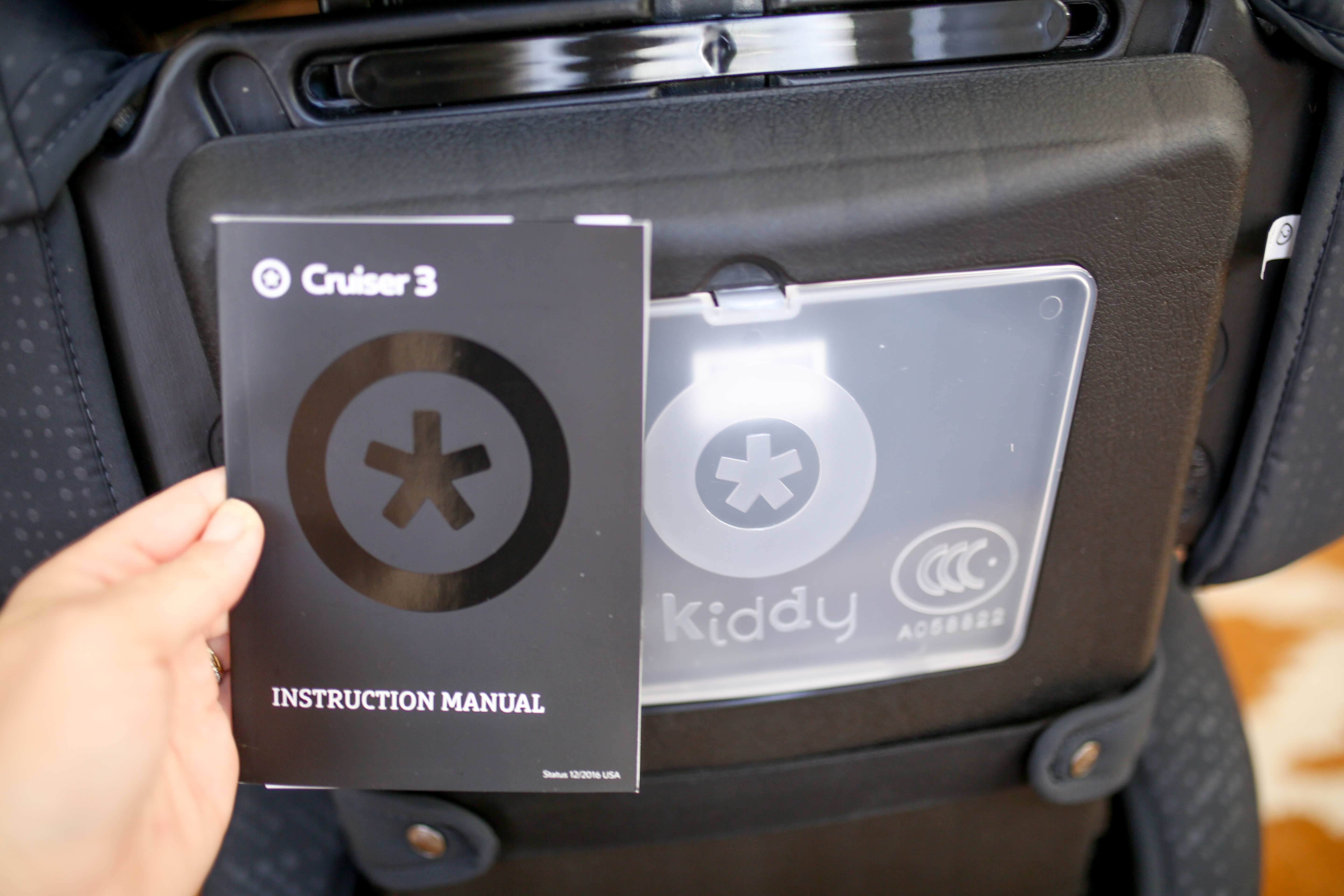 The instruction manual is located in the back of the booster seat. It even has a plastic built in compact case to keep it in. So smart, because I know from experience, we always misplace our manuals. This is a simple, yet clever idea.
A few features that we just love!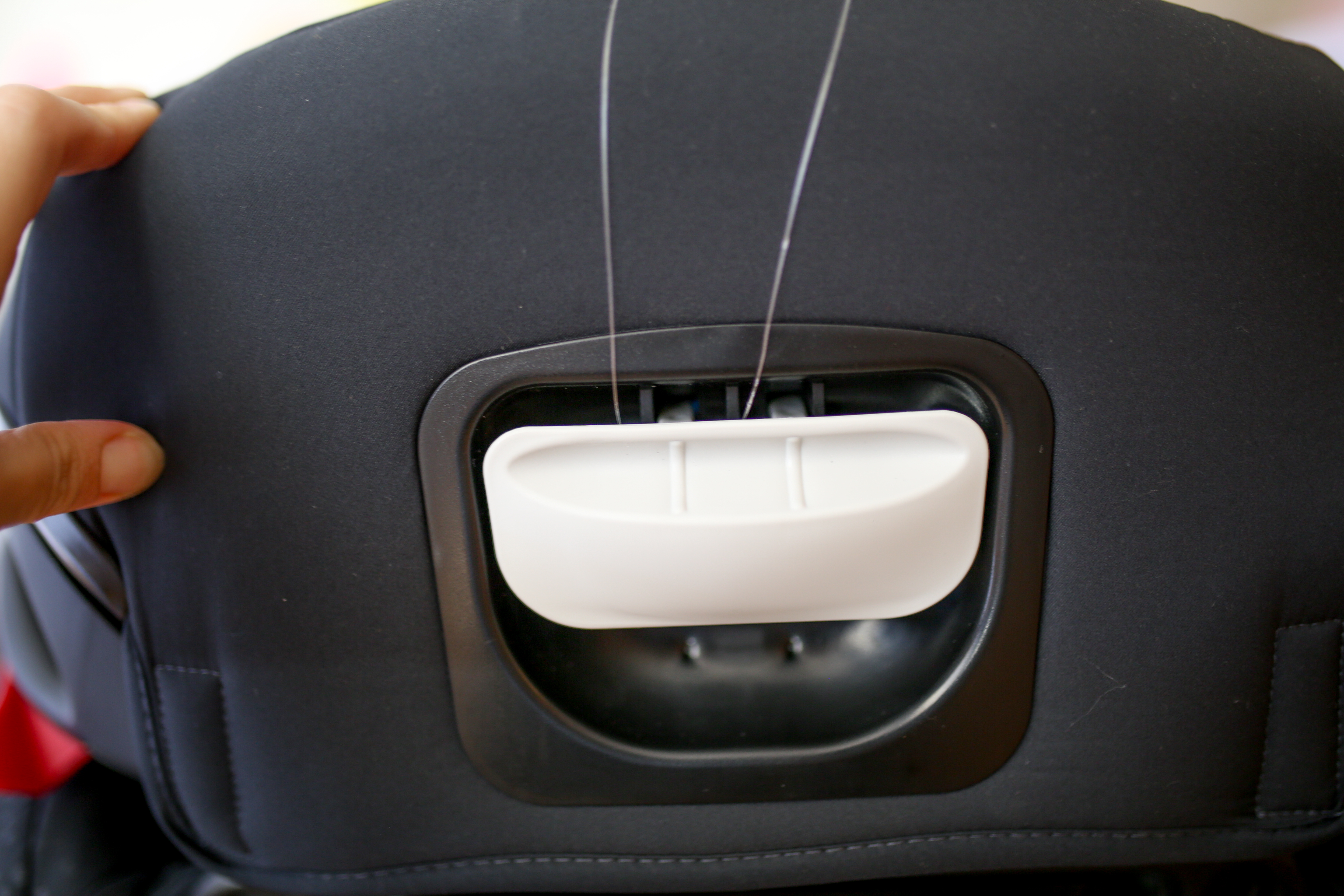 Since the Kiddy Cruiser 3 is a booster seat, it works with an adult seatbelt. The height/weight adjuster is works so well with this booster seat. The entire back seat is adjustable with markings where the eyes should meet, so that you can make sure you have the seat adjusted at the appropriate height for your child. On the back of the seat there is a lever that you can easily pull to adjust the entire back seat. As you pull this up, it will slowly expand in height and adjust with width as well. Almost like a bird slowly spreading its wings, (quote from my 4 year old), it's true though, that is what it looks like.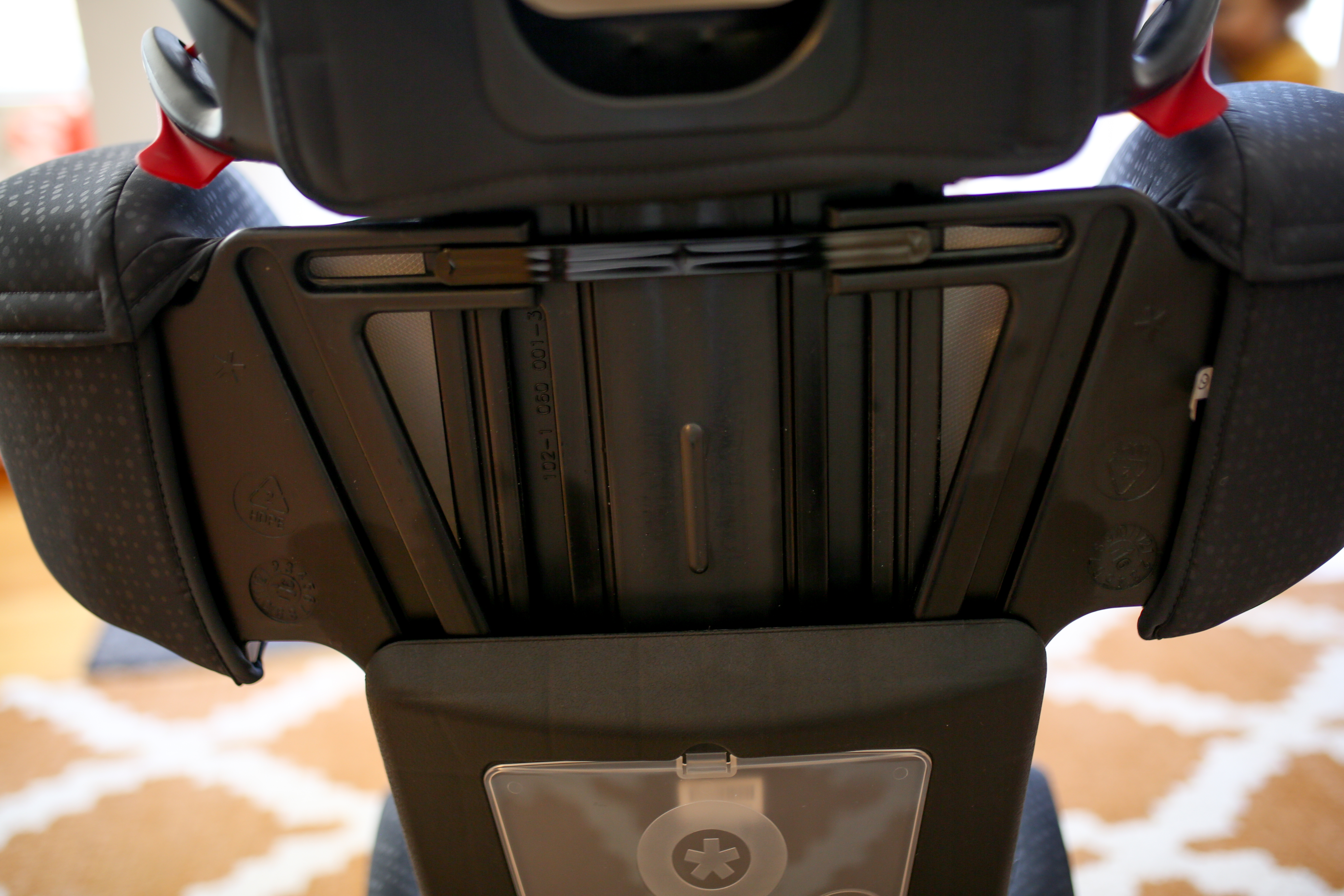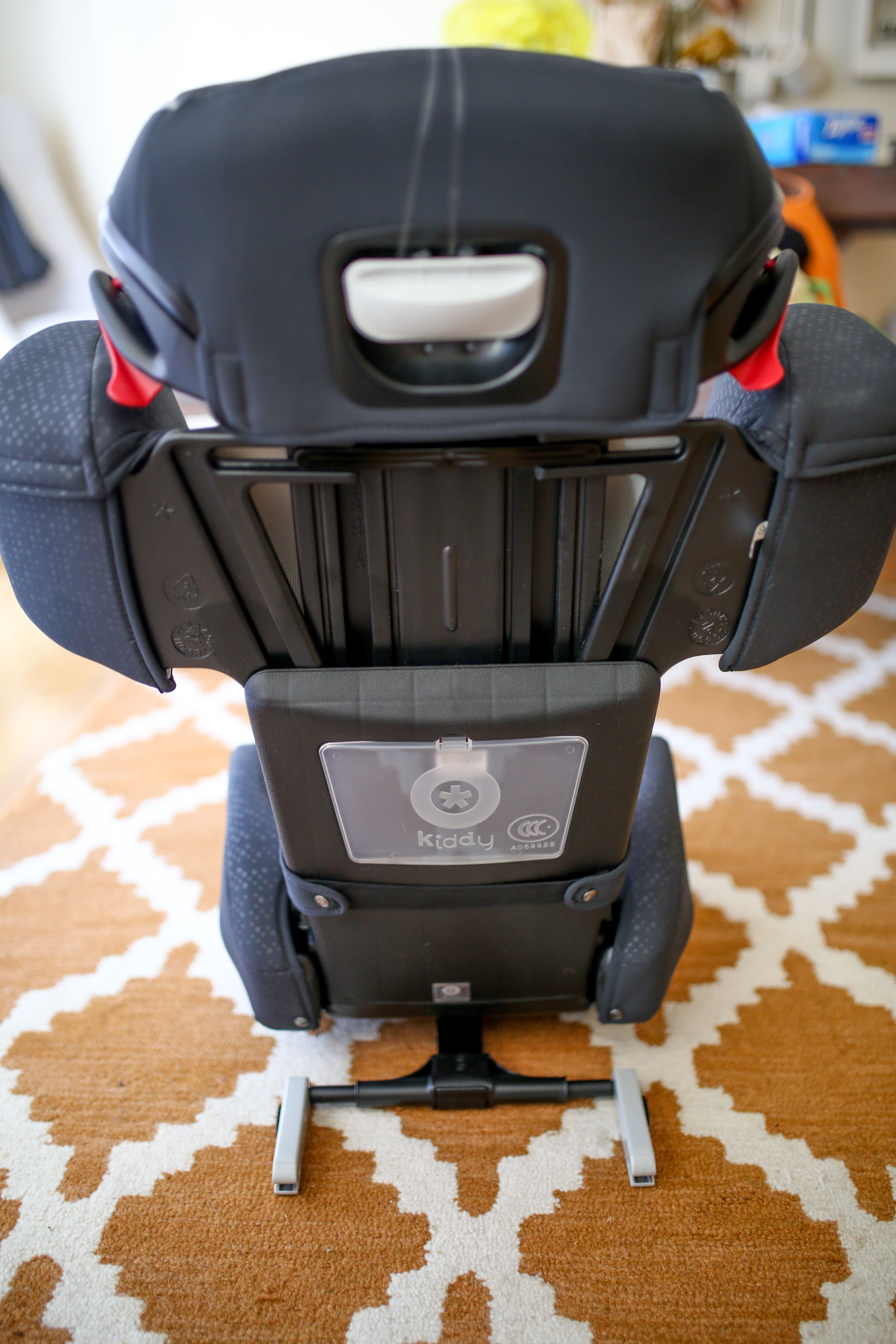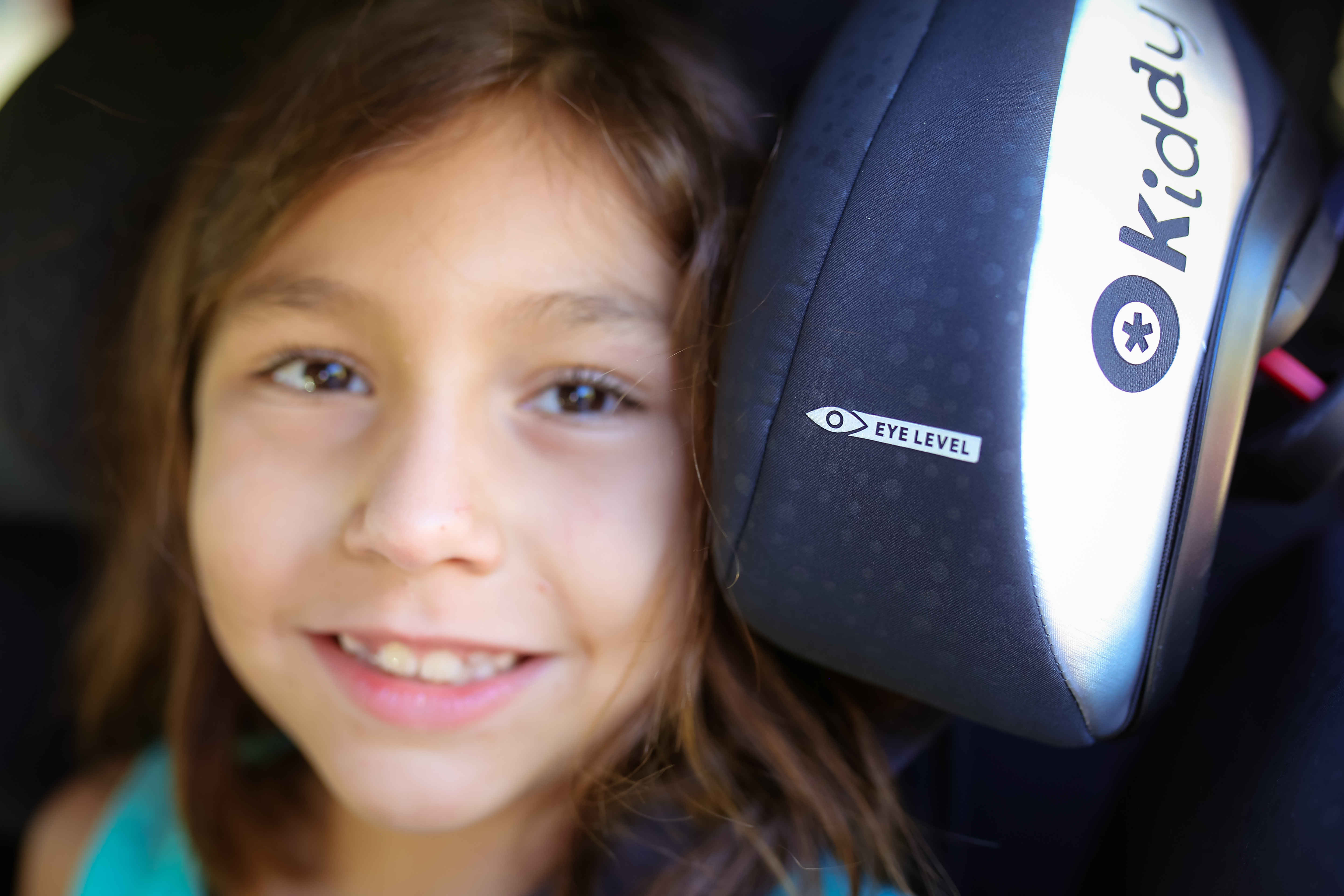 There is a red latch on each side of the booster seat near the head support that opens up when pressed, to help you guide the seat belt right through, so that it sits properly across the child's chest and neck. There are even photos on the side of the car seat as an example in case you are unsure if it is sitting correctly.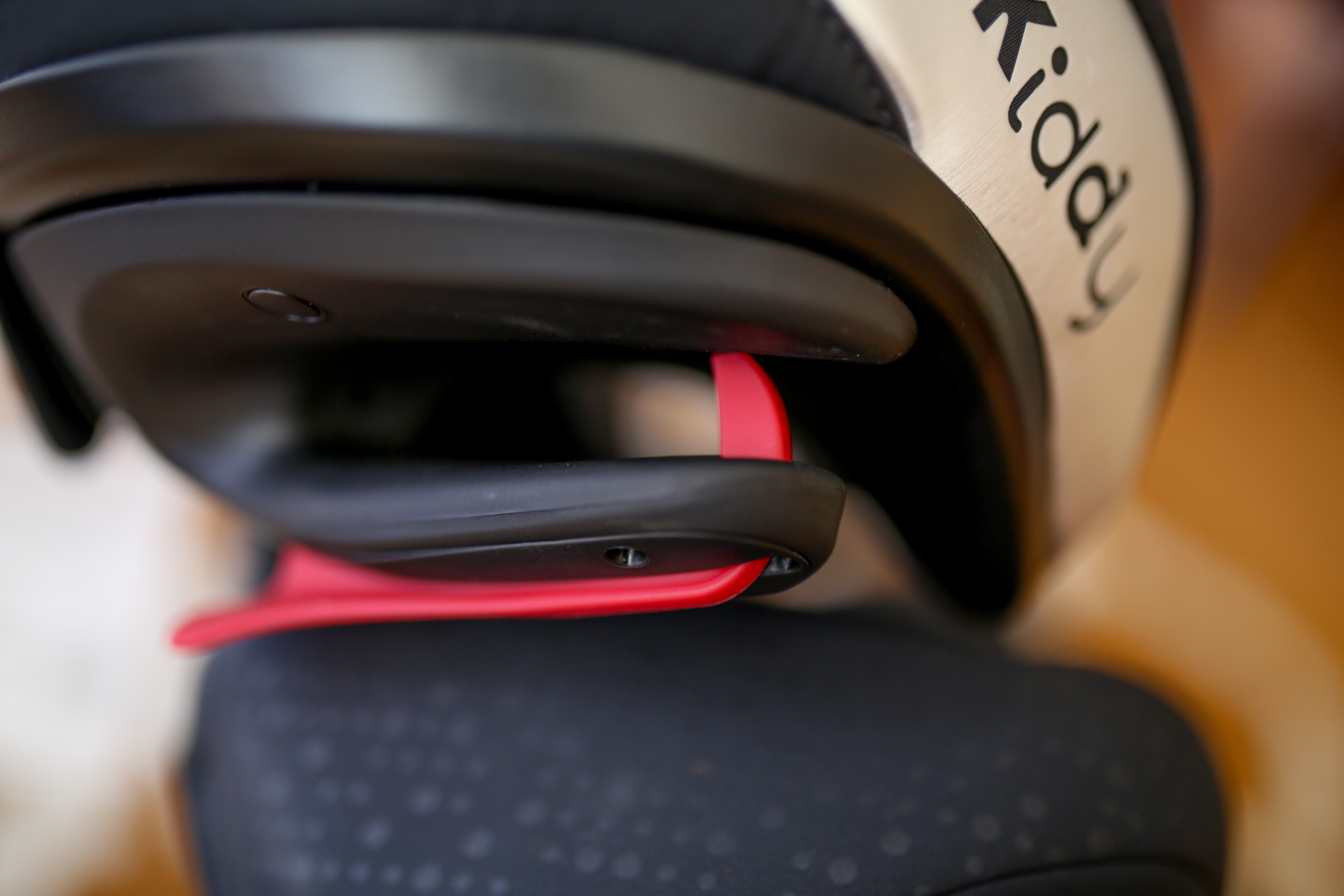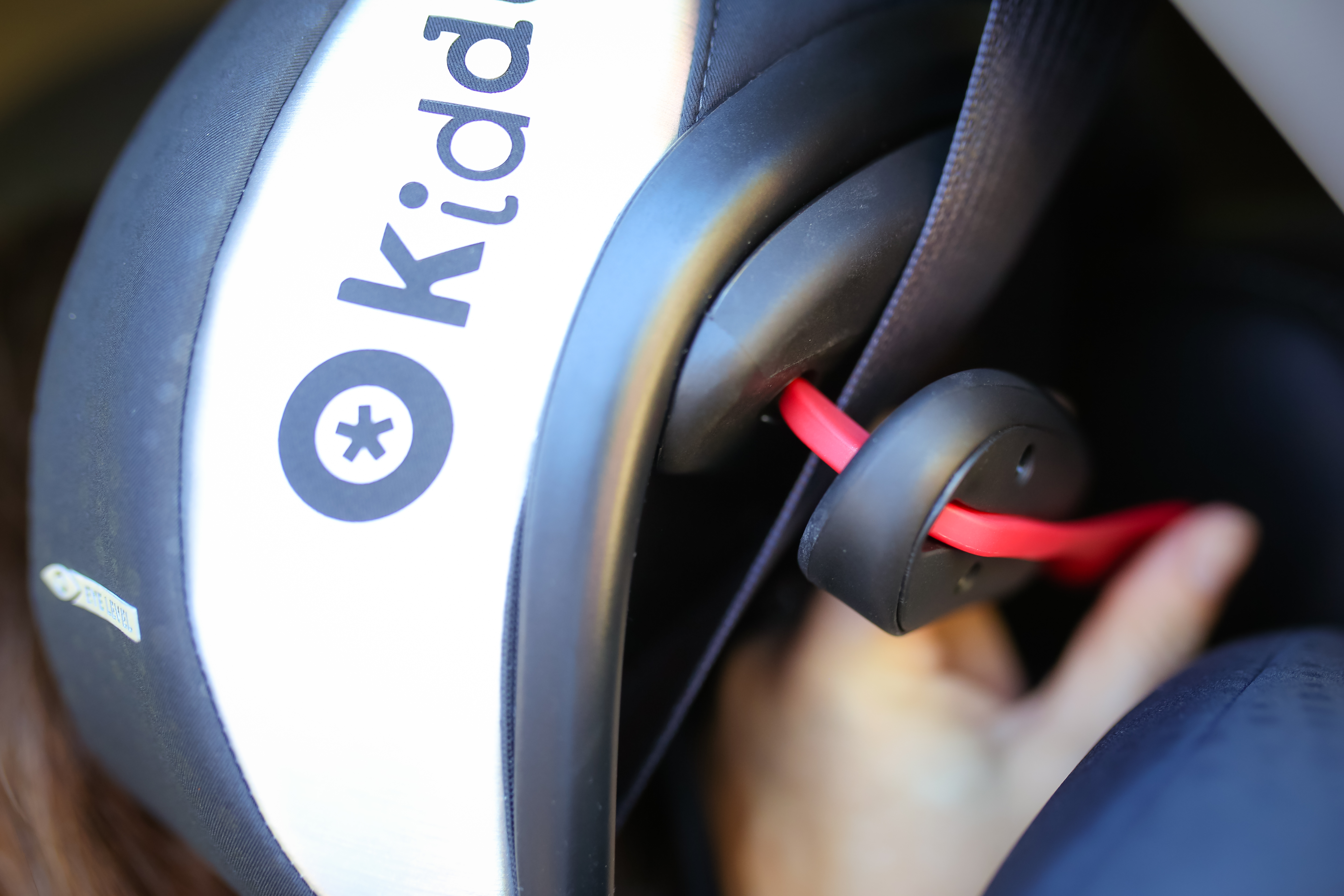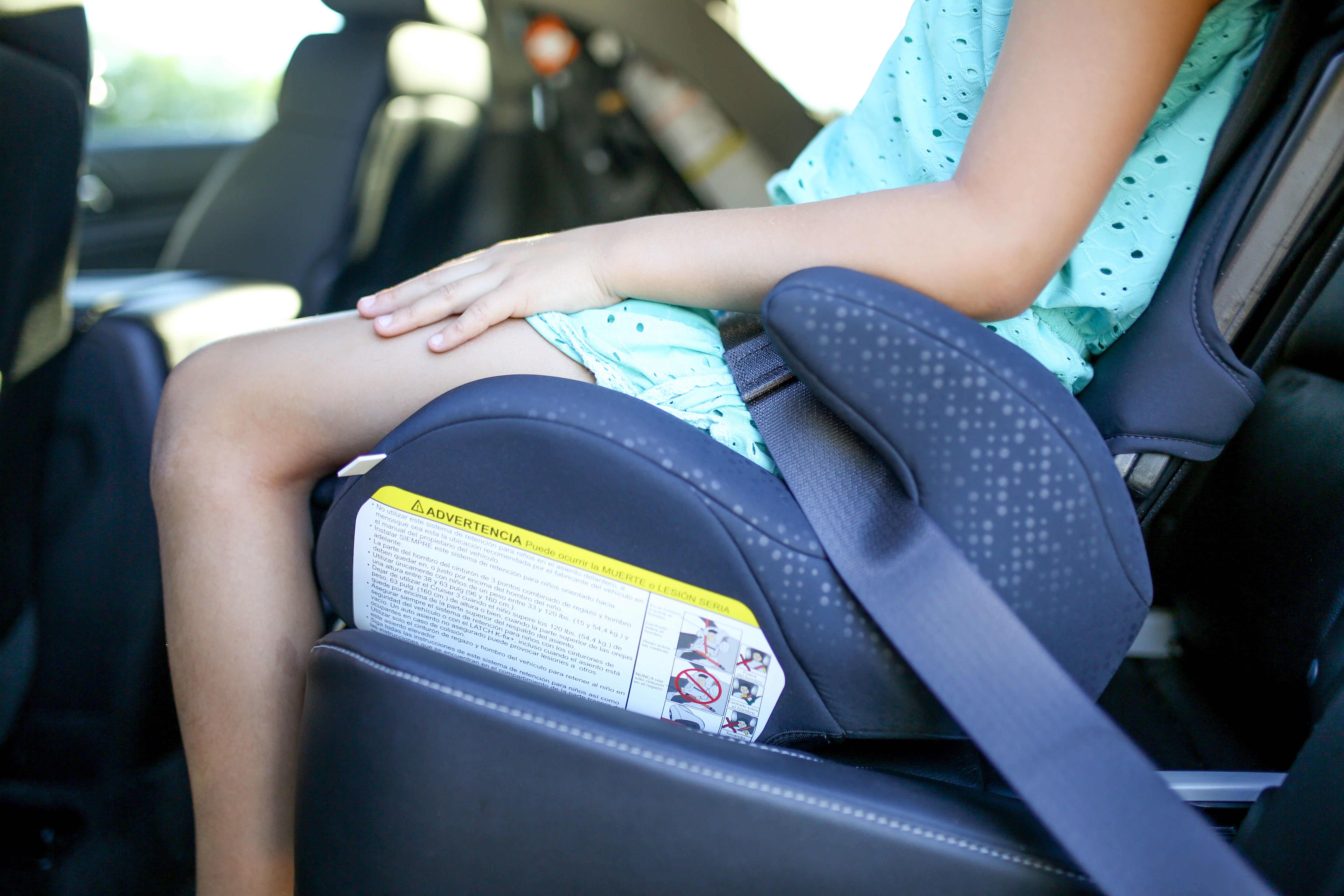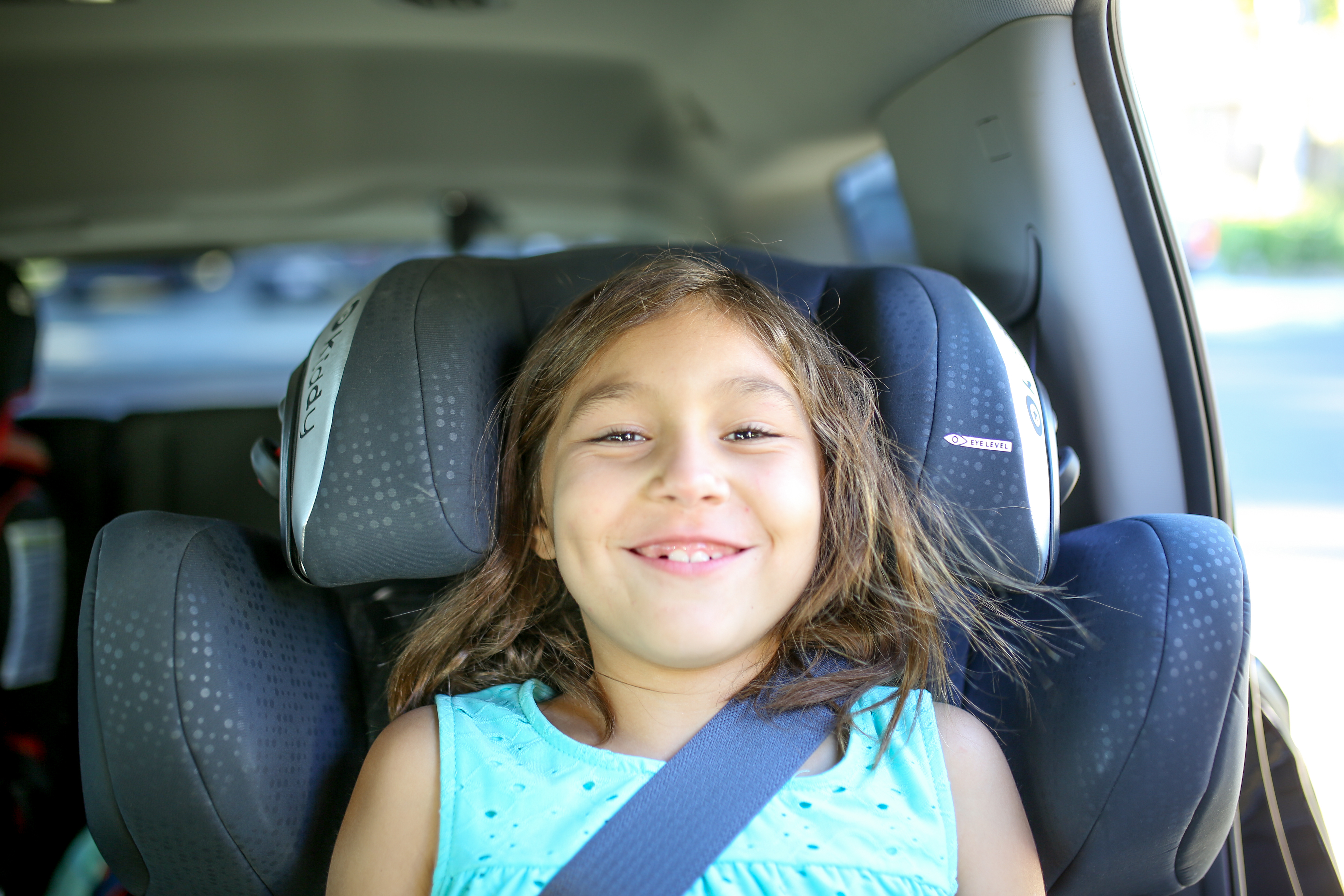 Another awesome added bonus of the Kiddy Cruiser 3 is the leg extension. You can easily pull out the bottom section of the car seat to allow your child more space. We tested out the Kiddy Cruiser 3 for a little over 2 weeks and it passed the sleep test! My 8 year old daughter fell asleep no problem, thanks to the comfortable headrest and the leg extension, she was more than comfy.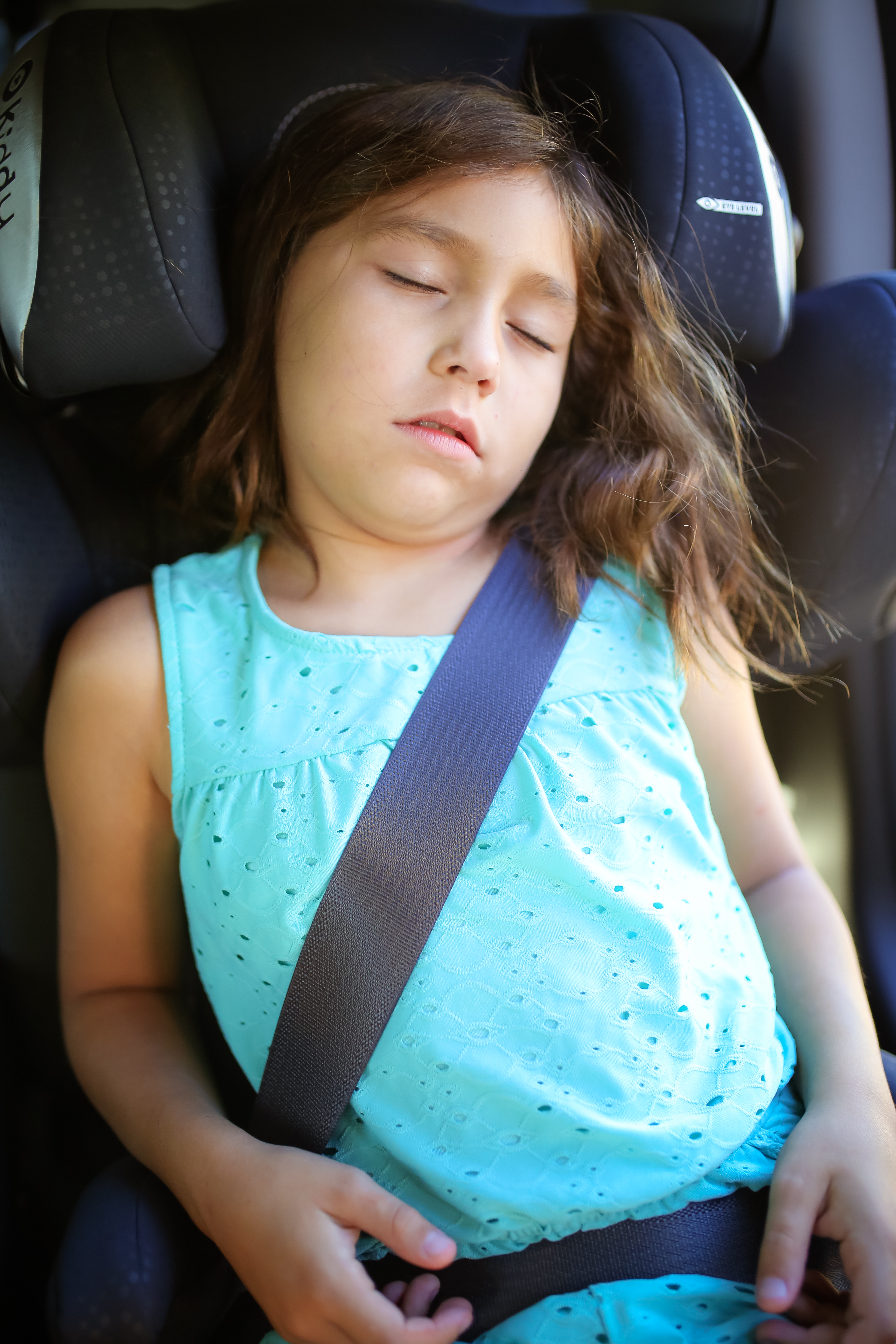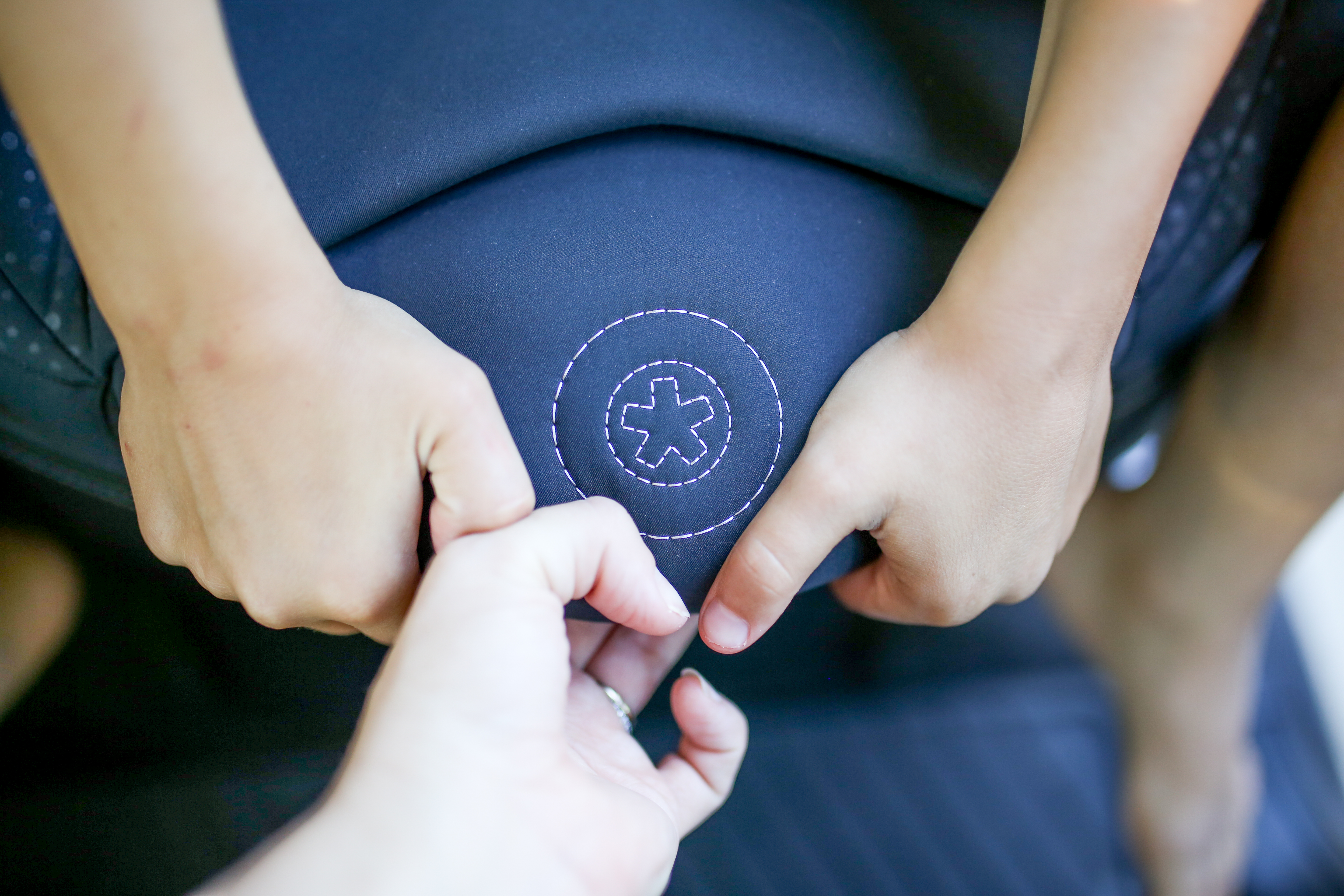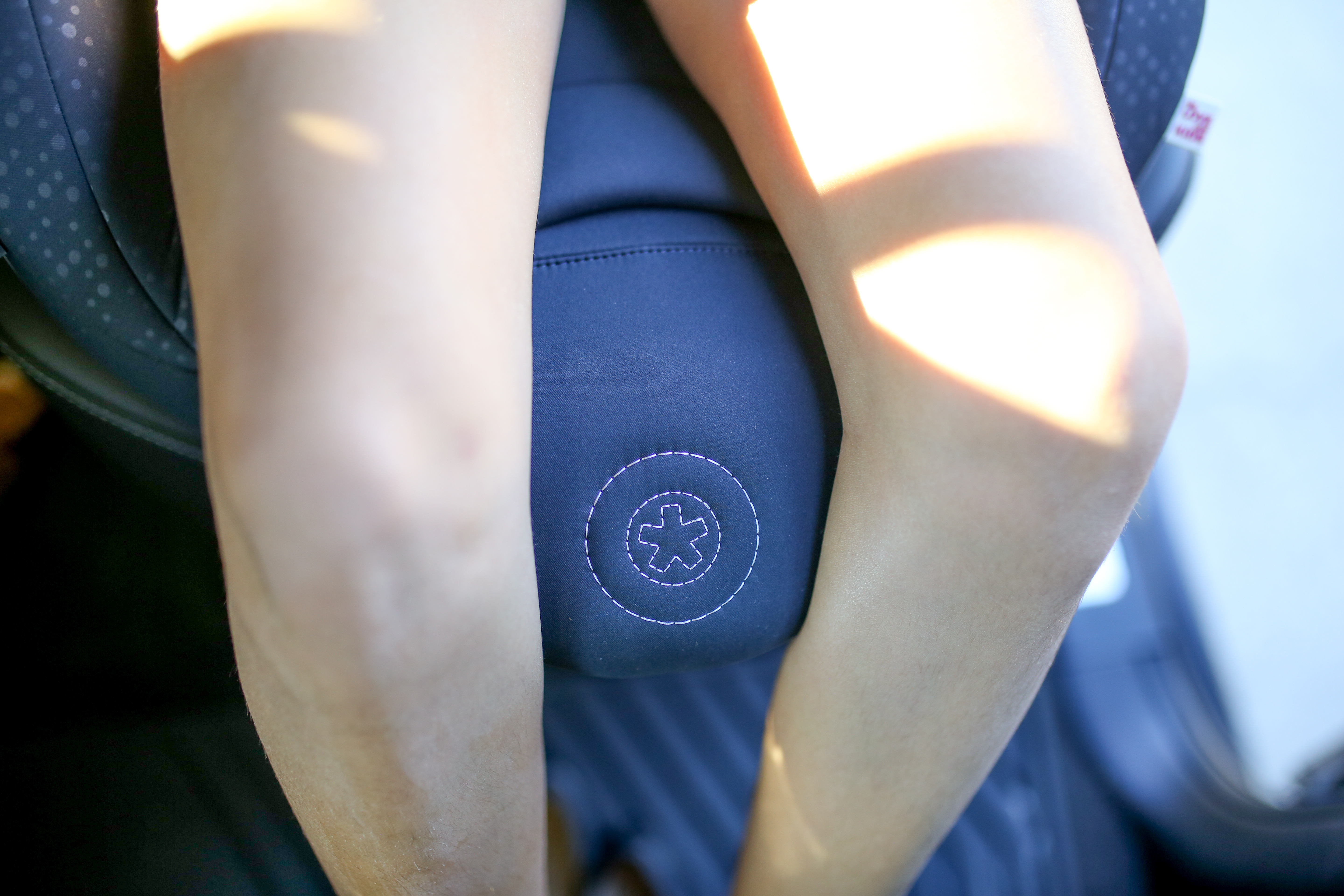 Now let's talk about instillation, the fun part, right? I definitely have some horror stories, trying to install some car seats. The sweat, tears and curse words that got me through the pain staking process, and I never understood why it had to be so difficult. Well, the Cruiser 3 has an amazing system, first of it's kind. With k-fix + connectors the seat anchors into the vehicle so easily. They fold in for convenience and fold out in order to connect. It's absolutely brilliant! No more, getting lost into the seat looking for the metal hooks trying to connect. They are spaced out equally apart, allowing the car seat to be installed in literally seconds. And just like that, I'm in love.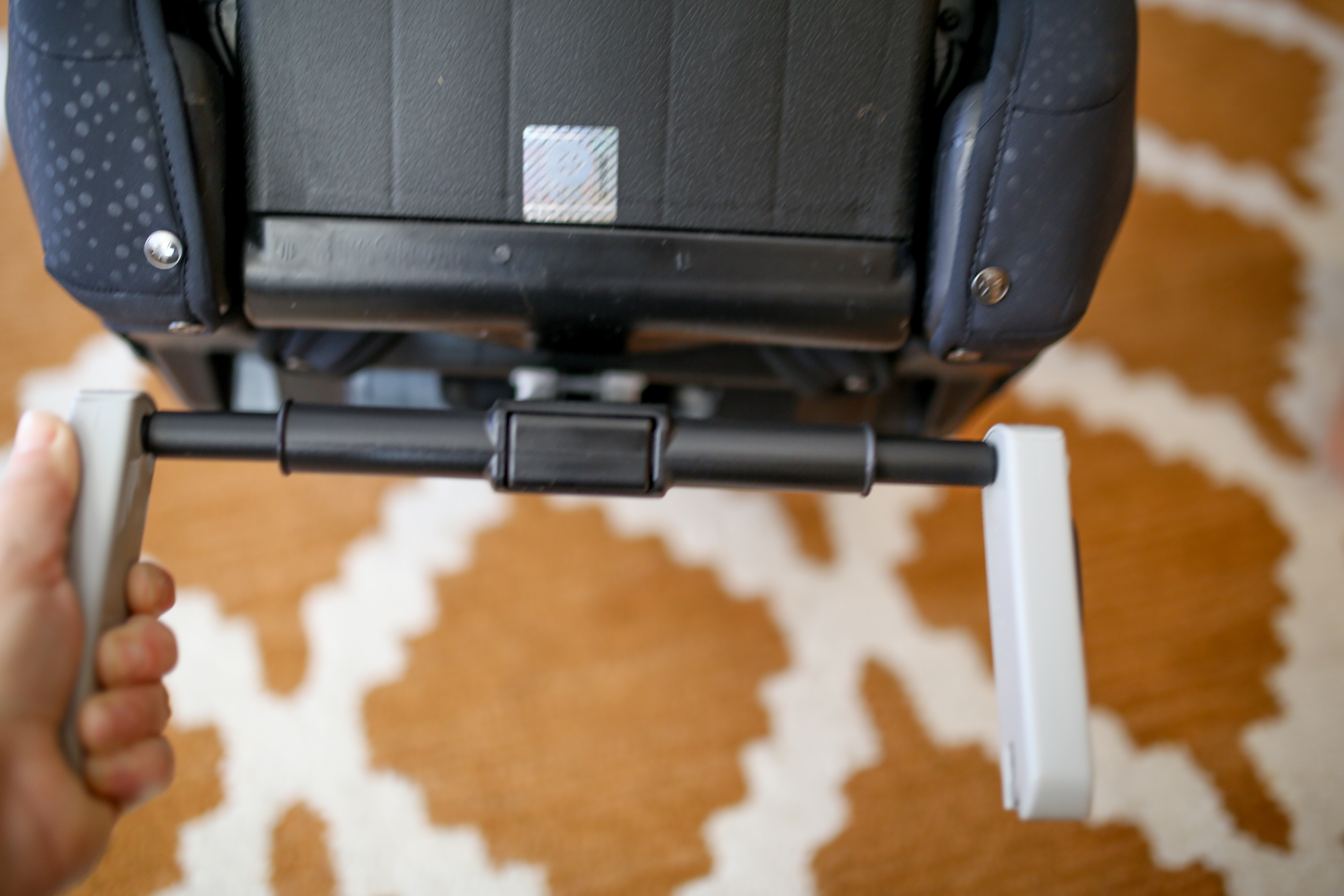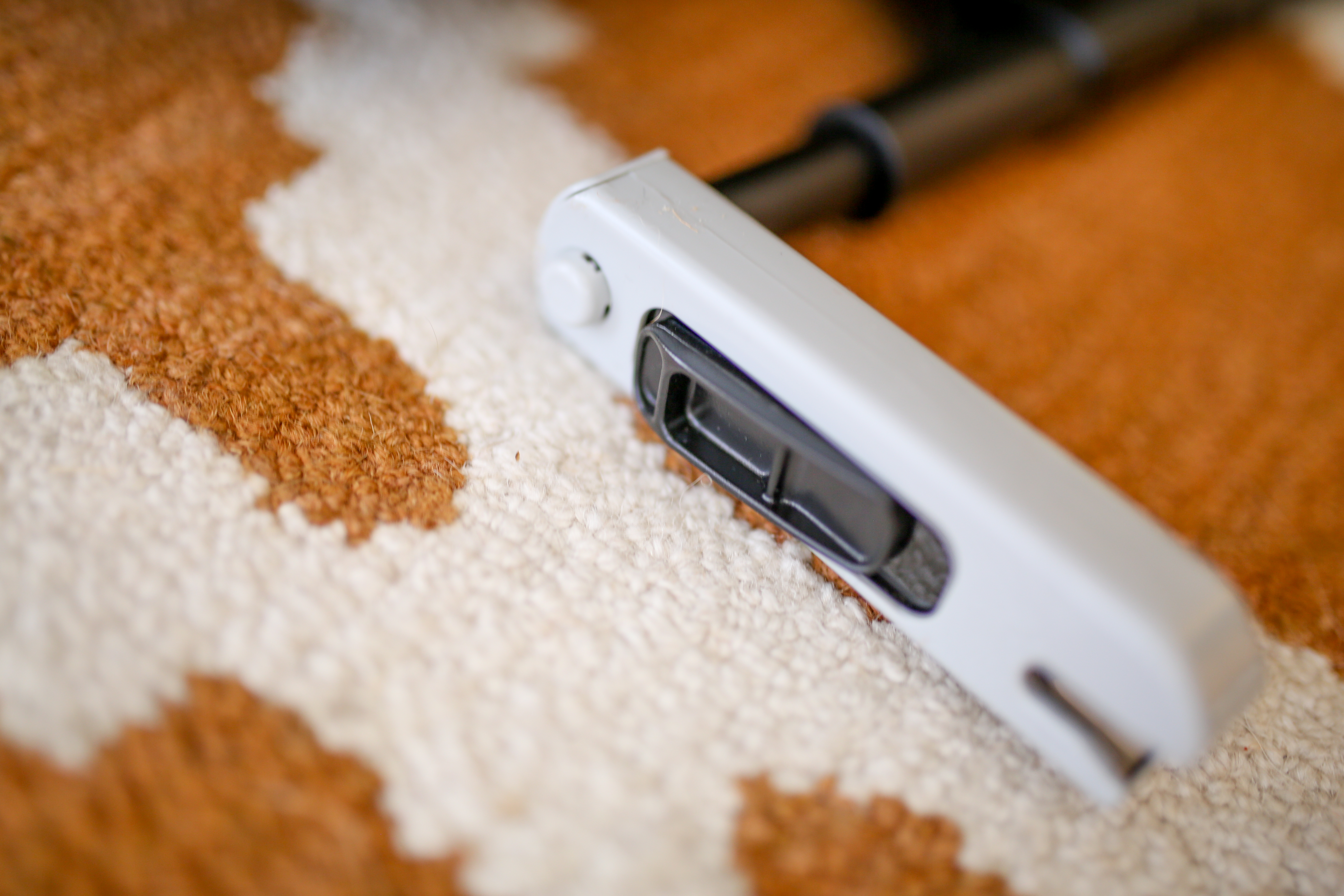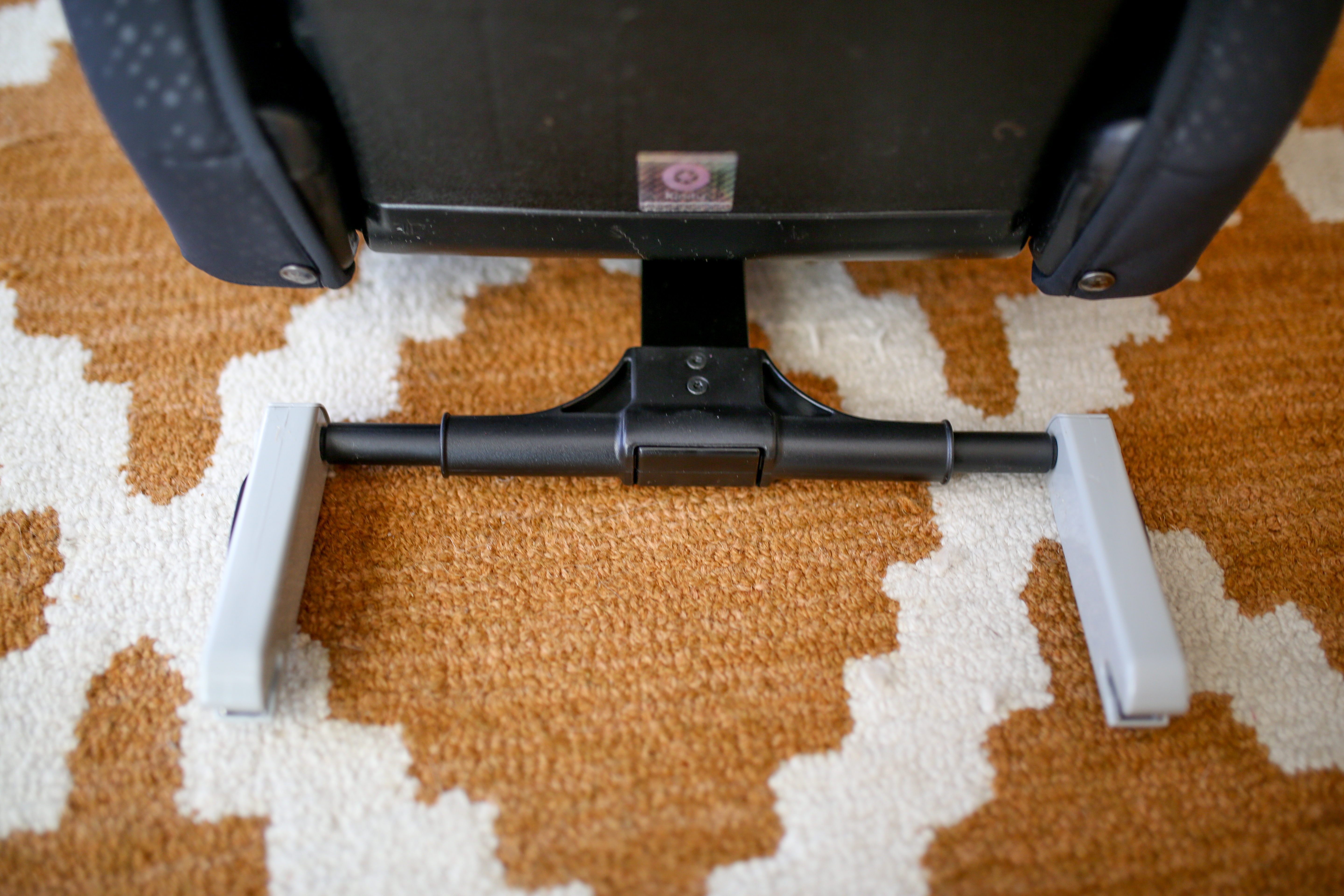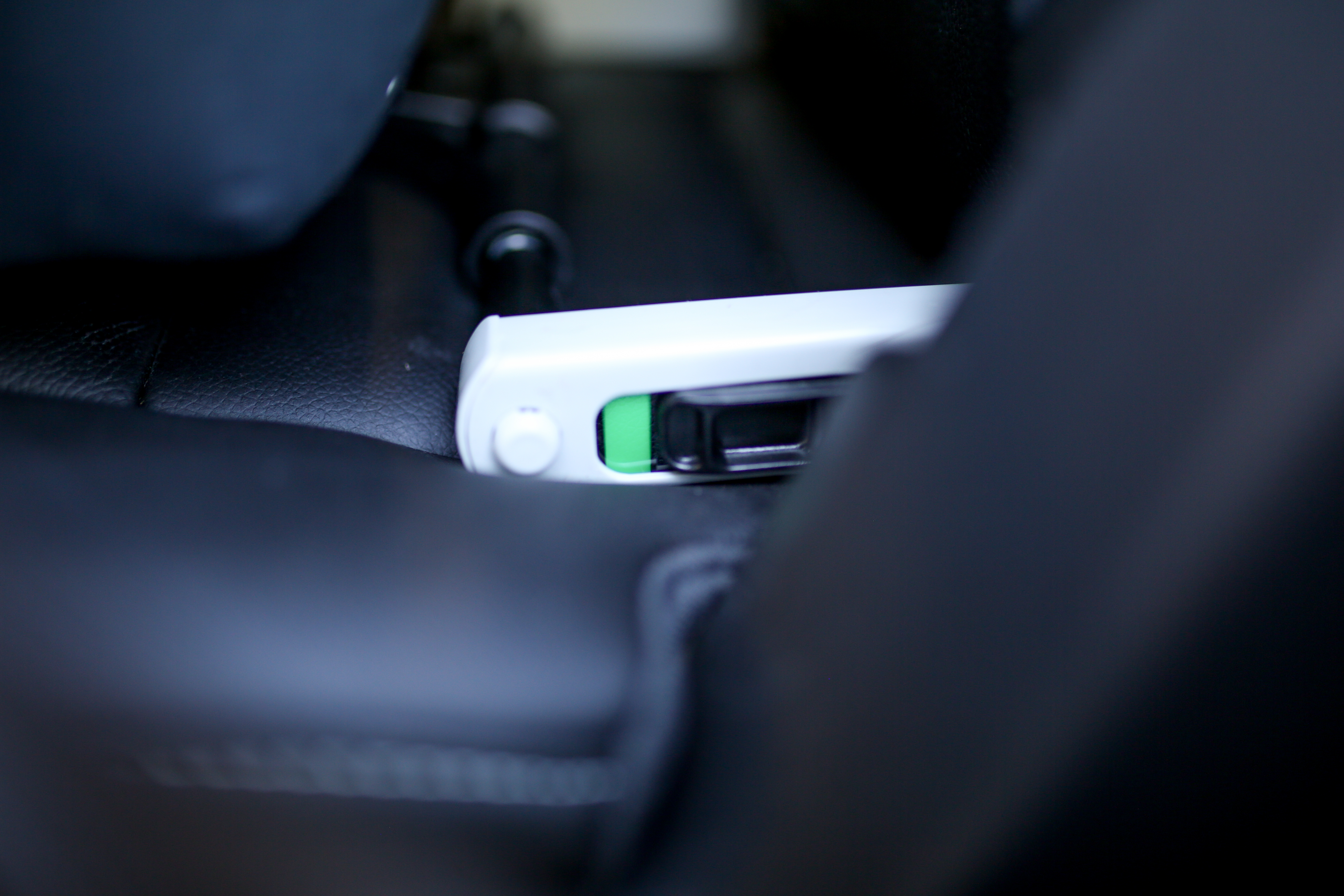 As far as size is concerned, the booster seat is a somewhat larger seat. It probably would not be too convenient to fit 3 in a row in the backseat of a vehicle, but for our Tahoe, which has separate seating, it works perfectly! Not everyone will keep their child in a booster seat at 8 years old, but I can tell you that as long as I have the option, I will. I am so happy that a company like Kiddy USA has a sizable booster seat that goes up to 120 lbs, so I know that my children are always safe. While you can control your driving,  you cannot control others on the road.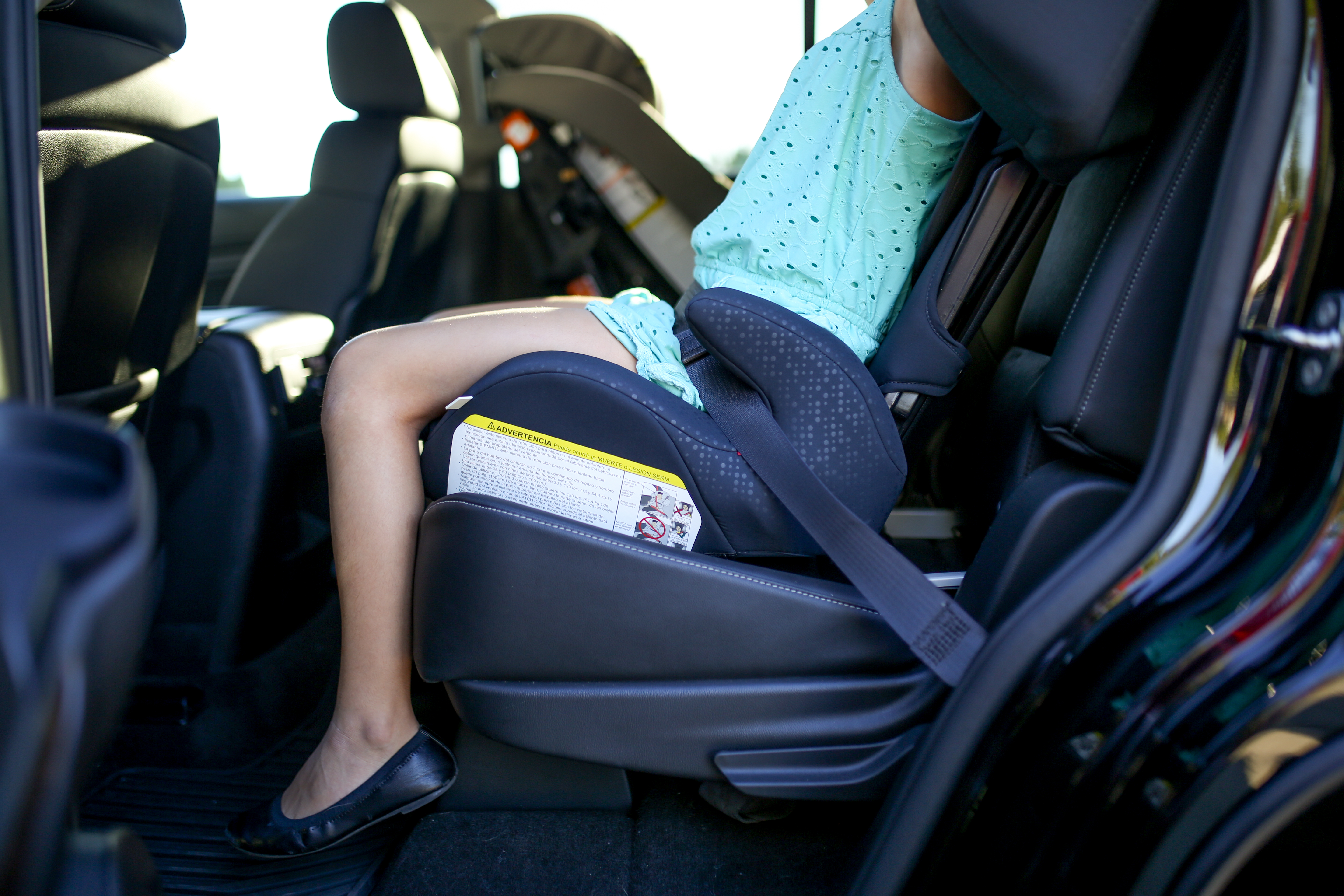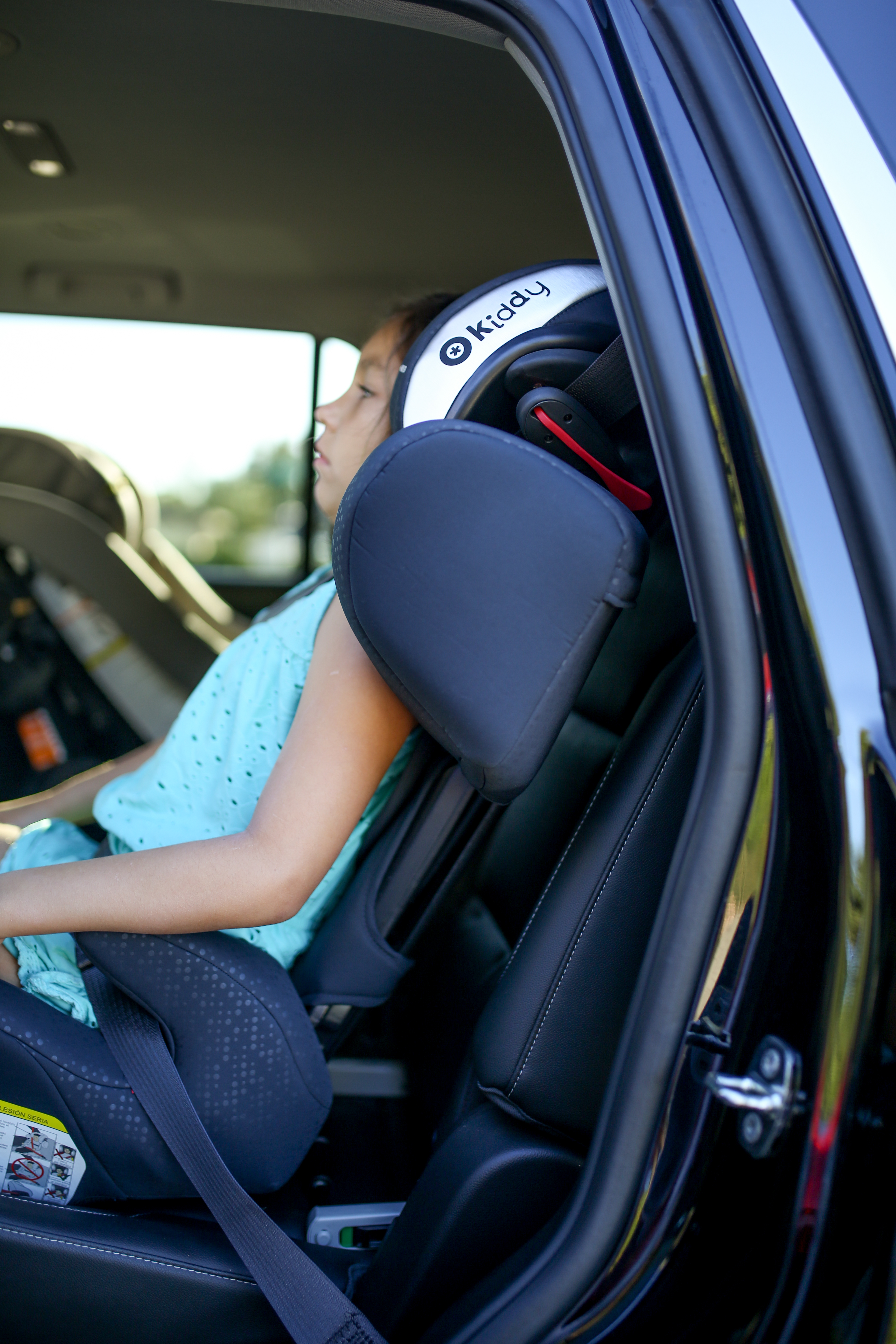 I also have to note that we tested out the Kiddy Cruiser 3 on extremely hot days. We had a huge heat wave in California and i'm happy to say the car seat did not get over heated or hot at all. The material really helped the booster seat stay neutral.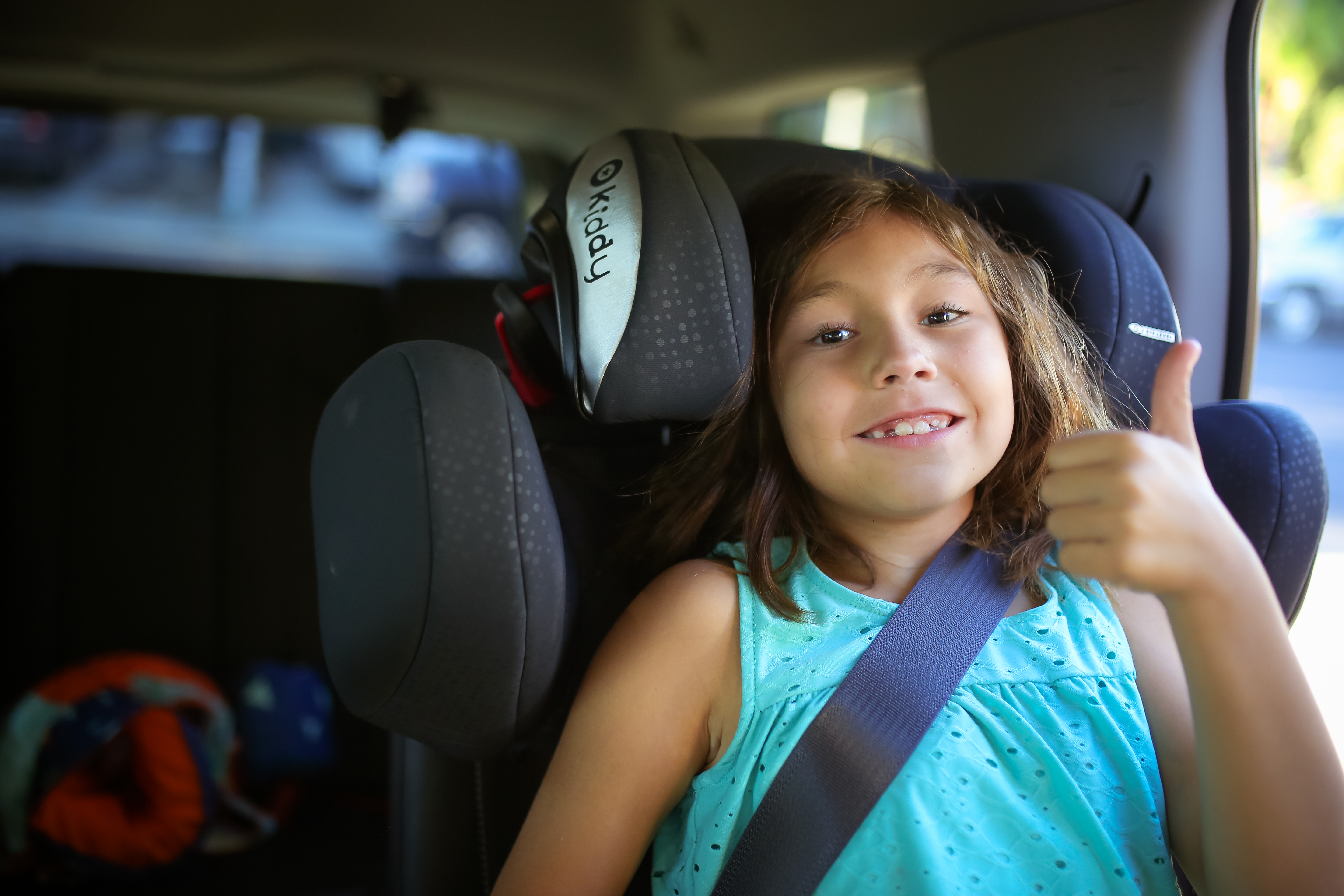 We are happy to say that Kiddy did an outstanding job with the Cruiser 3. We are more than happy with the modern look while keeping safety a top concern. The Kiddy Cruiser 3 retails for $259 and can be purchased at Kiddy USA or Buy Buy Baby. You can read more about the Cruiser 3 here on their website.
Kiddy stands for safety, design, comfort and lifestyle….and we couldn't agree more.
Kiddy USA provided us the Cruiser 3 booster seat for review. All opinions stated are 100% my own.
http://www.raising-the-wild.com/wp-content/uploads/2017/06/3V0A5169.jpg
3840
5760
raising-the-wild
http://www.raising-the-wild.com/wp-content/uploads/2017/05/Untitled.png
raising-the-wild
2017-07-12 08:50:33
2017-07-12 23:14:31
Kiddy Cruiser 3