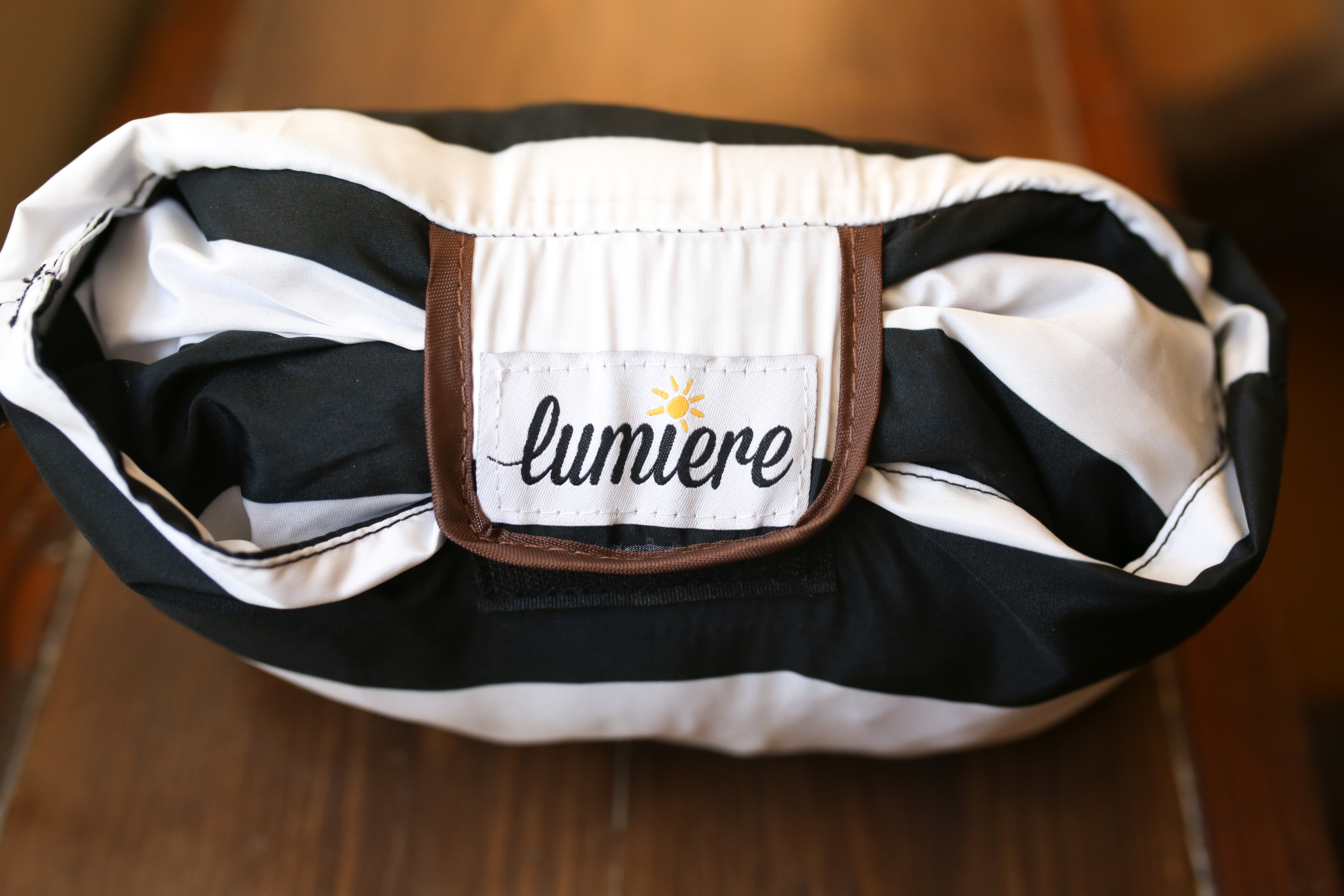 The thought of setting my baby down in a shopping cart or highchair that has been used by hundreds of people a day and more than likely never cleaned, makes me absolutely cringe. I am a huge fan of shopping cart covers and have used them with all three of my children. This last pregnancy I purchased one of those new covers that is meant to cover the car seat, high chair, shopping cart and even meant to be a nursing cover. It is super cute but so not functional. When I put my son in the shopping cart it slips right now, only adding frustration.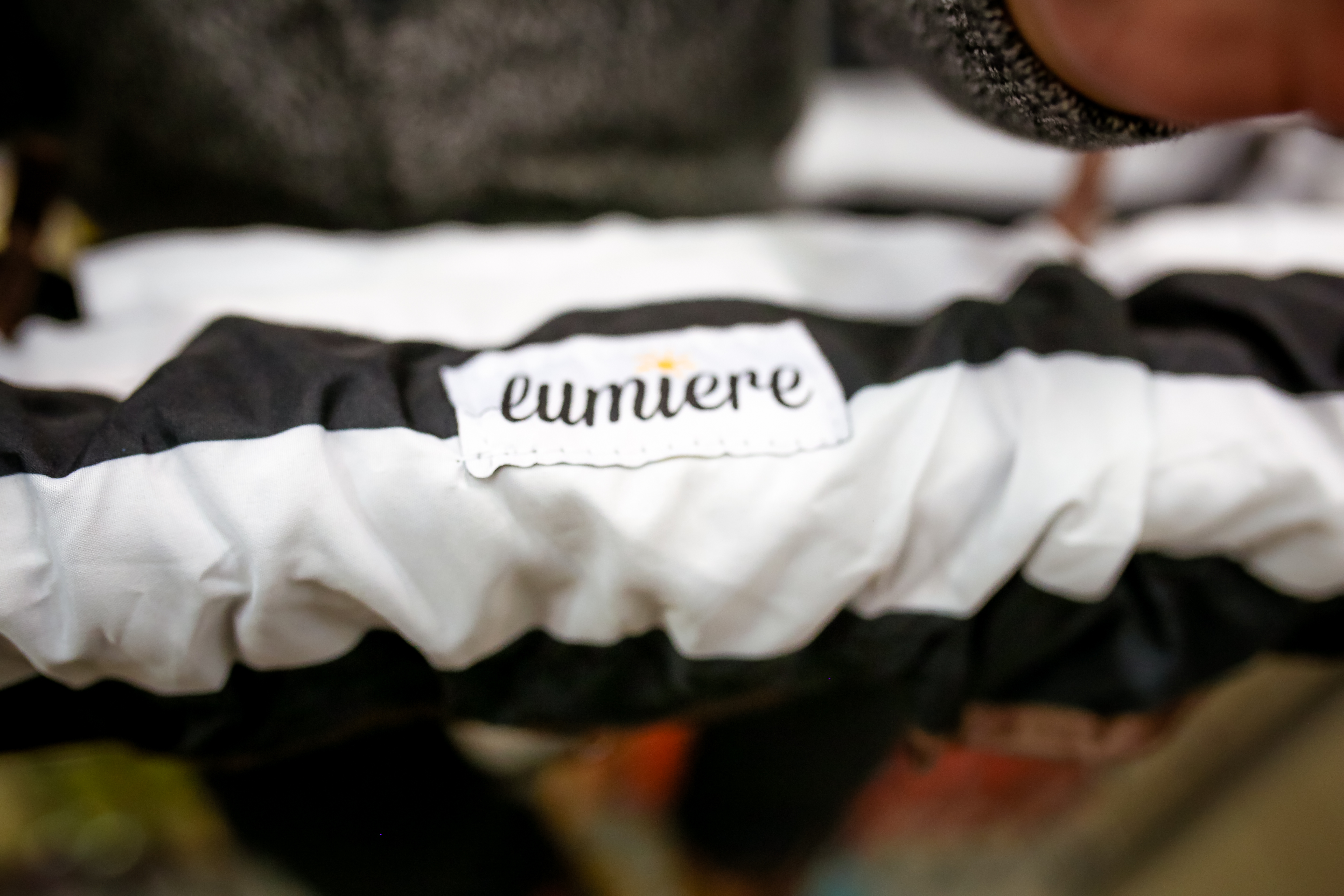 When searching for a shopping cart cover I also looked for a "baby proof" cell phone case. These were made years ago for older phones but seems like they no longer do make them for the newer phones. My 9-month-old LOVES to watch, Baby Signing Time, a sign language program for babies. It's great because when we are out it entertains him while I run errands, which is a huge help. During my search for these two, products I found a great surprise, Lumiere!
Lumiere baby's shopping cart cover is not only modern and stylish but it they are everything you need. The cover's fold up into a small pouch that easily fits into a diaper bag. It unfolds and slips right on the shopping cart. I wasn't sure at first how large the cover was but we took it to Costco for the ultimate test and….it fit!!!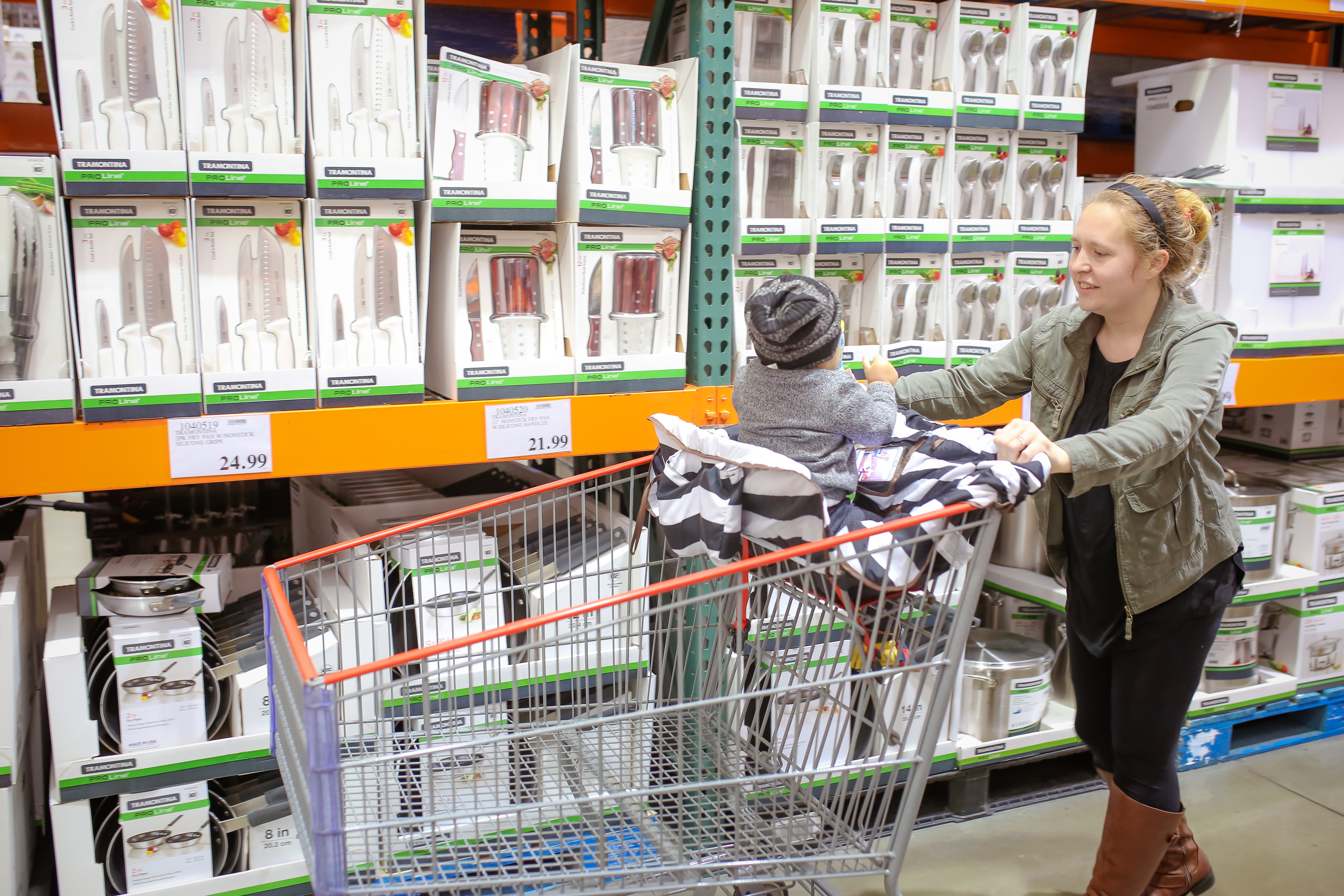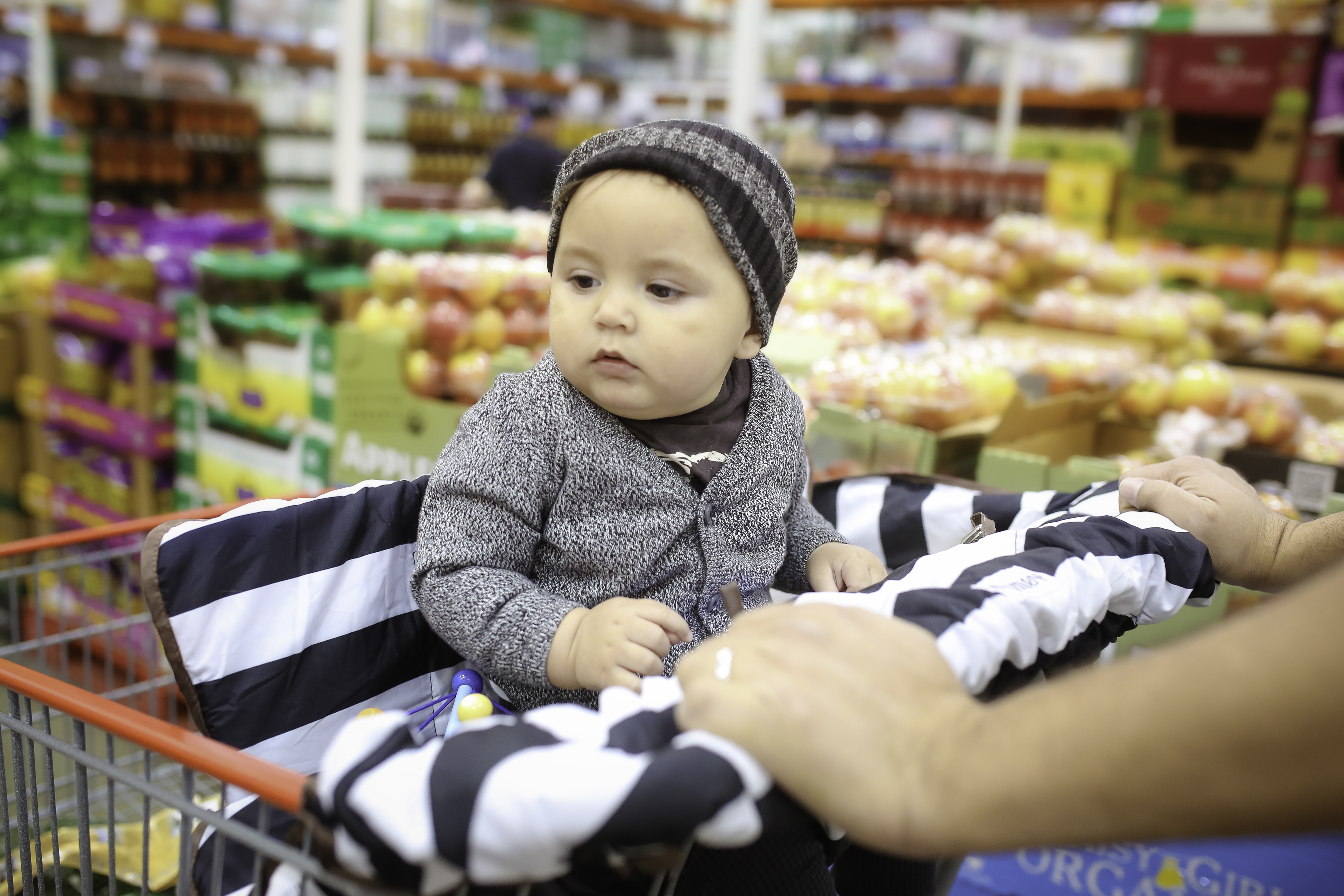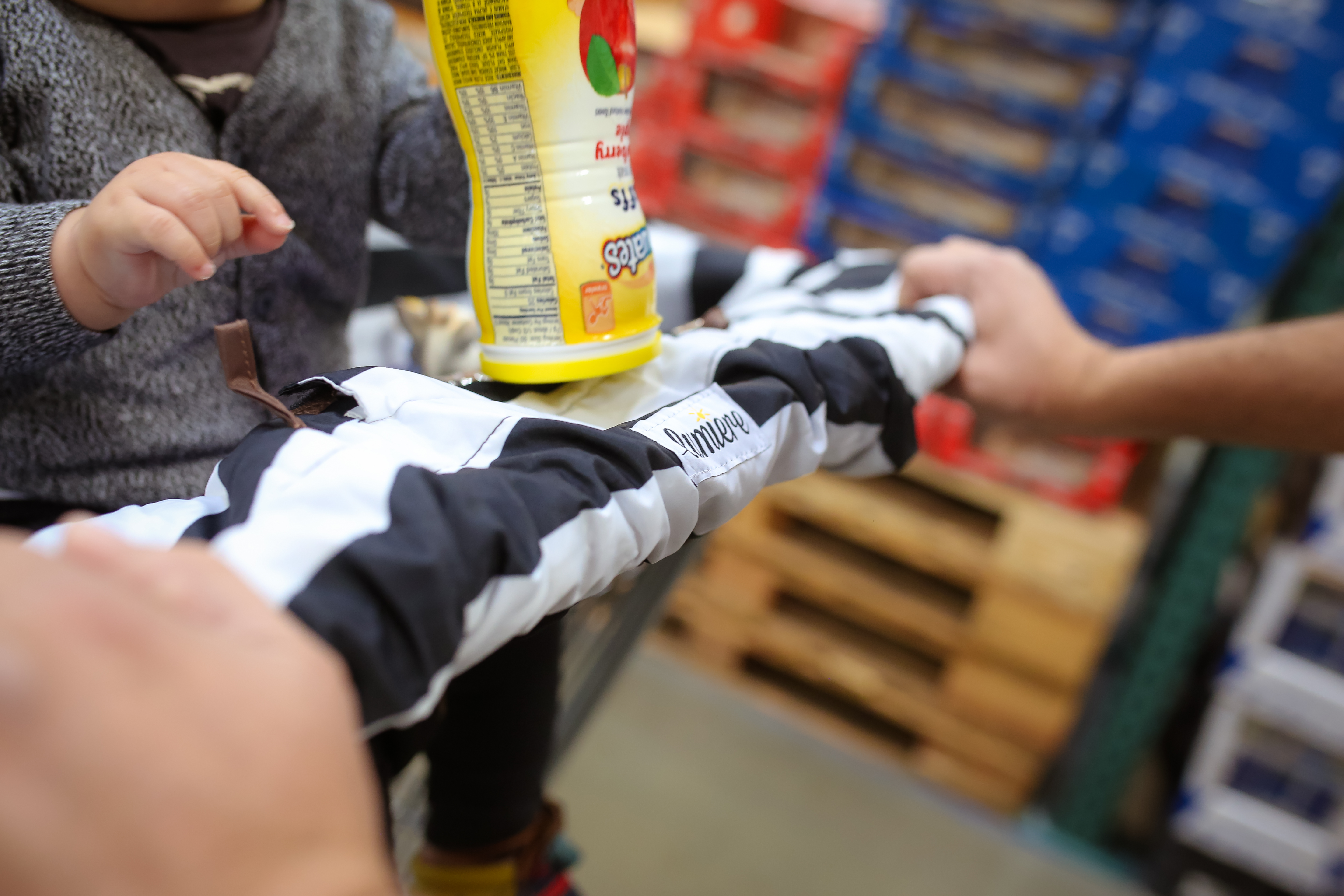 Lumiere has thought not only about style but comfort and safety as well. Inside of the cover is a buck to keep your little ones safe. It comes with just enough padding to keep your little one comfy the entire time.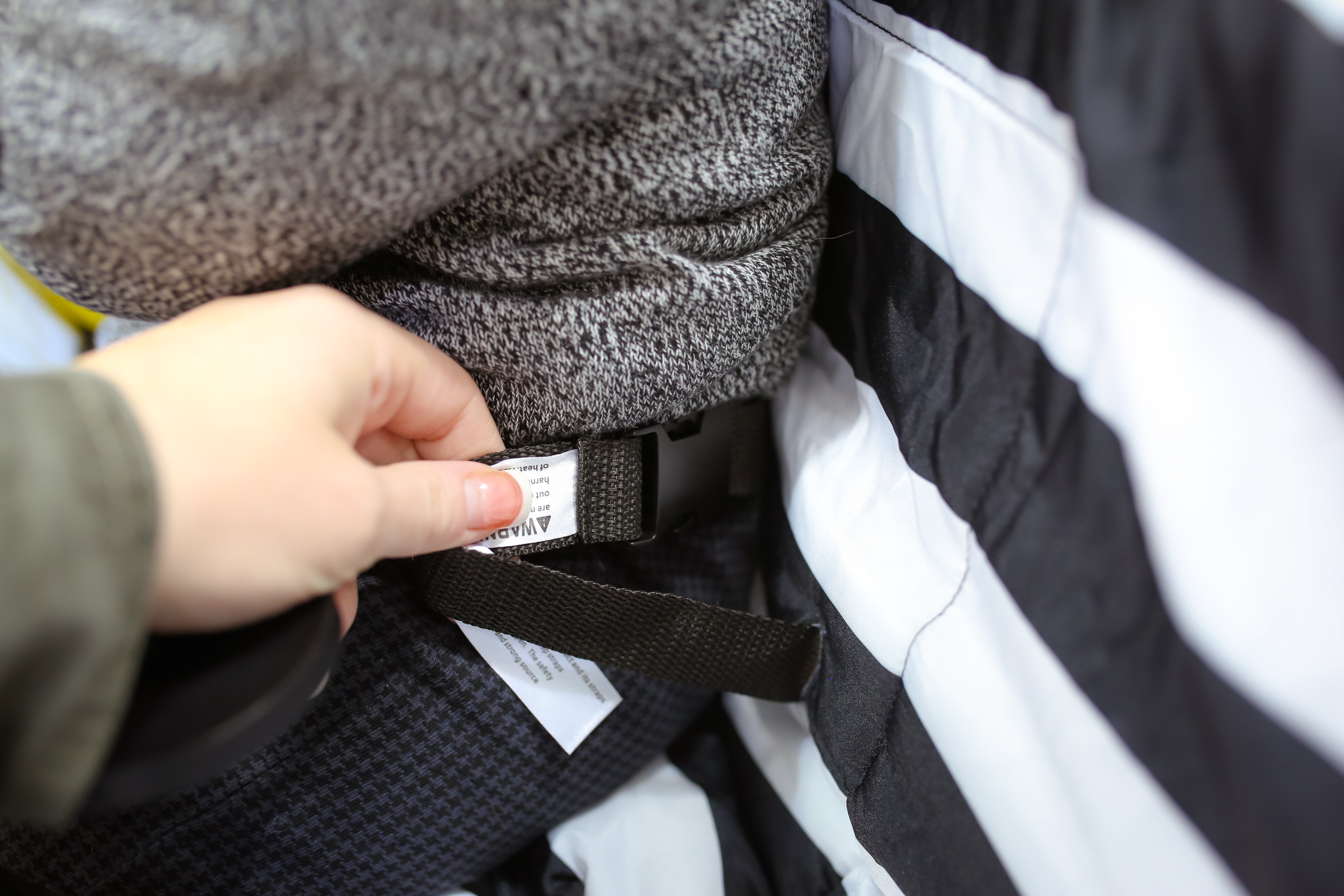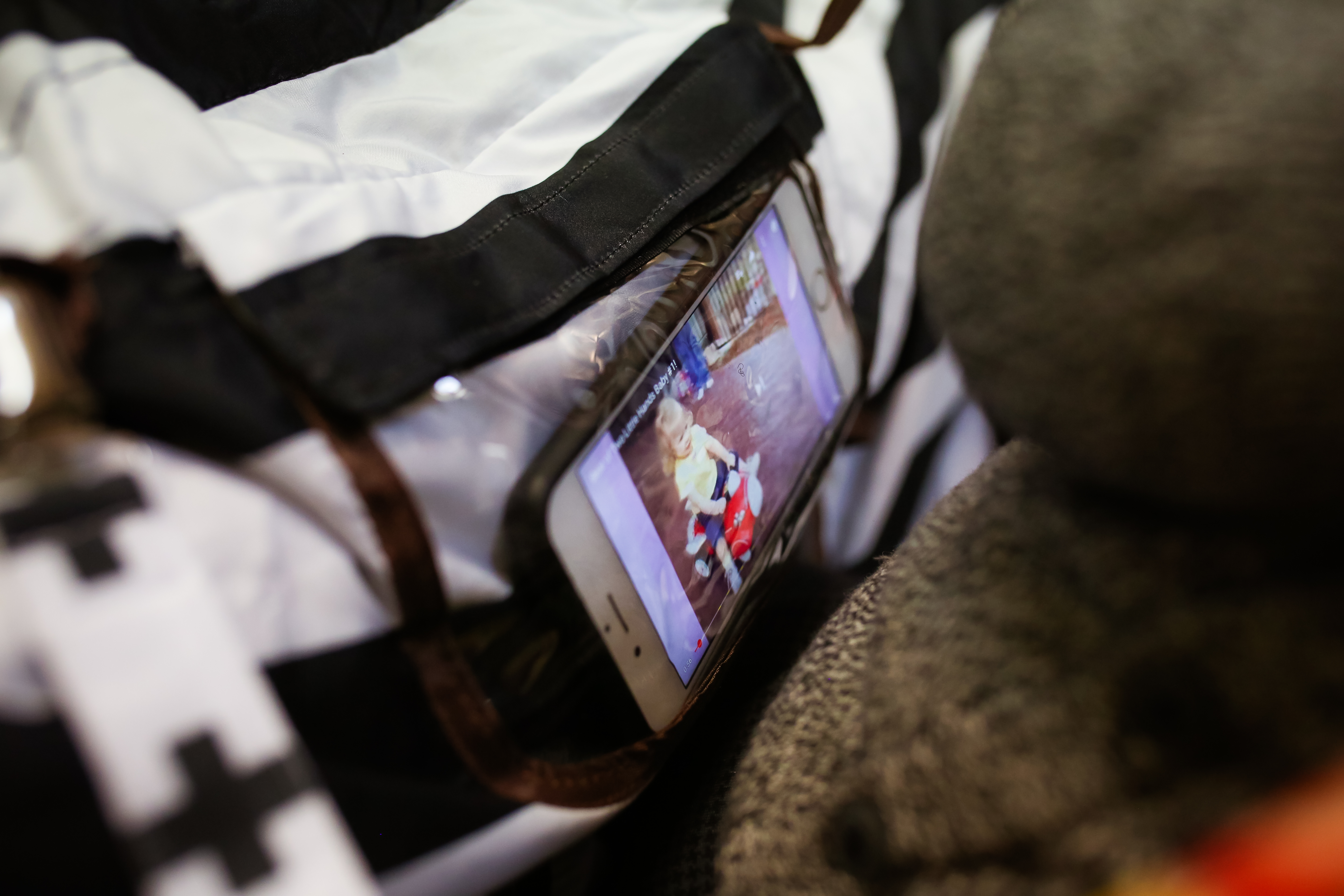 The safety straps are easy to locate and adjust in the cover. Another favorite of mine is the cell phone case that is built into the shopping cart cover. I have searched high and low for a case that my son can't turn off or even throw! He can now watch his Baby Signing time no problem and it is such a life saver!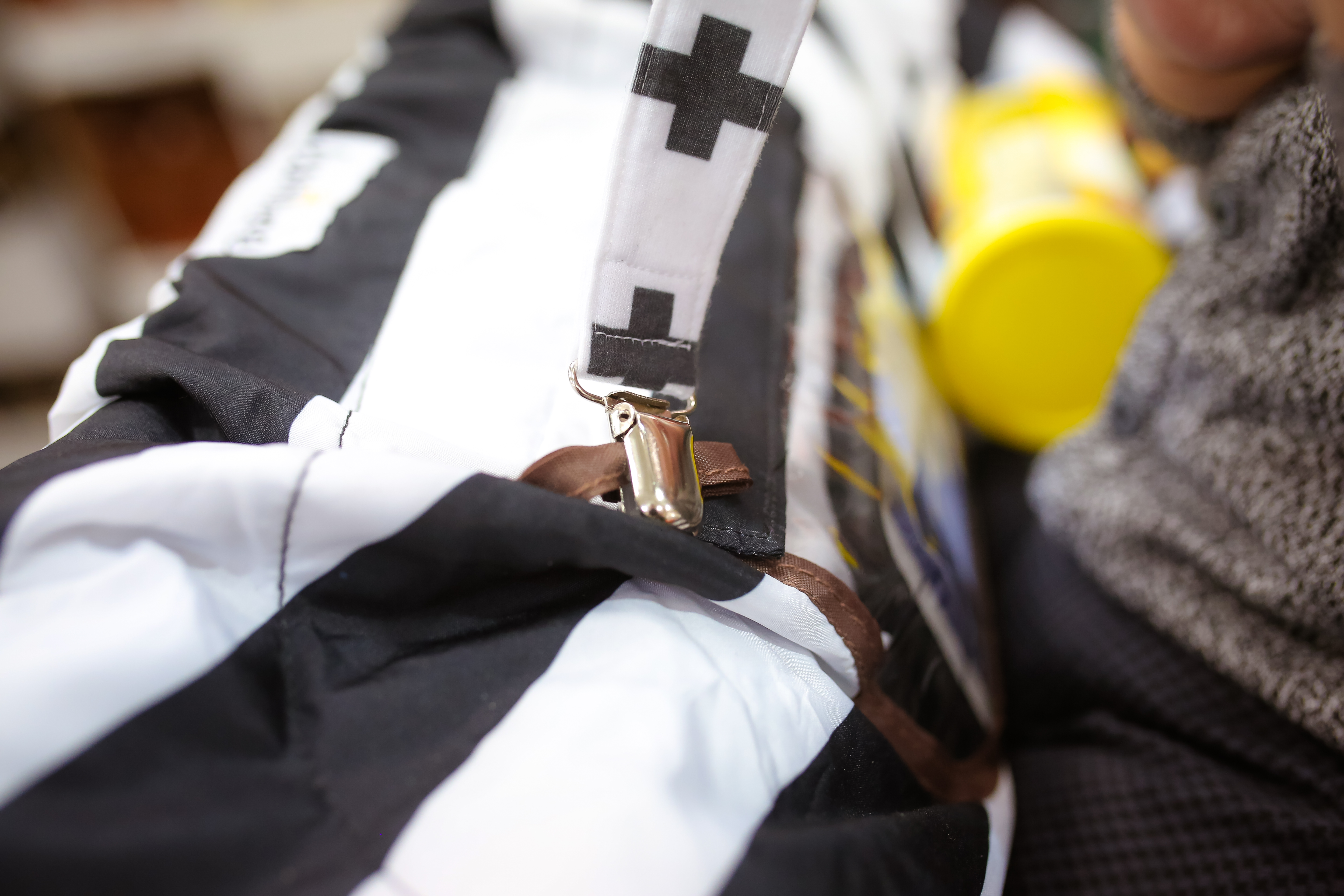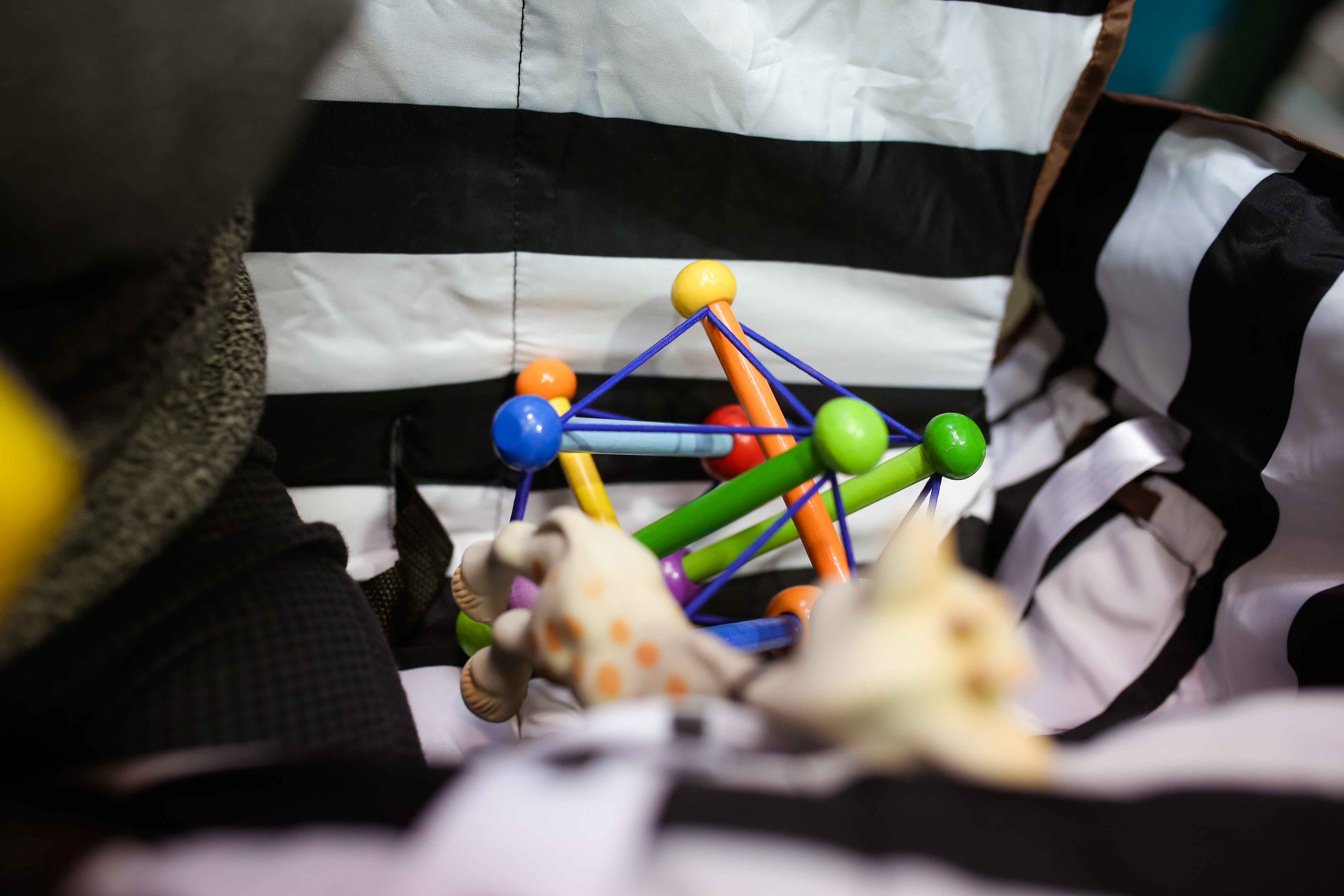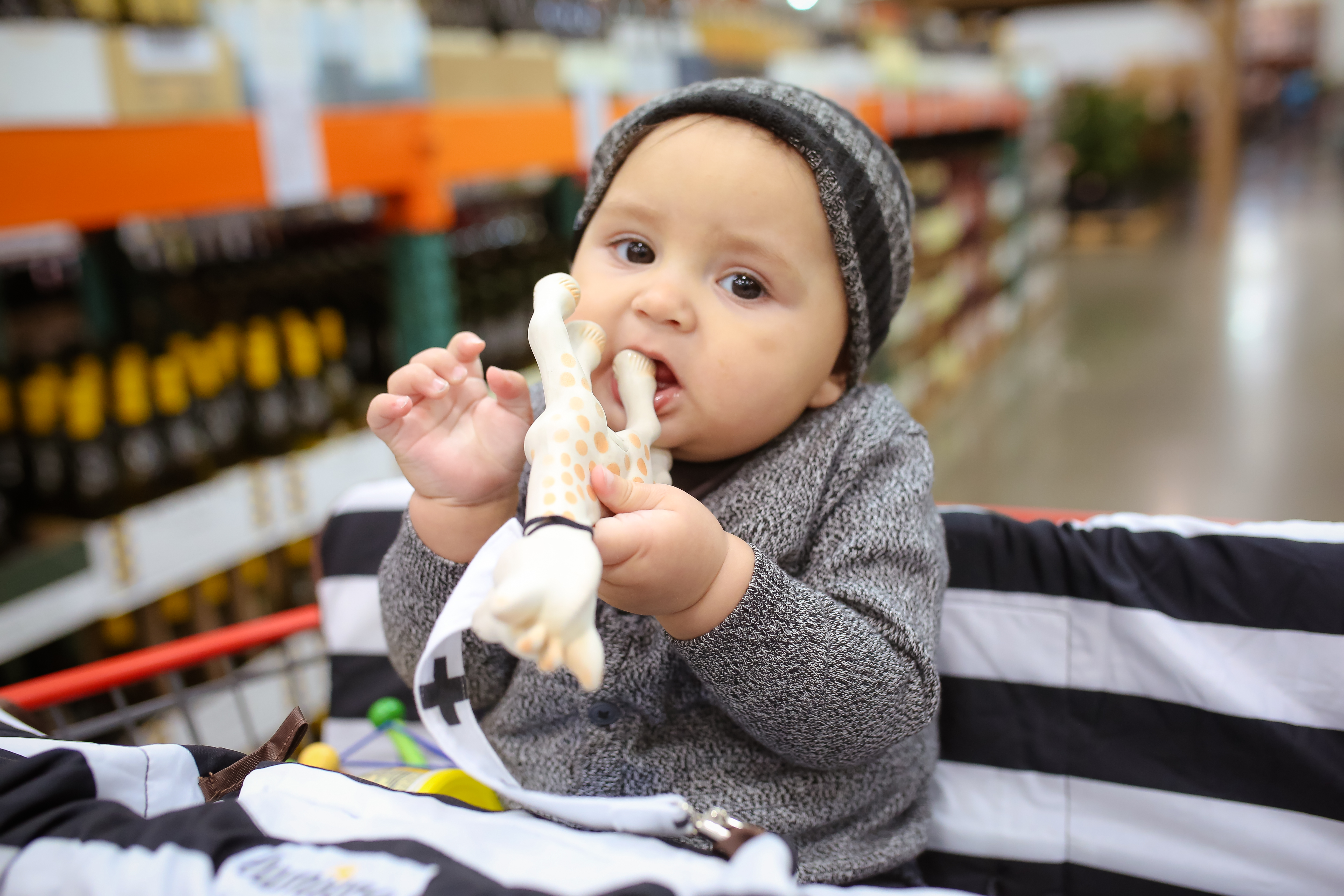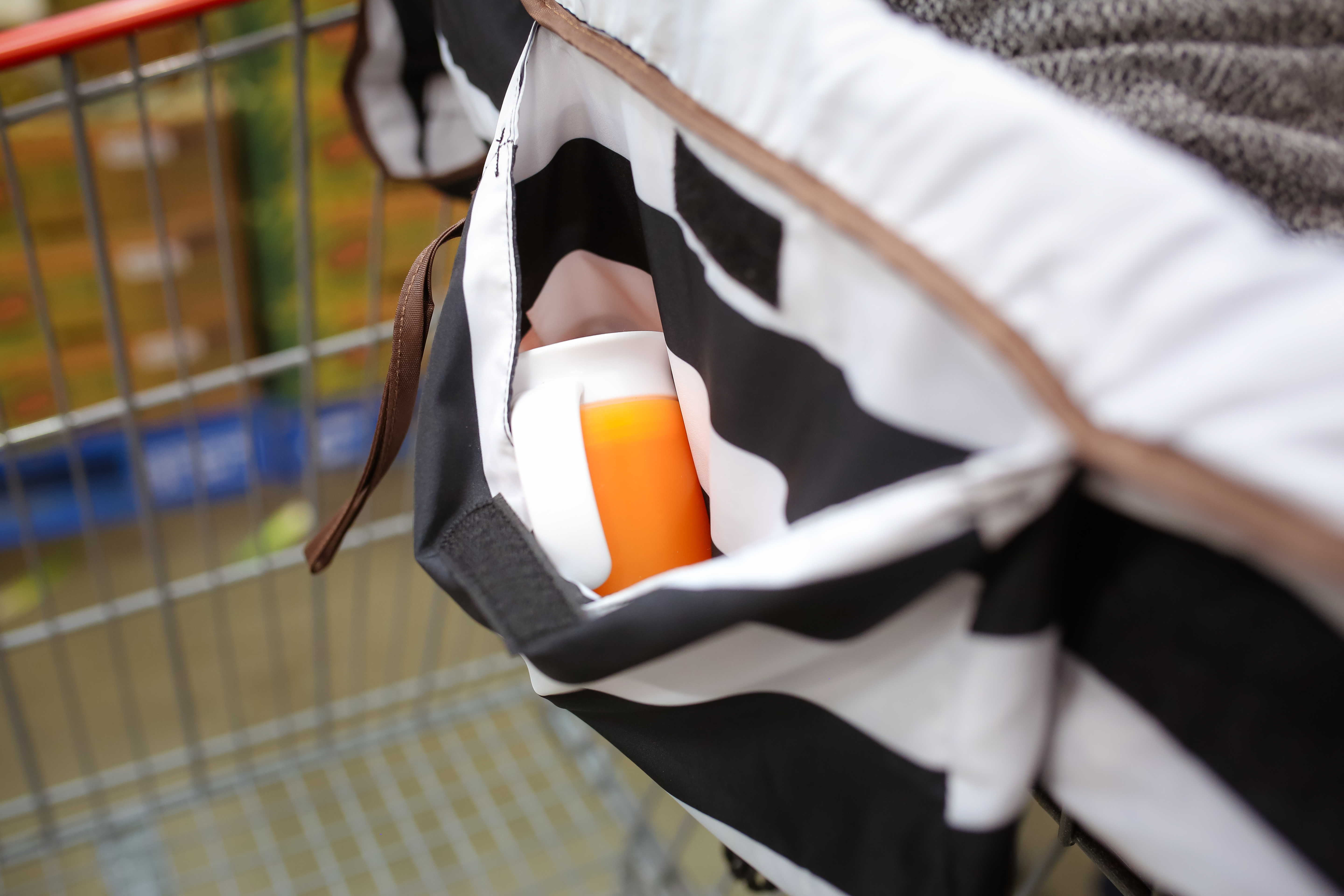 The Lumiere cover also comes with straps you can attach toys to as well as a pocket in the back that it folds back into. We even used this pocket as an extra accessory for carrying my babies sippy cup and it was perfect. I attached his teething toy to the top strap so he could not throw it outside the cart, amazing!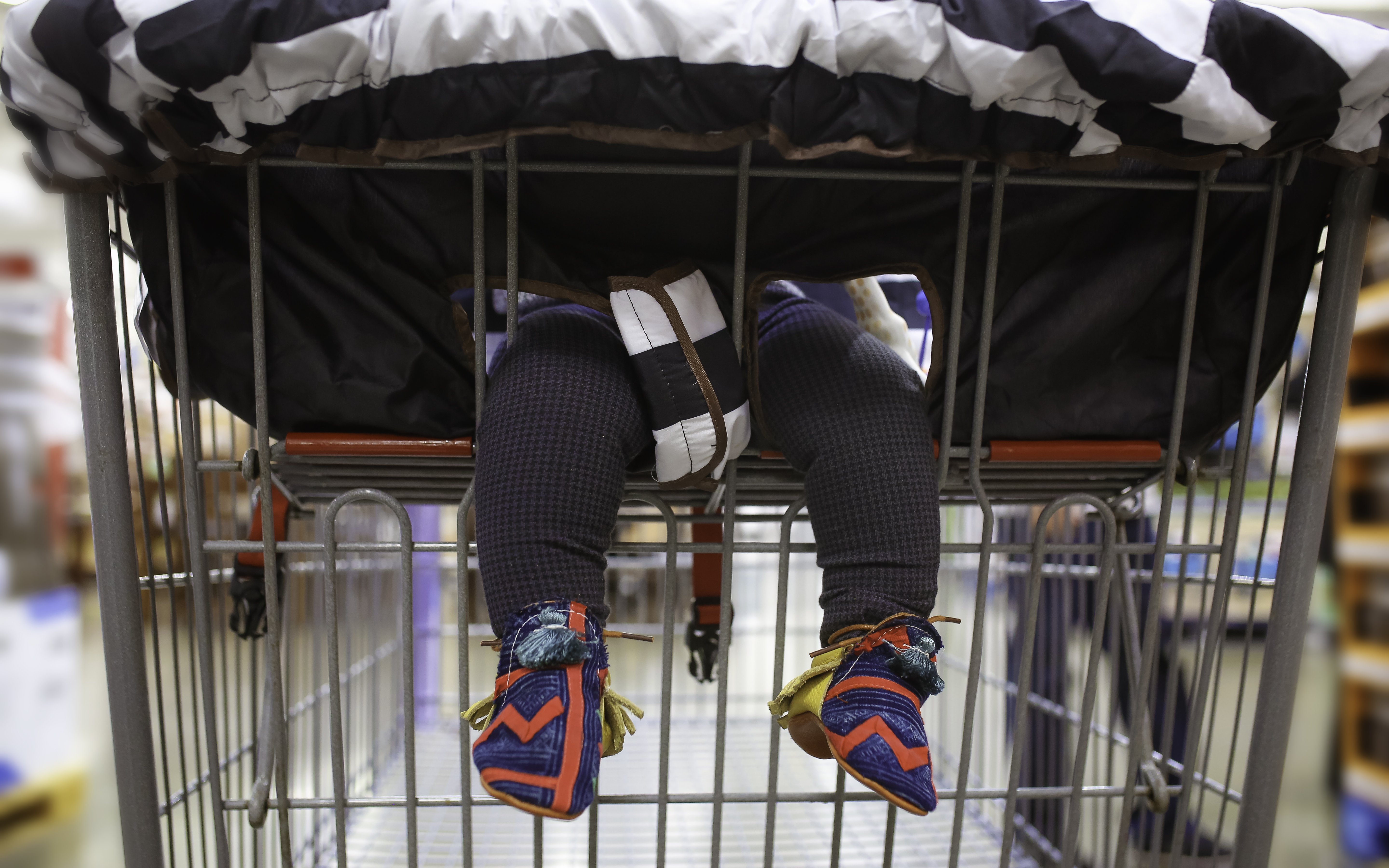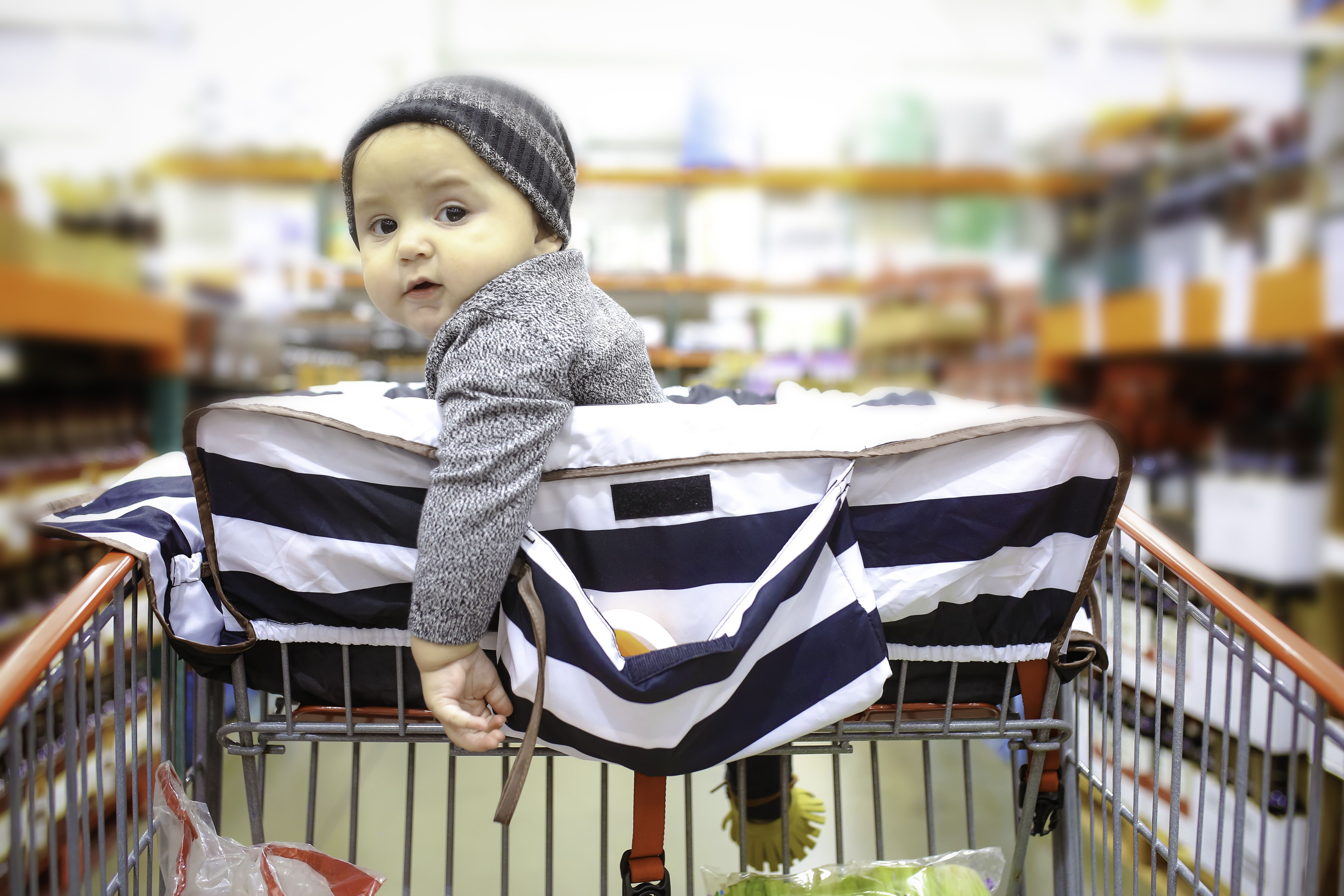 Hands down, the Lumiereshopping cart cover has been our absolute favorite accessory that I cannot believe I went so long without. I even washed it right after our trip to the store and it came out looking just as it did when I received it. I highly recommend this cover for every parent.
Lumiere also sent us this wipe case which is pretty awesome. The top slides open and is easily accessible to grab wipes when needed. It also clips easily to your baby bag.
We are so happy with our 2 in one Lumiere shopping cart cover that we are hosting an amazing GIVEAWAY for their Chevron & Polka dots style covers, as well as a discount code. The covers retail for $39.99 each and are on sale right now. Keep an eye out for our Giveaway later this week!

http://www.raising-the-wild.com/wp-content/uploads/2017/01/Lumiere-1.jpg
781
546
raising-the-wild
http://www.raising-the-wild.com/wp-content/uploads/2017/05/Untitled.png
raising-the-wild
2017-01-31 10:44:41
2017-01-31 10:44:41
Lumiere Shopping Cart Cover for Baby { Review }