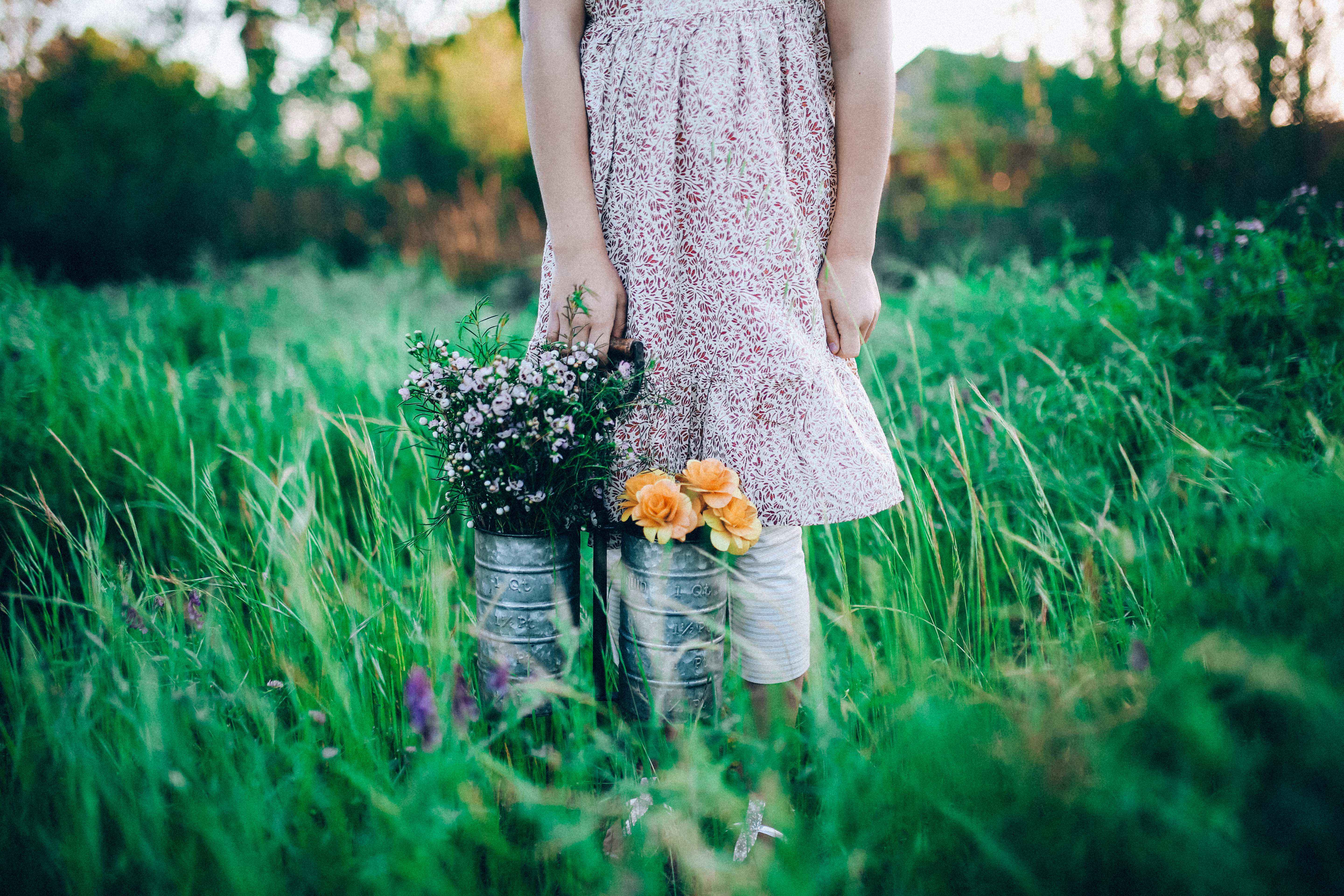 Tea Collection gather's their inspiration for children's clothing from all around the world and back. With new discoveries in foreign places, the Tea designers bring strong, rich, colorful and full of positive energy back with them and pour all of this into their designs.  When I personally look at Tea Clothing, the first thing that comes to mind is adventure, playfulness and a familiarity. There is no mistaking Tea for any other brand, Tea is so unique that it cannot be confused with any other.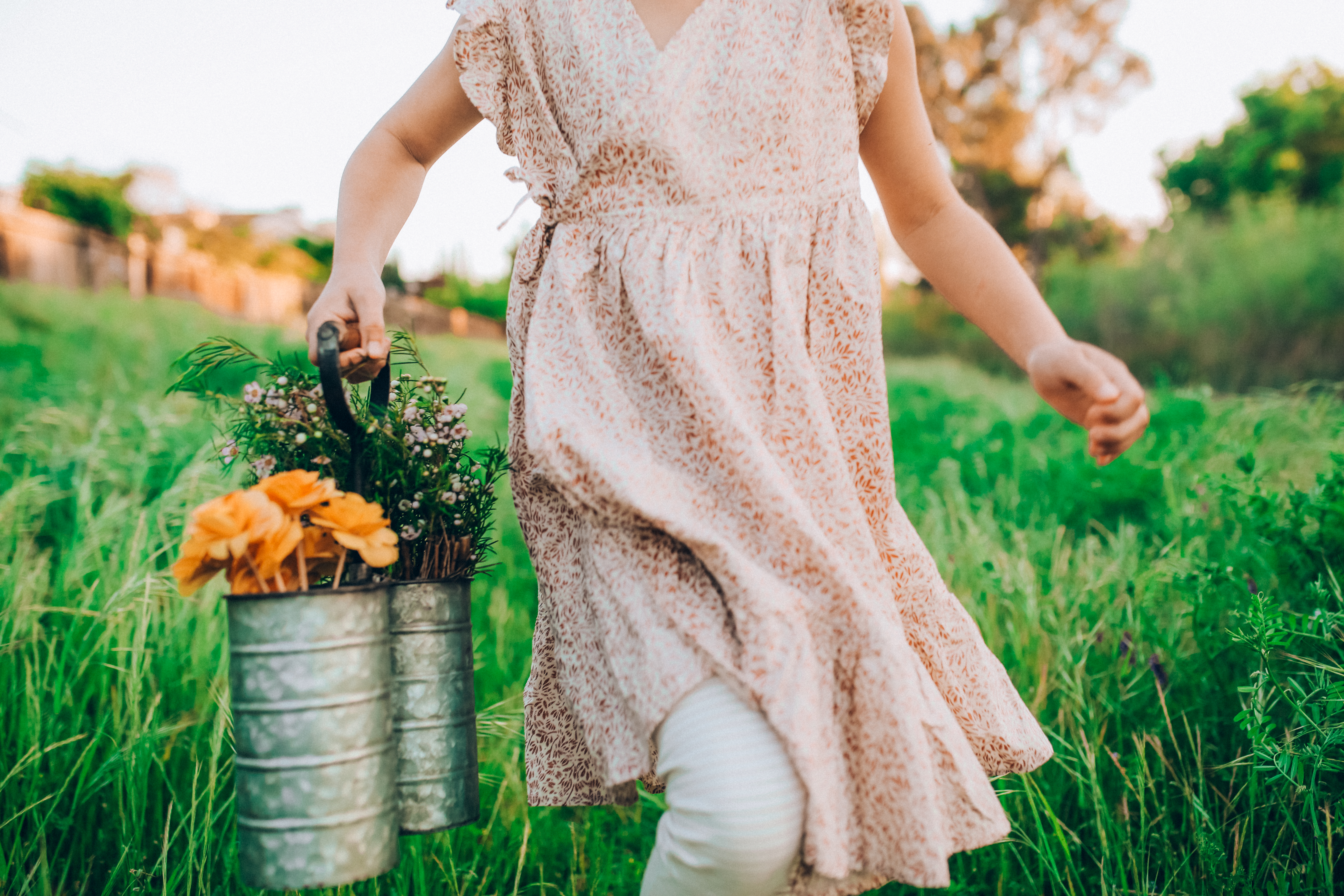 I recently have become a Tea ambassador and could not possibly be more thrilled to share with you the passion I have for Tea and how much the company really makes a difference in our world today.  With real global connections and giving back, every single Tea purchase gives back to The Global Fund for Children.  The Global Fund for Children has reached nearly 10 million children worldwide by transforming the lives of children trafficked and forced into child labor, helping children to take back their lives and pursue their dreams.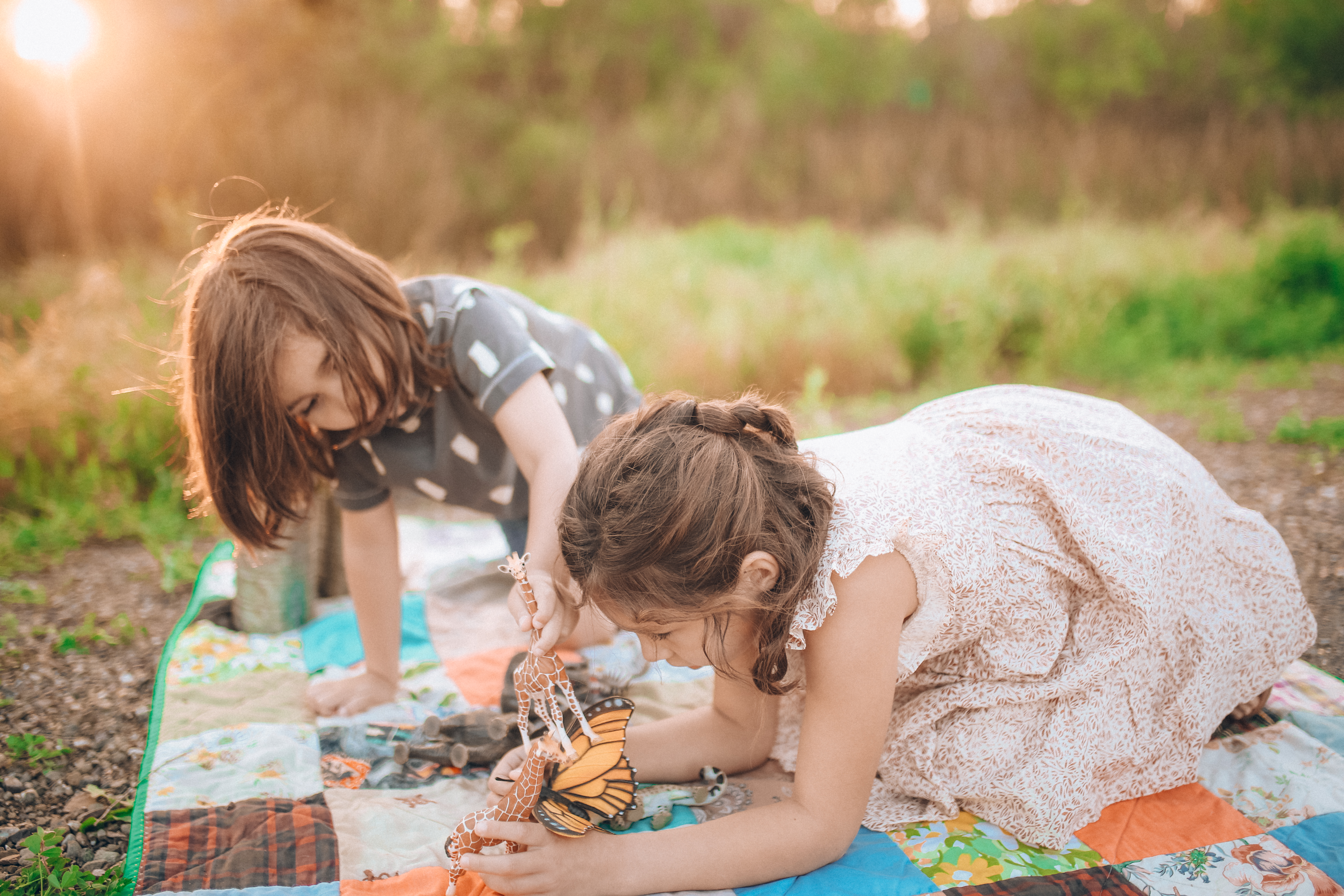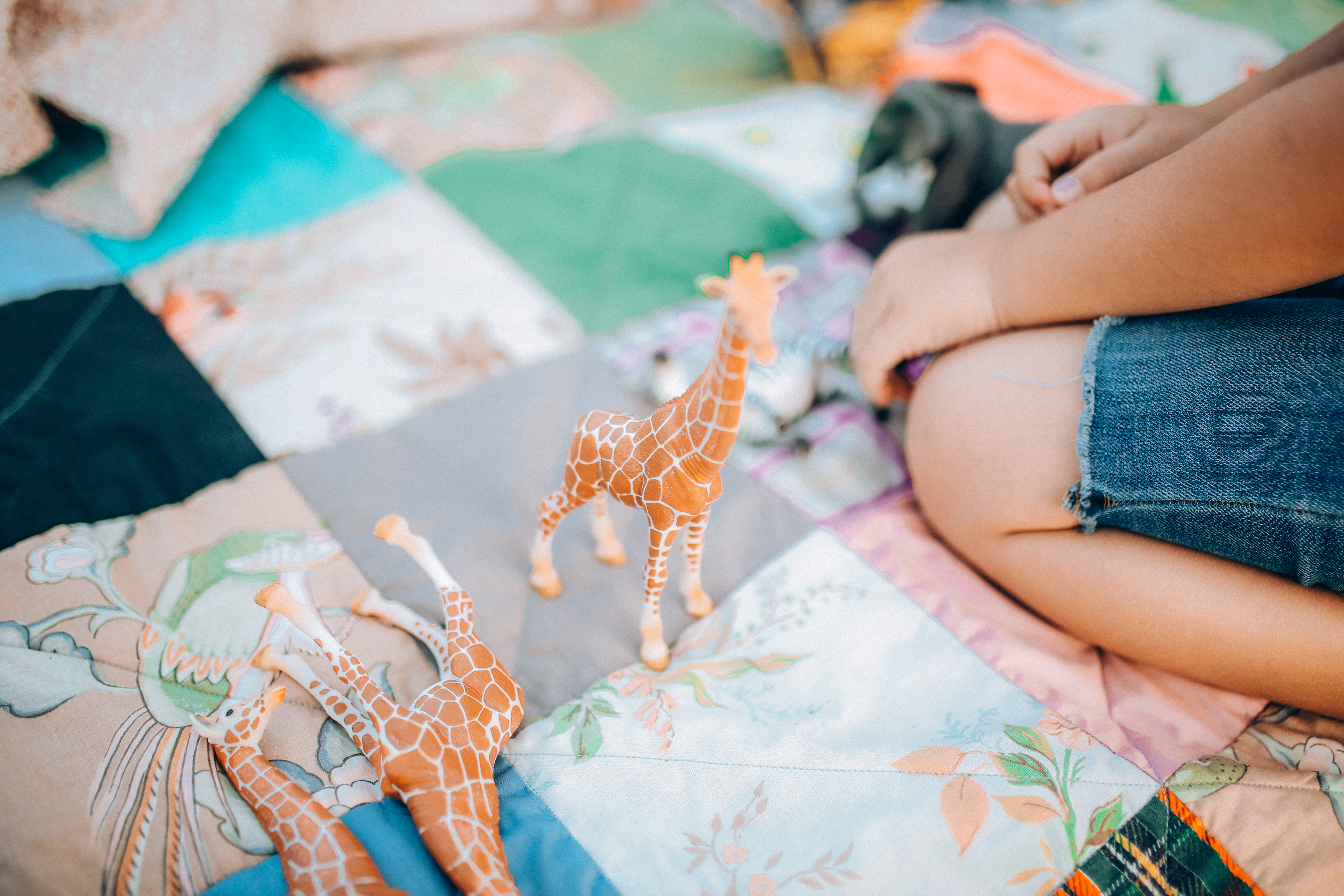 I am excited to share with you, a few of my personal favorite designs from the Tea Collection, showing their modern and playfulness that is showcased in their designs.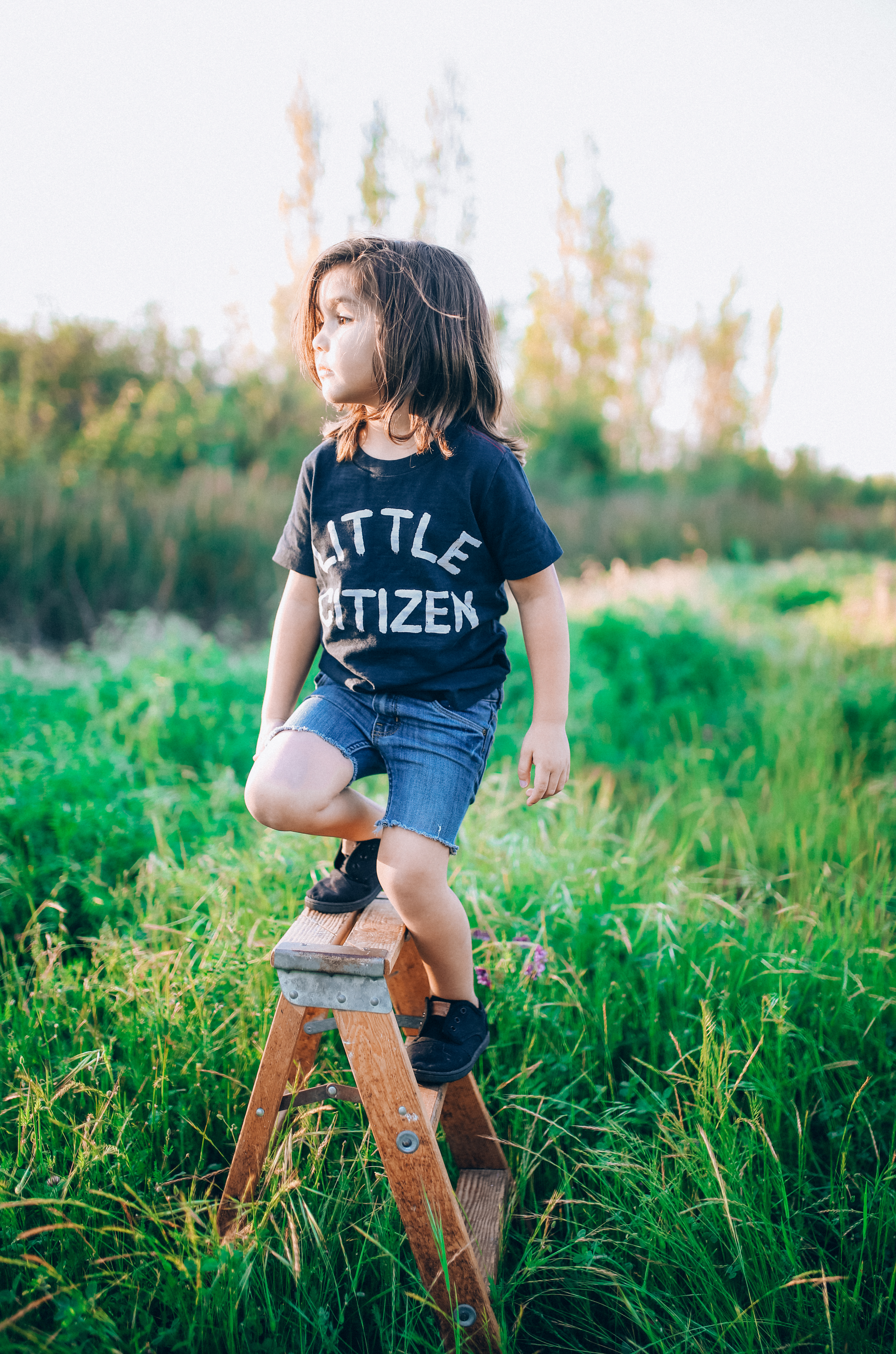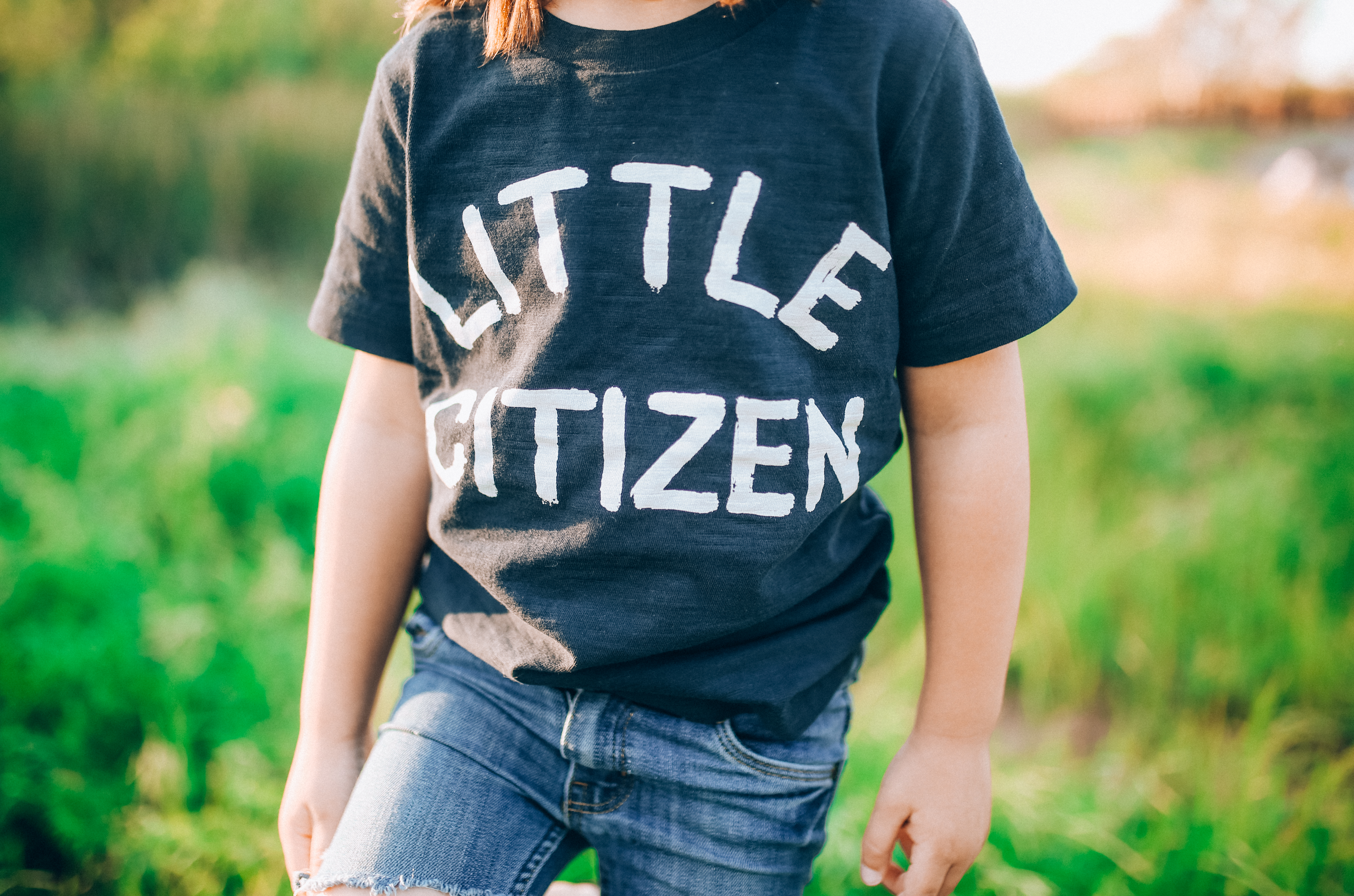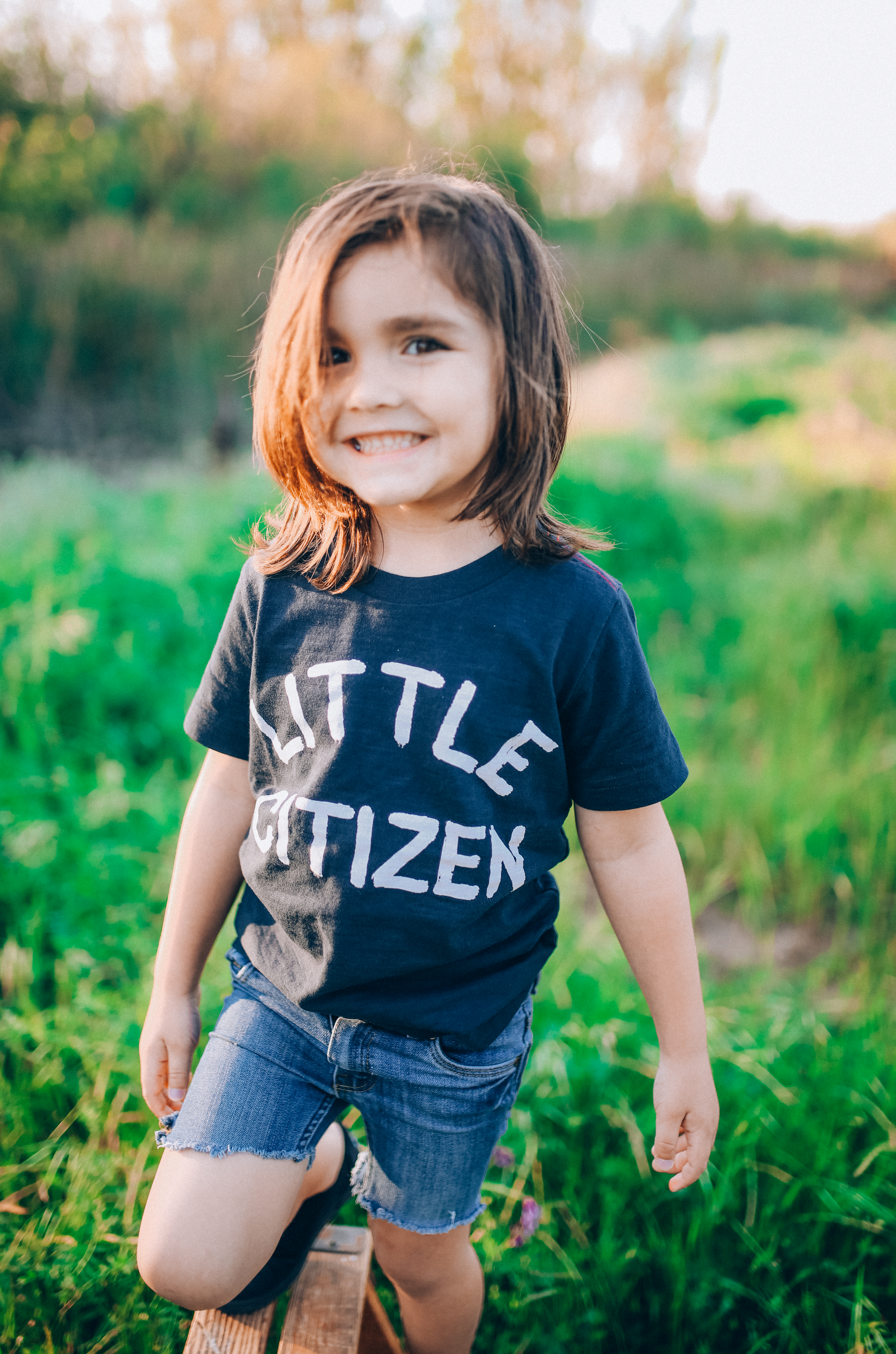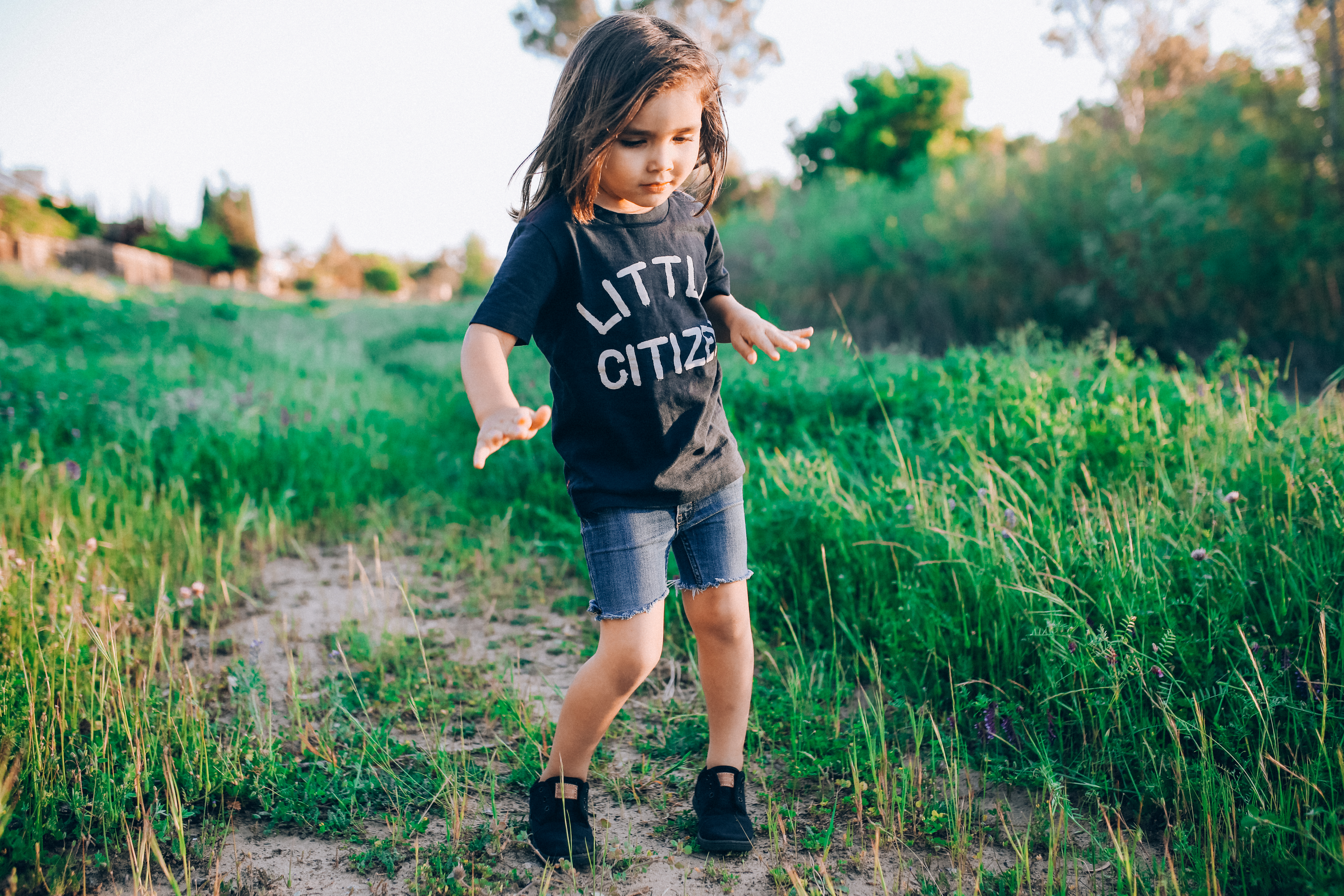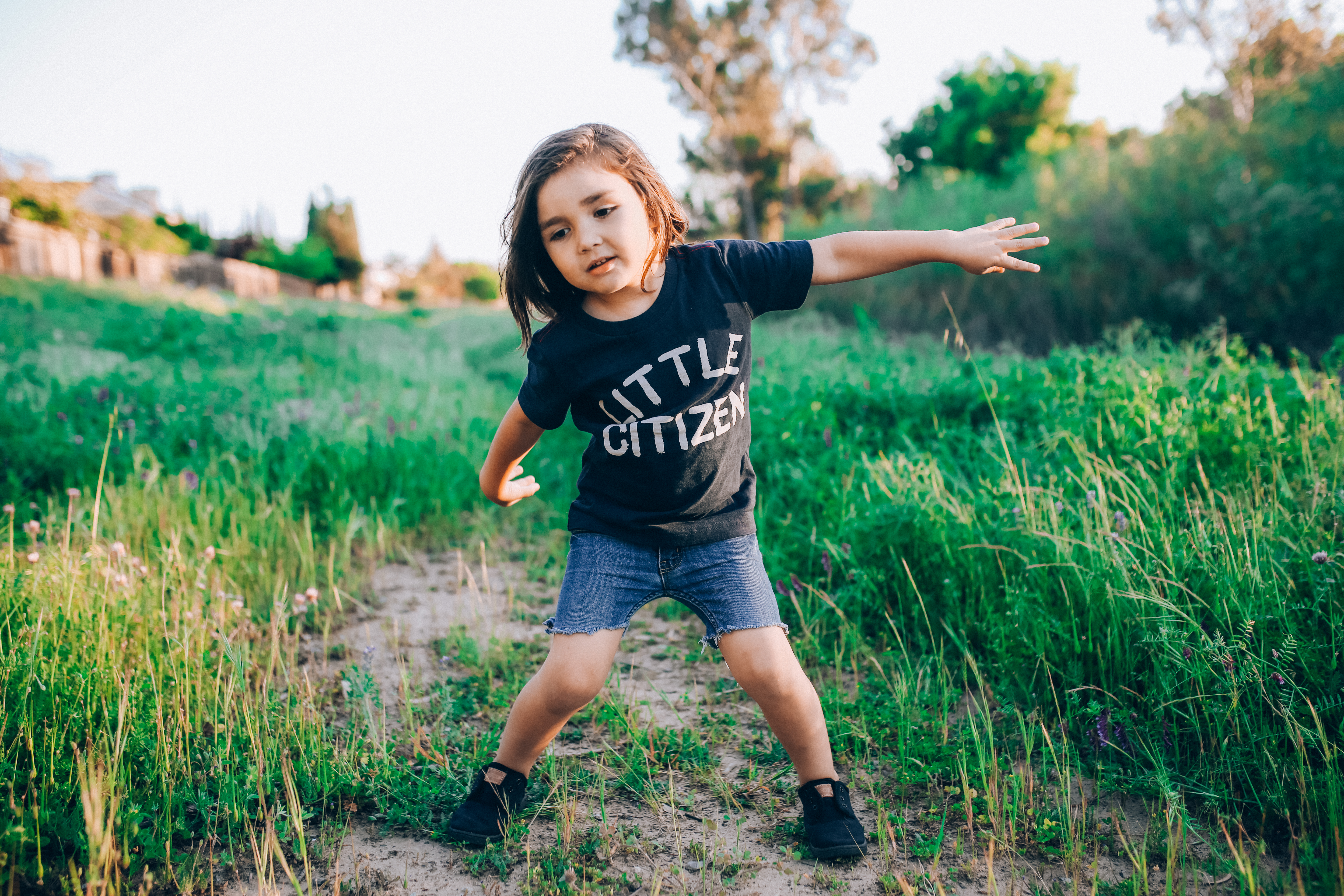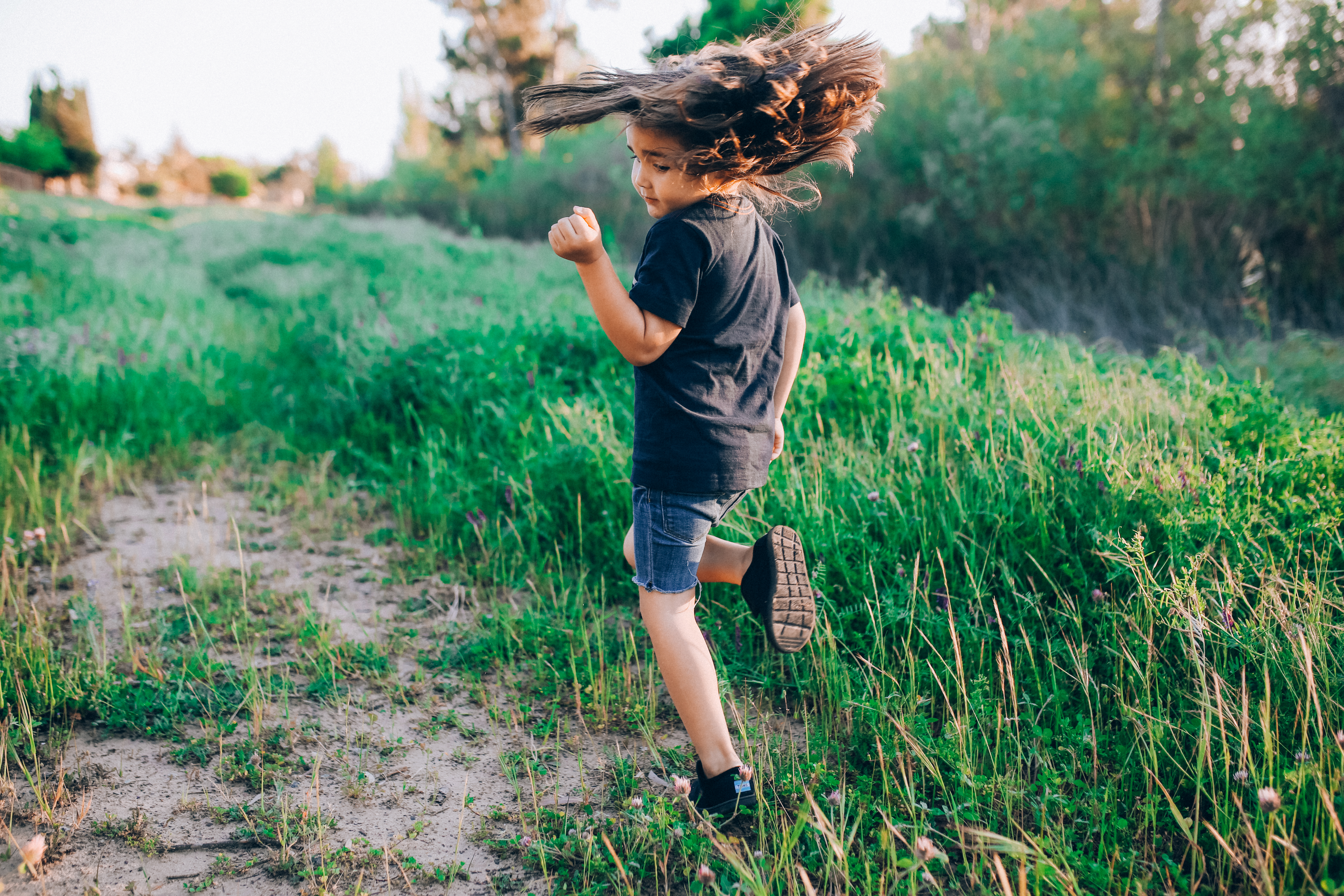 Liam is adventuring in the Little Citizen Tee (https://www.teacollection.com/product/5m22127/t-shirt-for-little-boys-little-citizen-tee.html#heritage blue). The Little Citizens tee is a part of the World Shop, where 100% of the proceeds from this tee will be donated to the GFC foundation (http://www.globalfundforchildren.org/) that is focused on supporting migrants and refugees. We need this now, more than ever. You can read more about Tea Gives Back here (http://blog.teacollection.com/tea-gives-back/)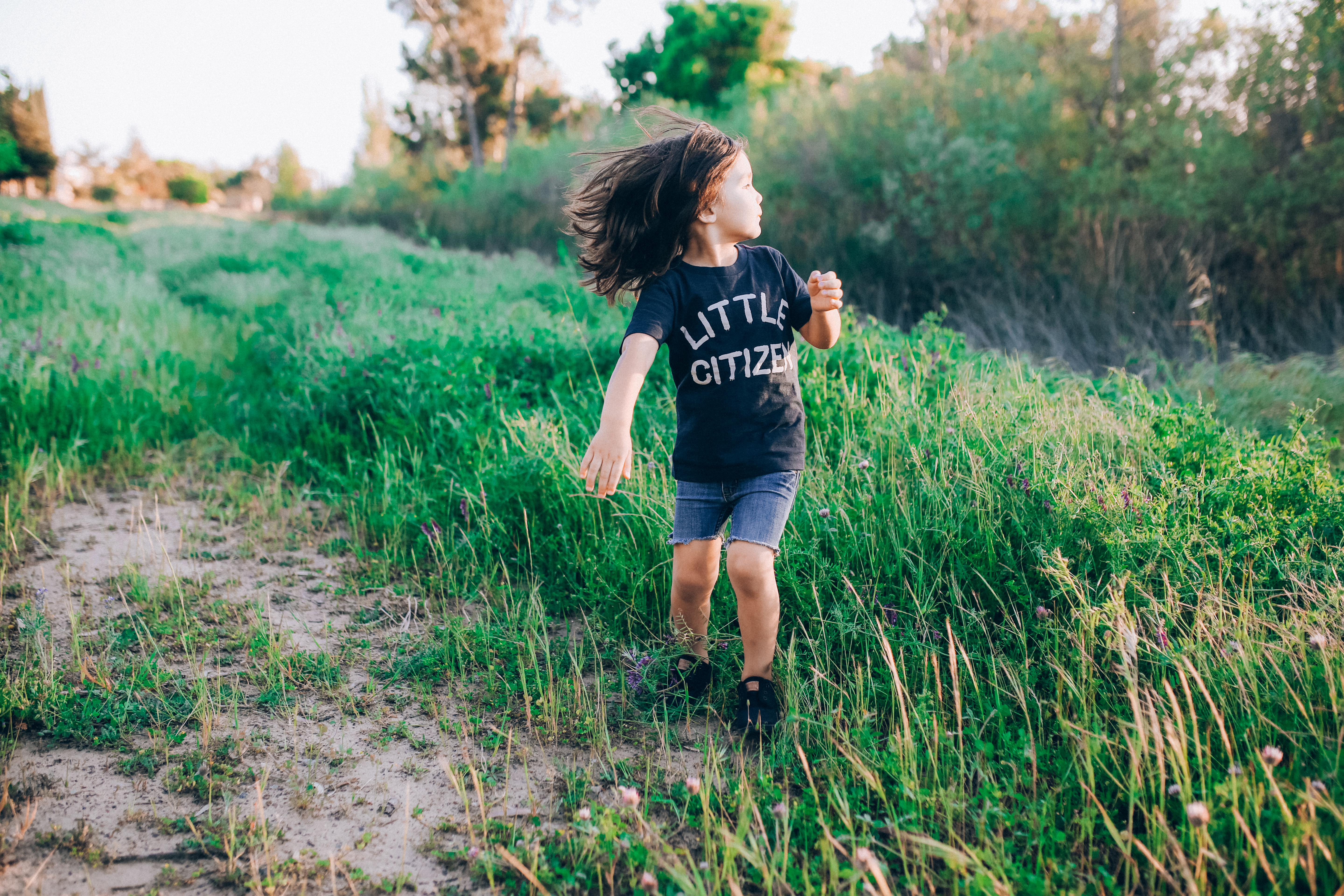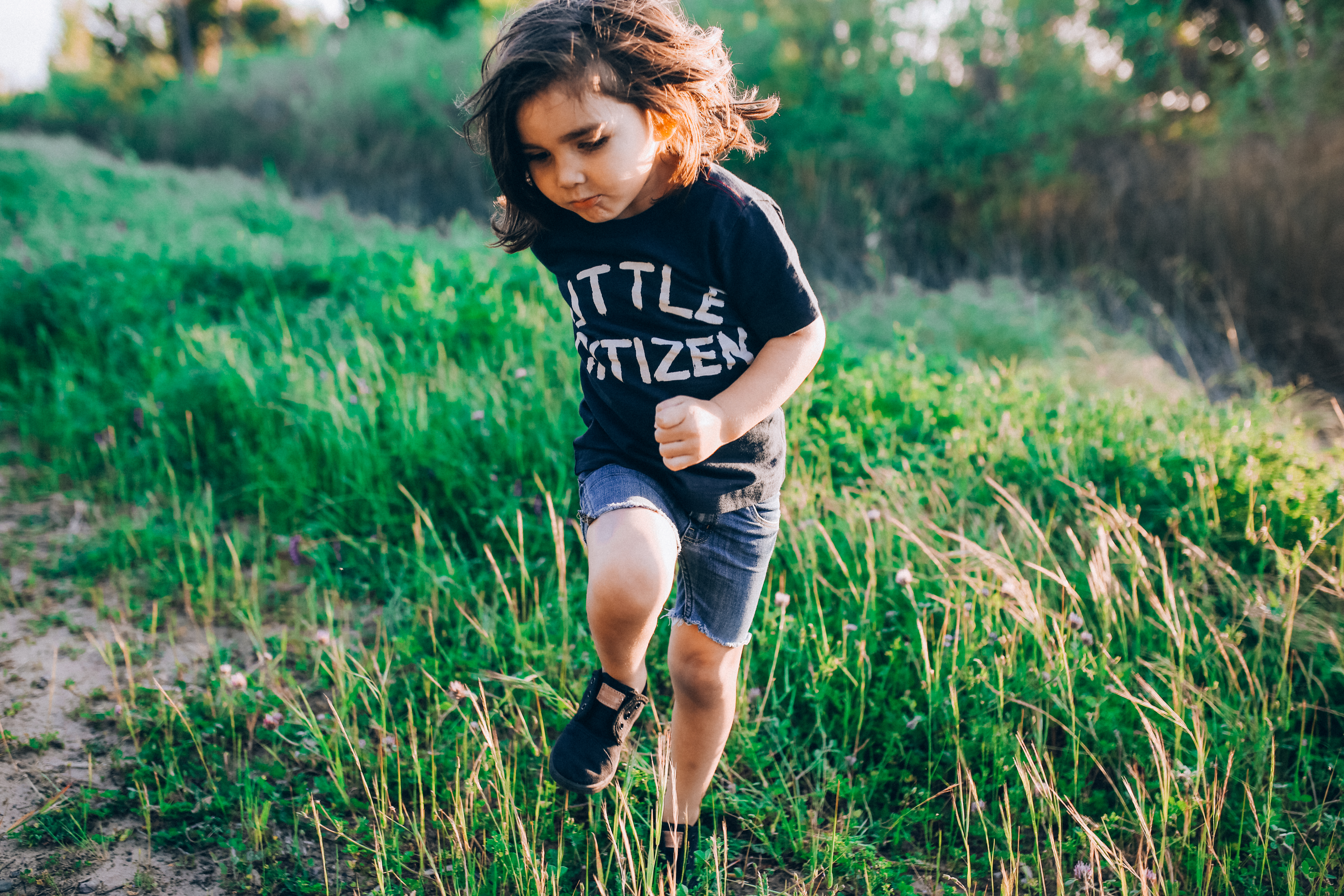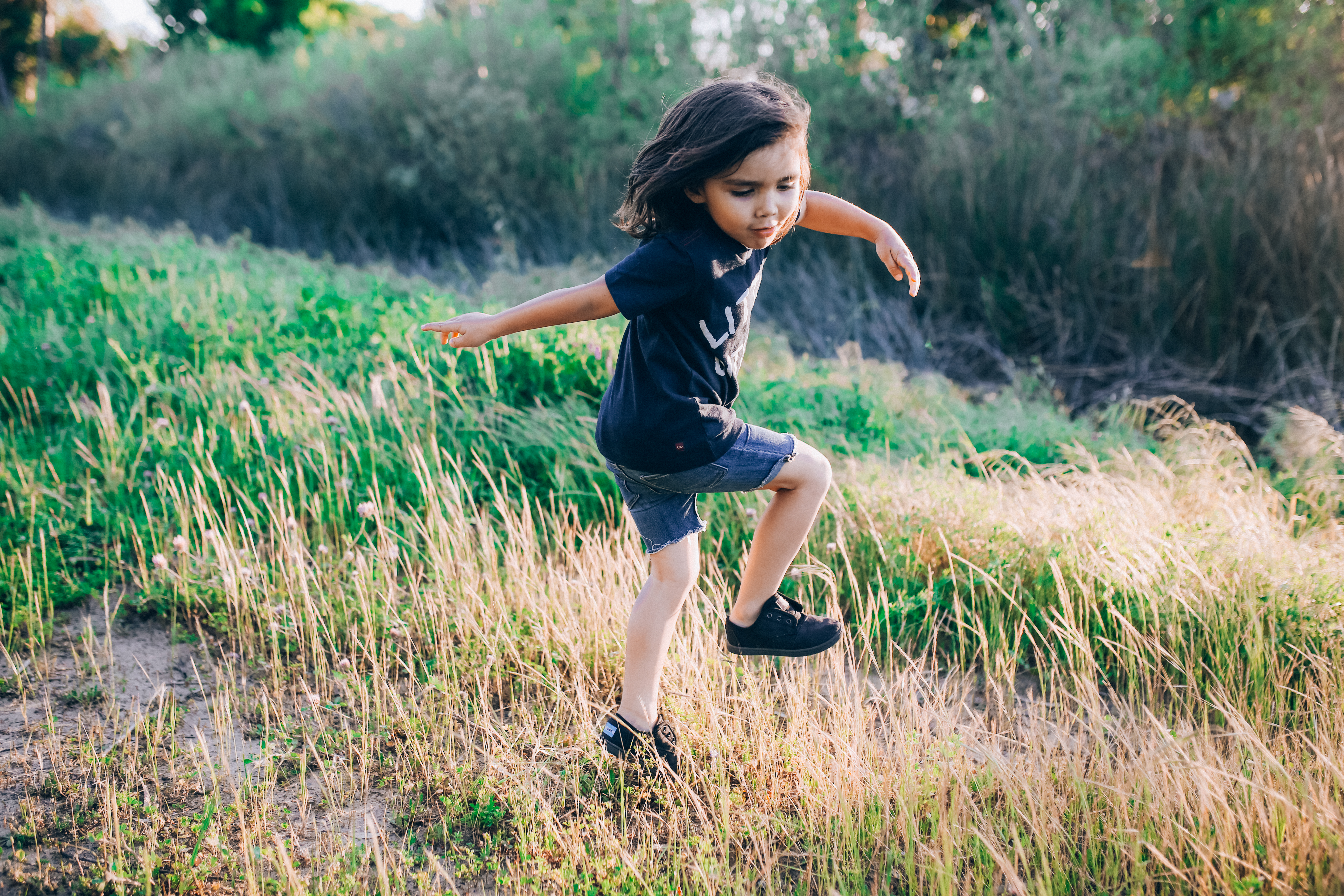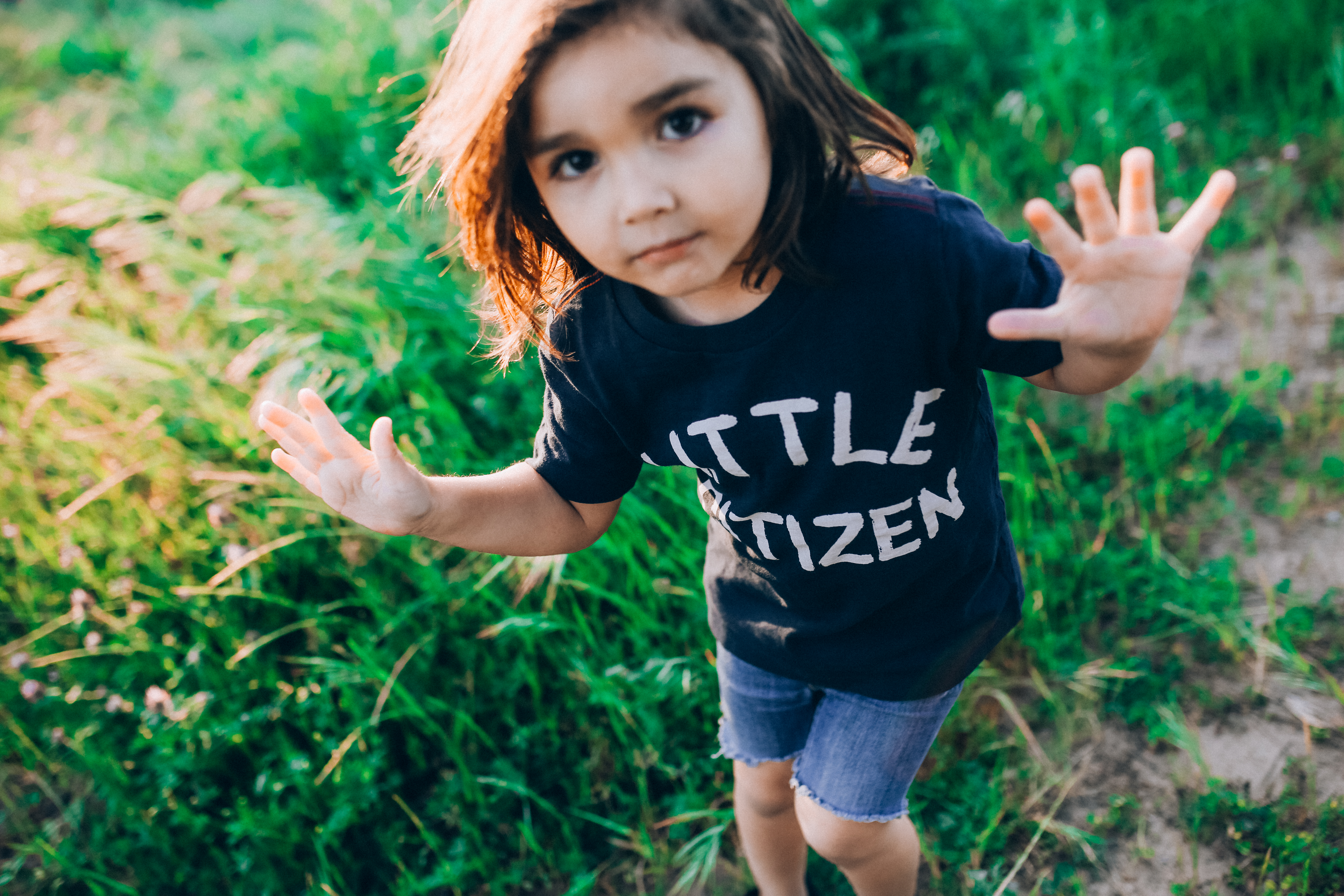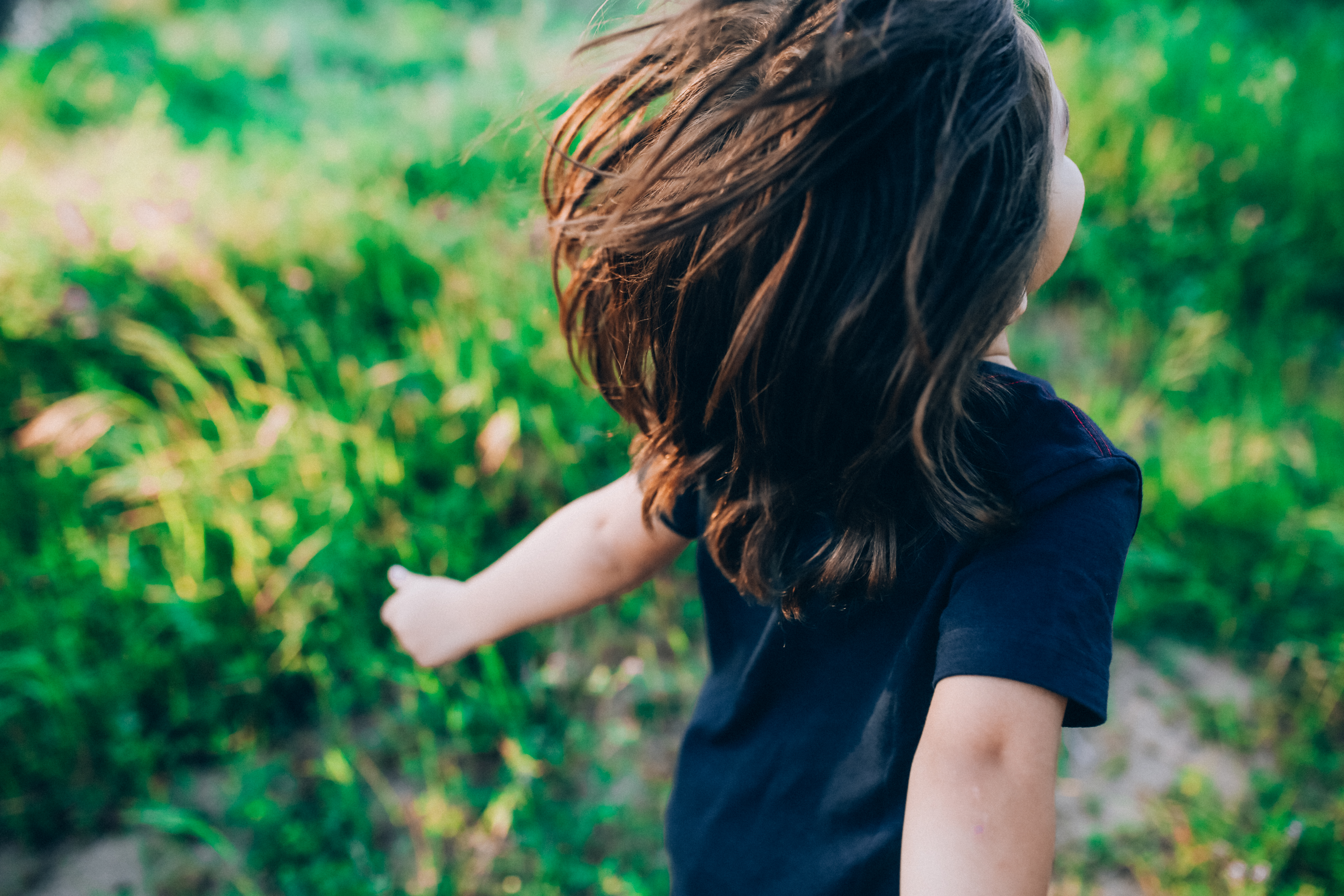 Tea has inspired us to do something great, get outside! Take time away from the electronics and the possessions in life that take away our focus from the outdoors. The Little Citizen Tee represents freedom, thankfulness, laughter and reminds us of how blessed we truly are at the moment, in the moment.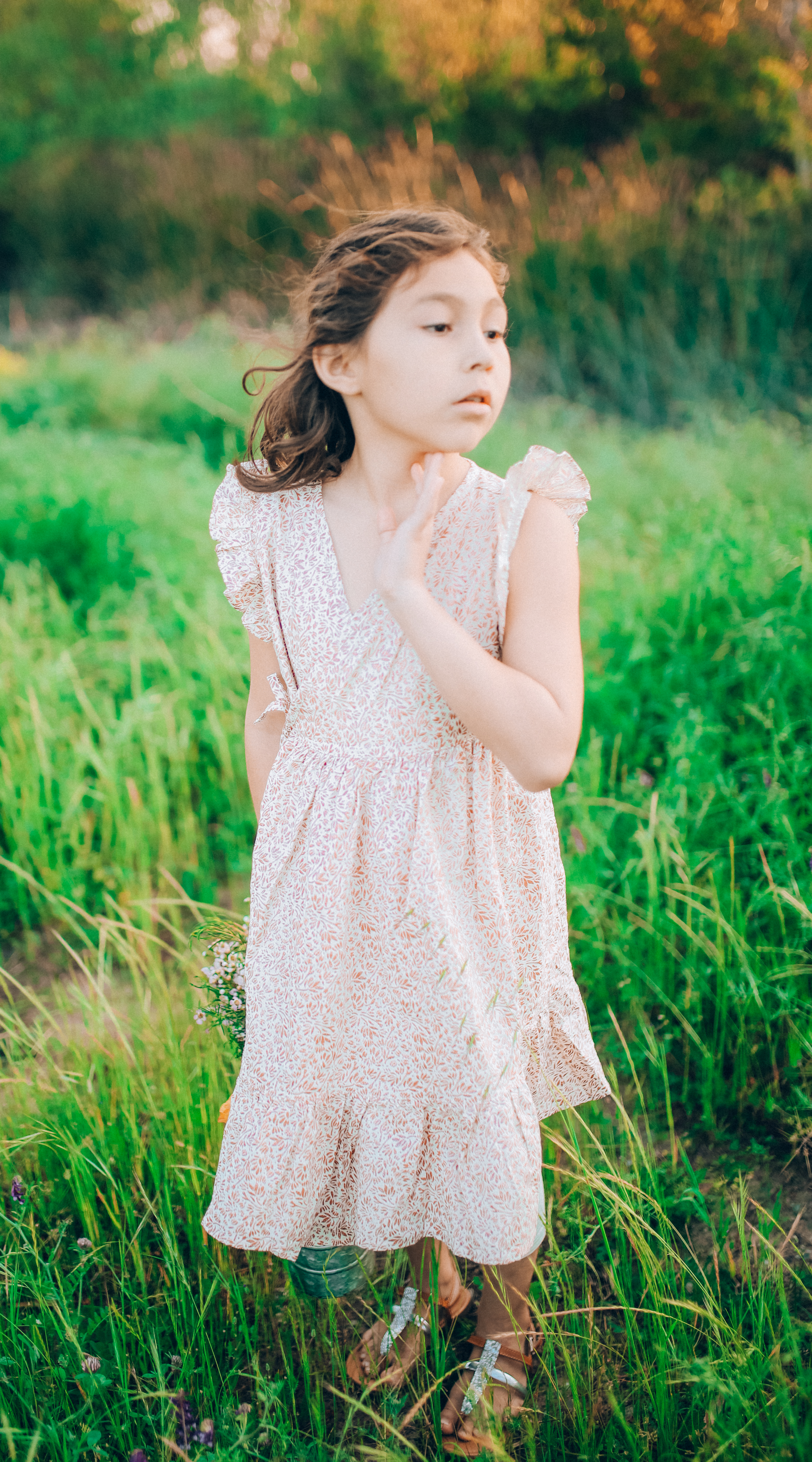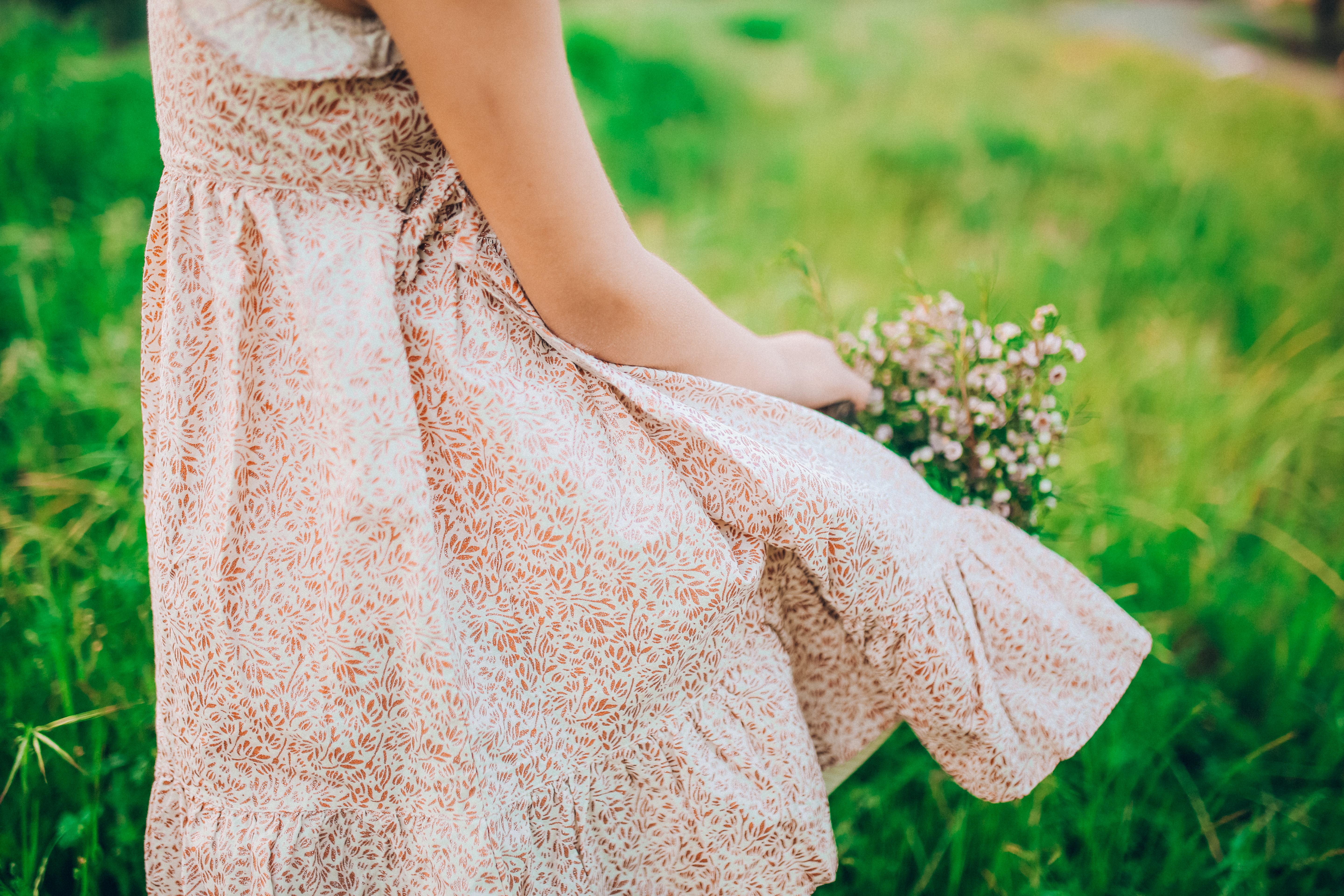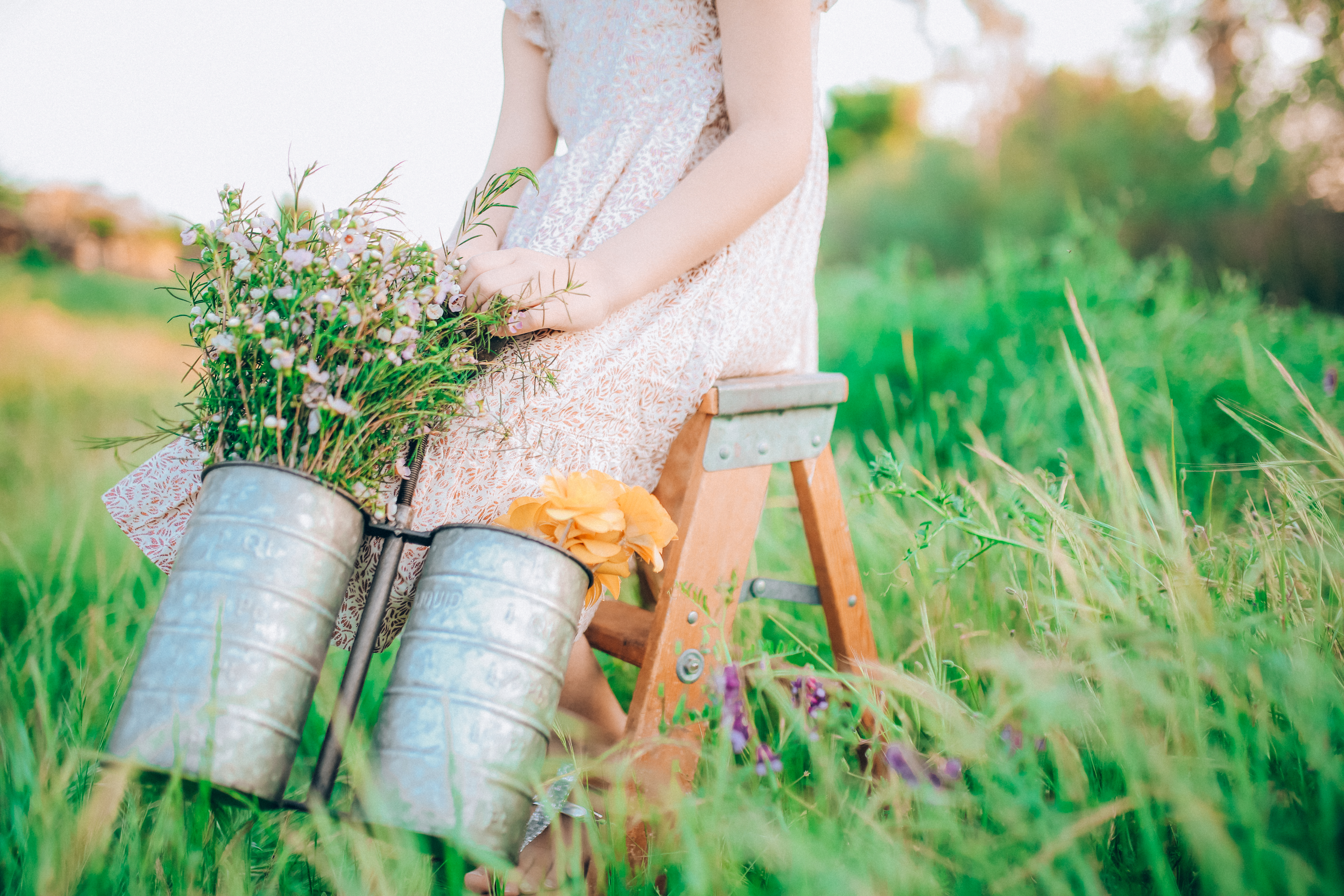 Olivia's Birdsville Wrap Dress (currently on sale $21.95)  reminds us of spring time in the country. The print has a hint of sparkle in it that gives it a little shimmer in the sunlight. We absolutely love this print and how it is not only comfortable but goes with my daughter's personal style.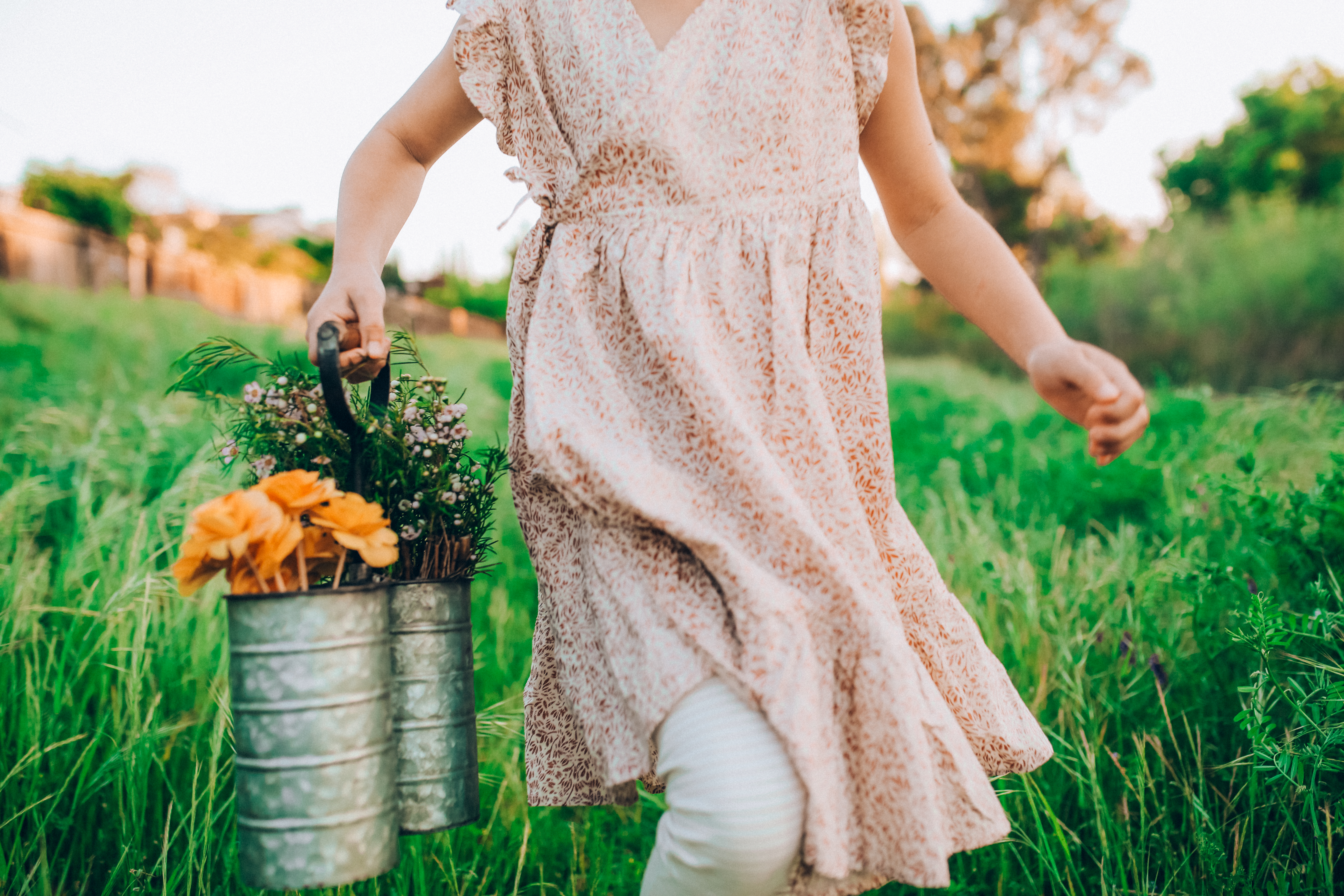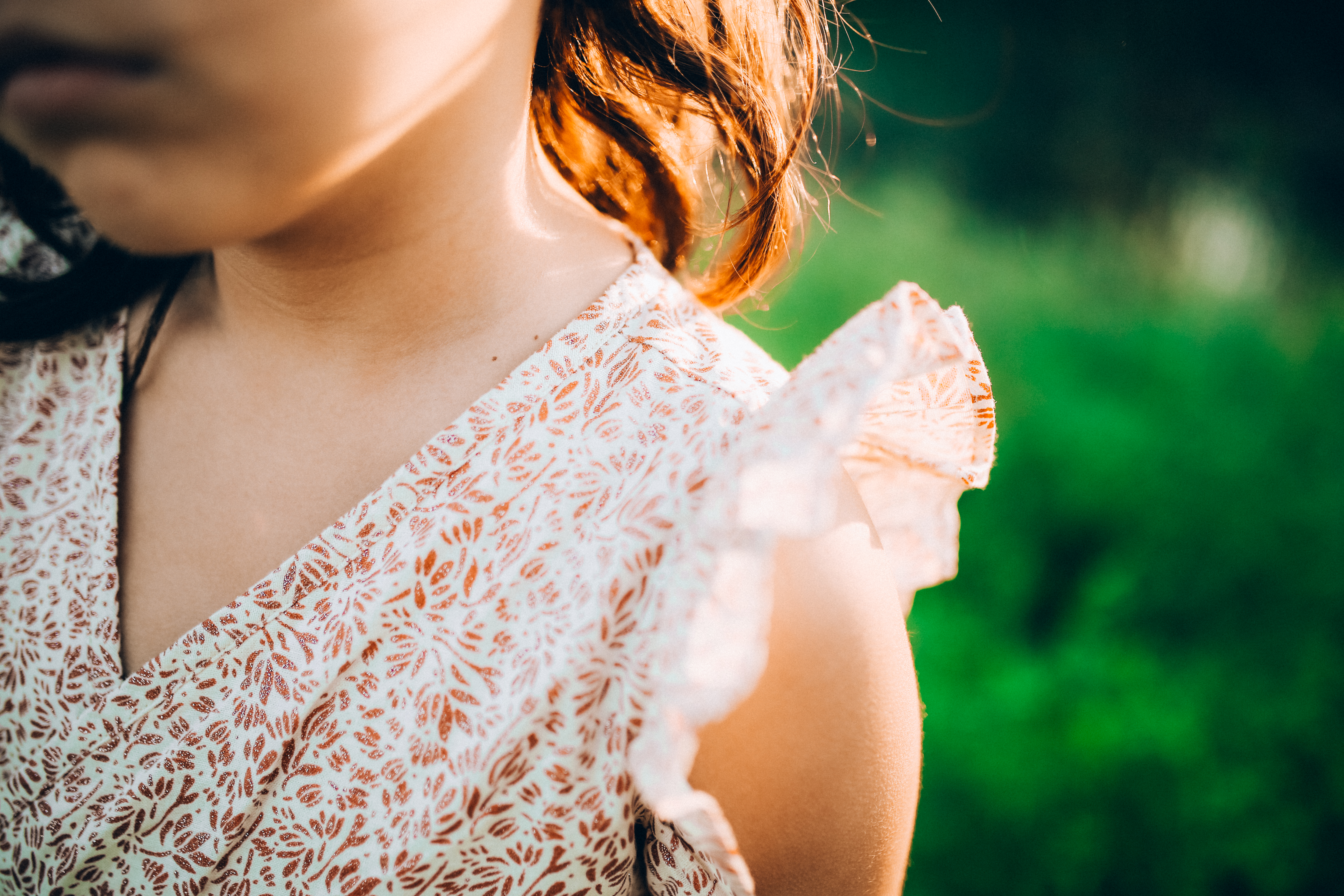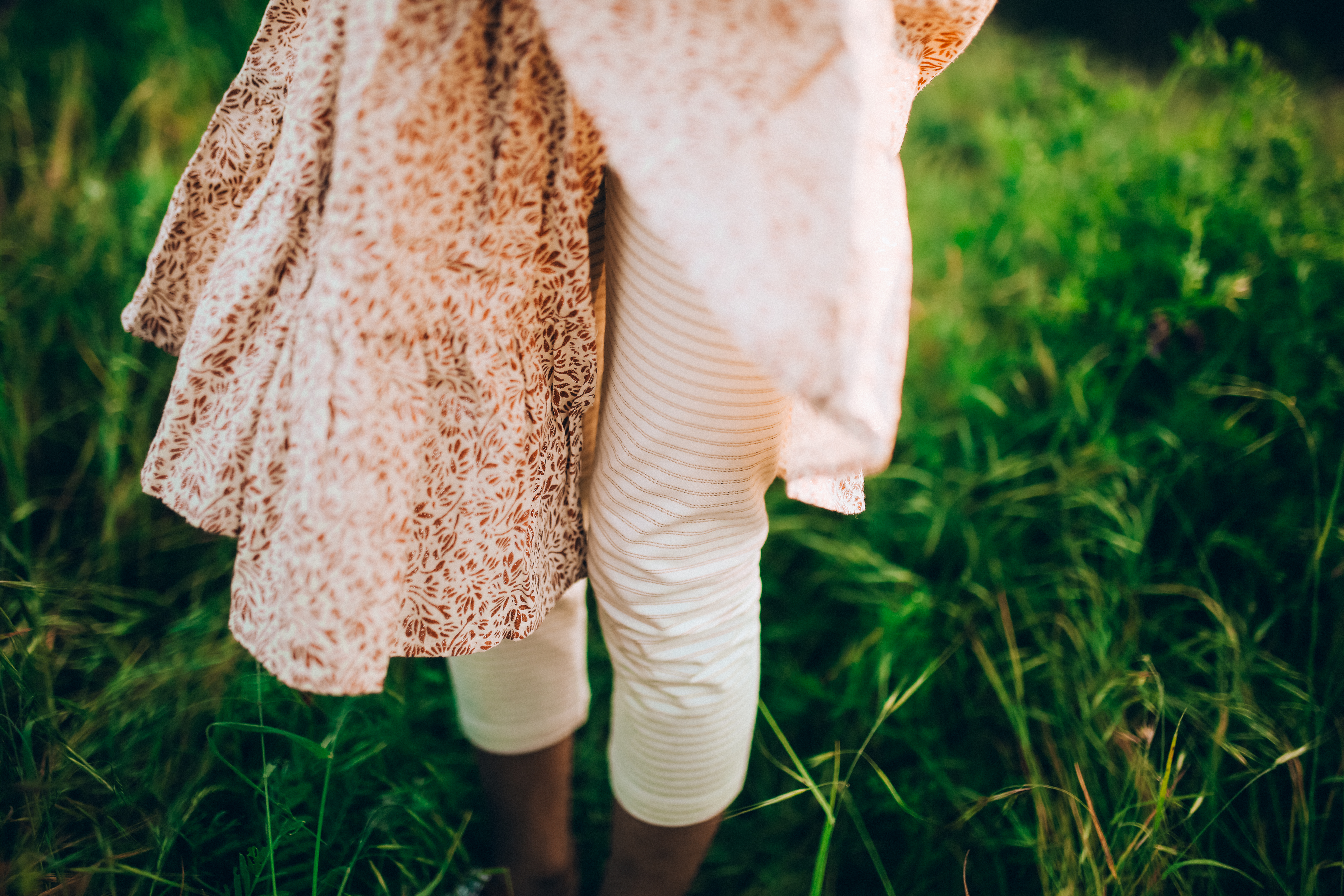 We typically wear leggings with dresses to avoid any harm to her legs while running through fields. I matched her dress with the Sparkle Stripe Capri Leggings, allowing her to run around more freely and not worry about the wind.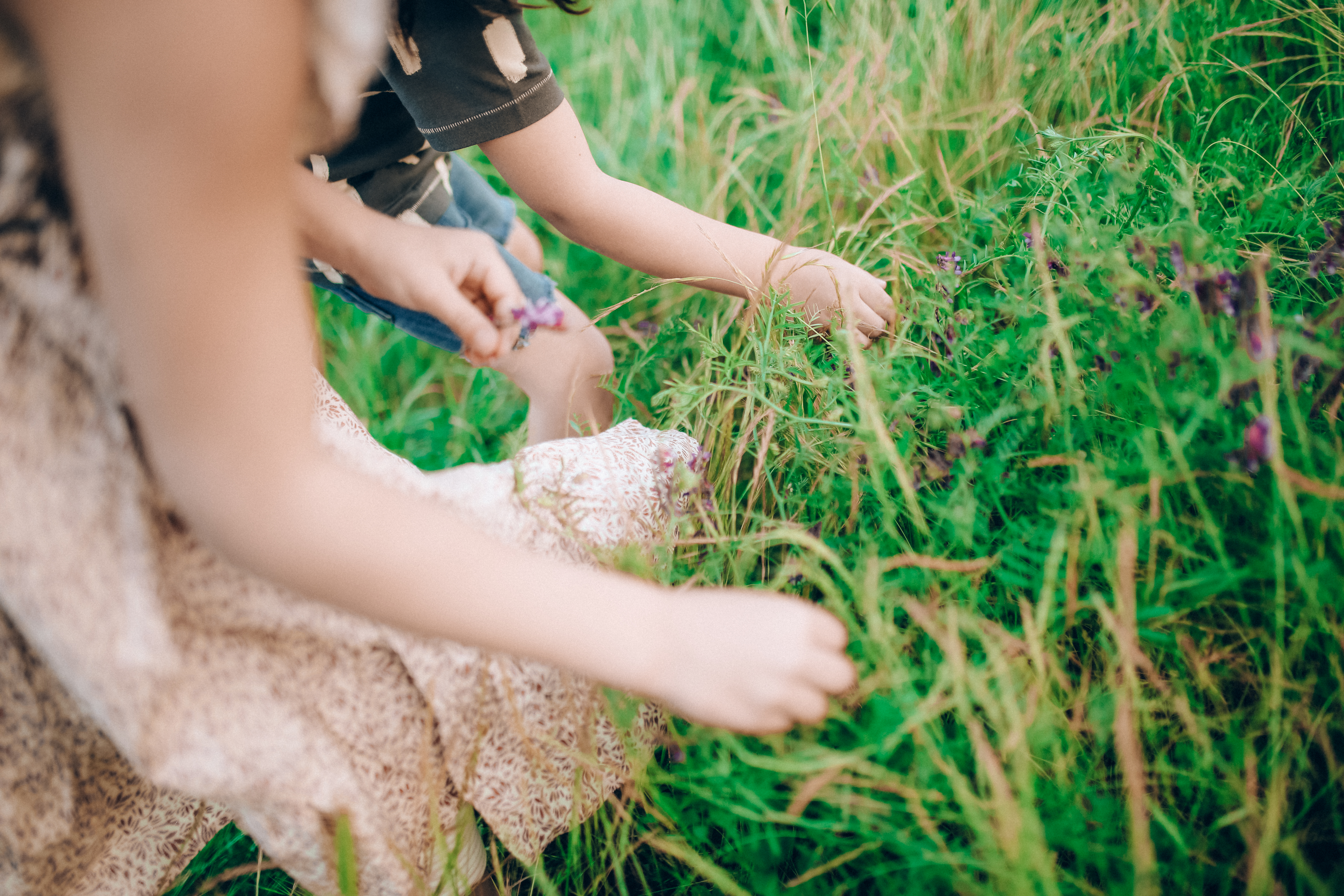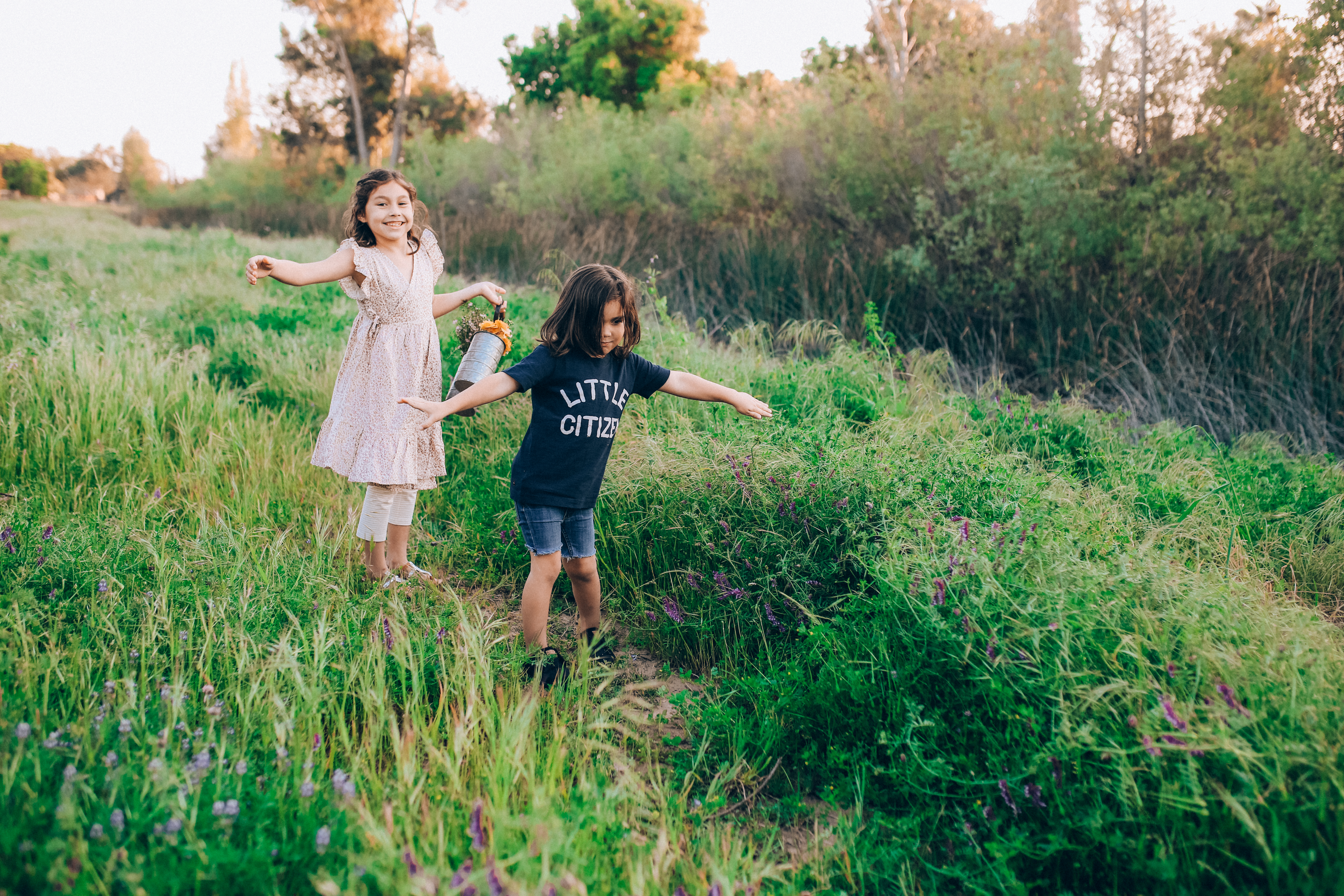 Tea clothing reminds me of how much goodness there is in this world and to not give up hope. When I look back on these memories of my children running, playing and wandering in this world so innocently, I get to reflect on "this" moment and how it felt. The view is breathtaking, knowing that with unity we can come together to encourage good in the world feels incredible.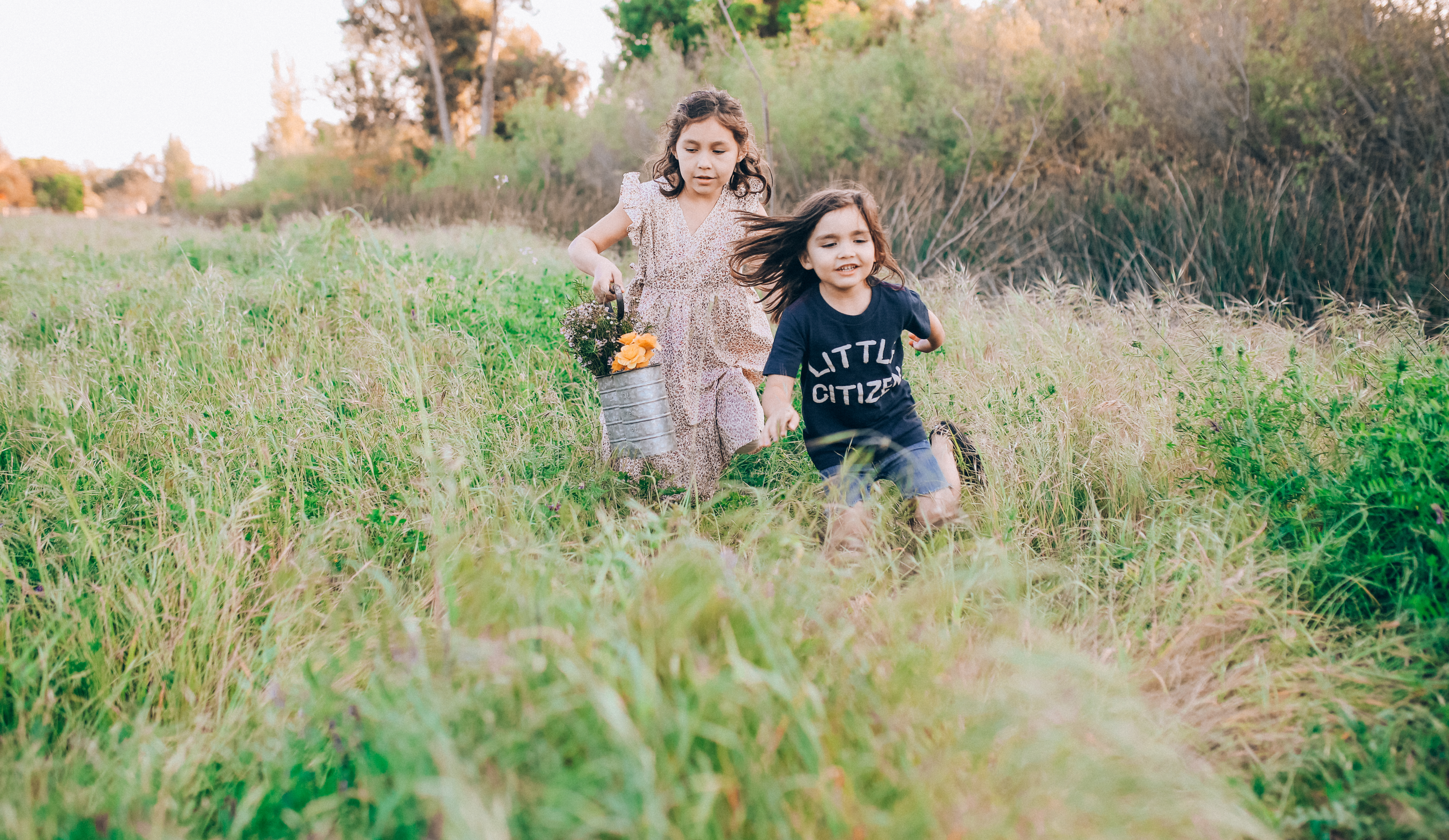 I hope that when you look at these moments you feel what I feel, a connection that we all have with this world, wherever you may be, that we as individual's carry the same awareness, sensitivity and compassion. We are capable of much more than we think at times, we all have so much in common.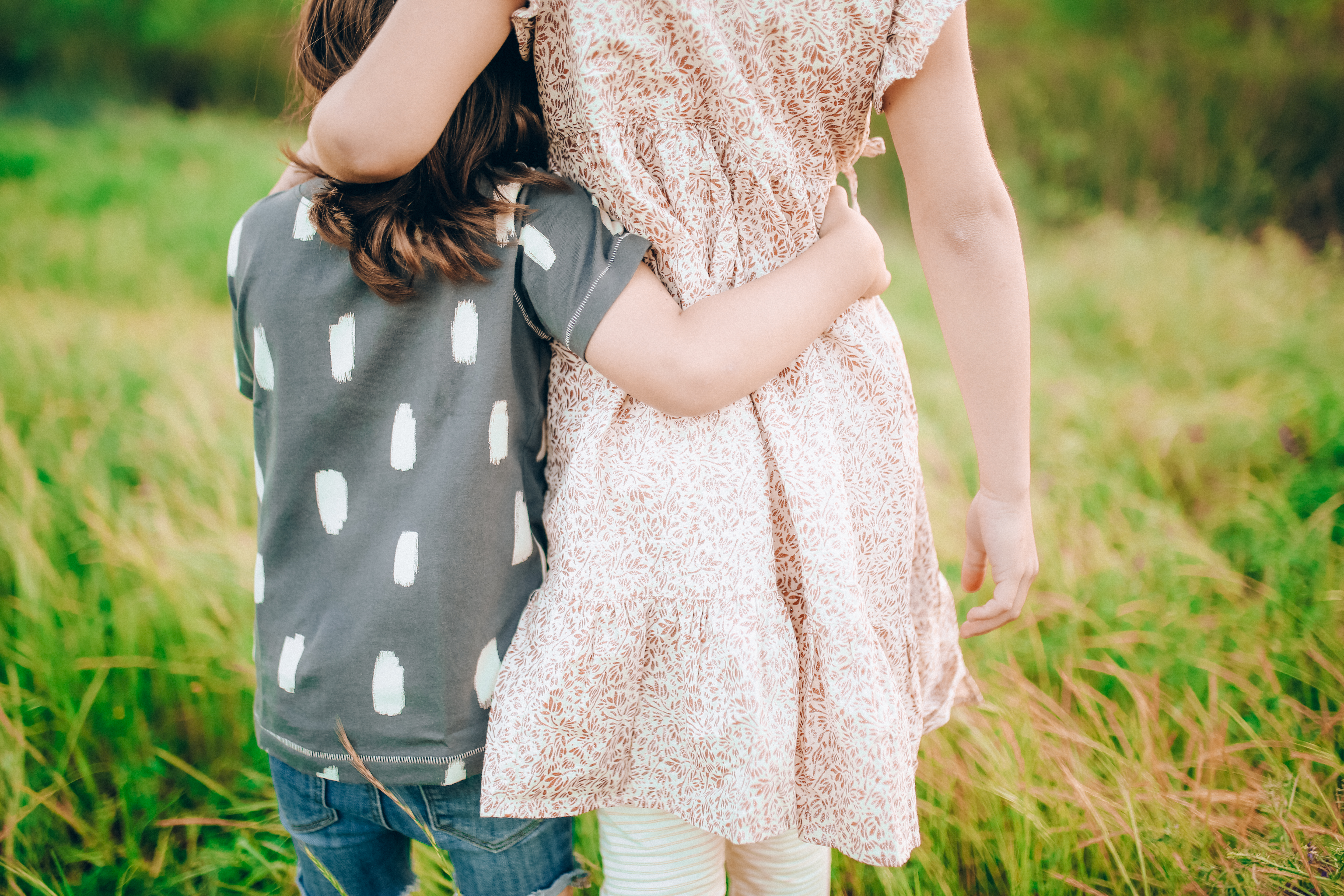 I am so excited to give away a $50 Tea Gift Certificate to one of our readers. We also are offering a 20% off code you may use on your next Tea Purchase, good for all week! Please use code RAISINGWILD20
We love connecting with likeminded humans. Feel free to message me and let us know what you think.
A Tea Ambassador is adventurous and exuberant. A traveler at heart. Full of wonder at the beauty of the world around them. She shares our passion for modern design and gorgeous, globally-inspired prints and patterns. She's passionate, too, about showing kids that other cultures have beauty that deserves to be celebrated. Across the street or across the globe, a Tea Ambassador is always ready to make a new discovery, a new connection, a new friend.
http://www.raising-the-wild.com/wp-content/uploads/2017/05/53-1-of-1.jpg
3840
5760
raising-the-wild
http://www.raising-the-wild.com/wp-content/uploads/2017/05/Untitled.png
raising-the-wild
2017-05-09 16:45:05
2017-05-15 10:22:12
Live, Laugh & Love - Tea Collection Inspires