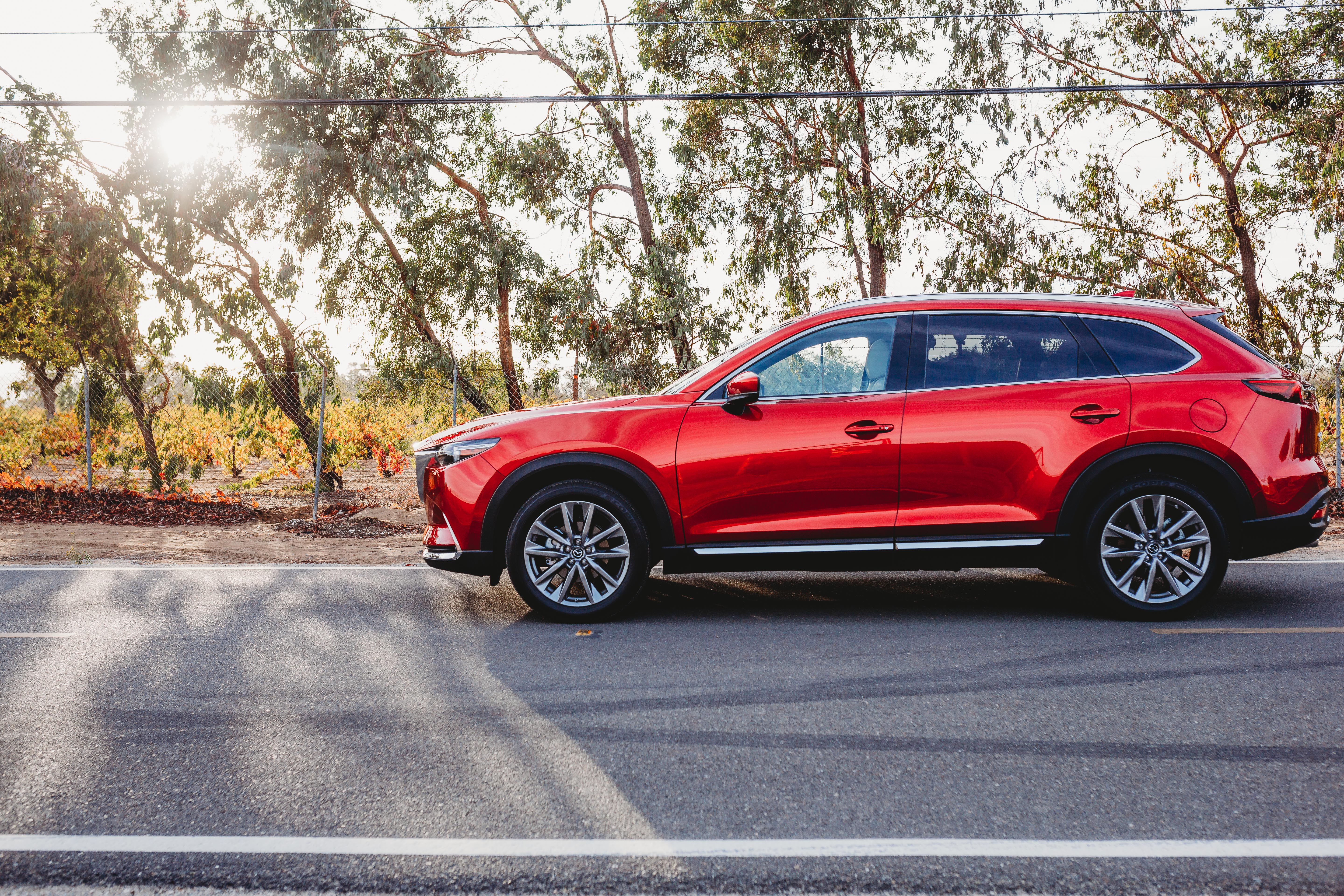 We are sharing one of our favorite family friendly vehicles, the 2018 Mazda CX-9, in the, oh so lovely Soul Red! We have reviewed several family friendly vehicles in the Mazda line and the 2018 CX-9 is by far our favorite!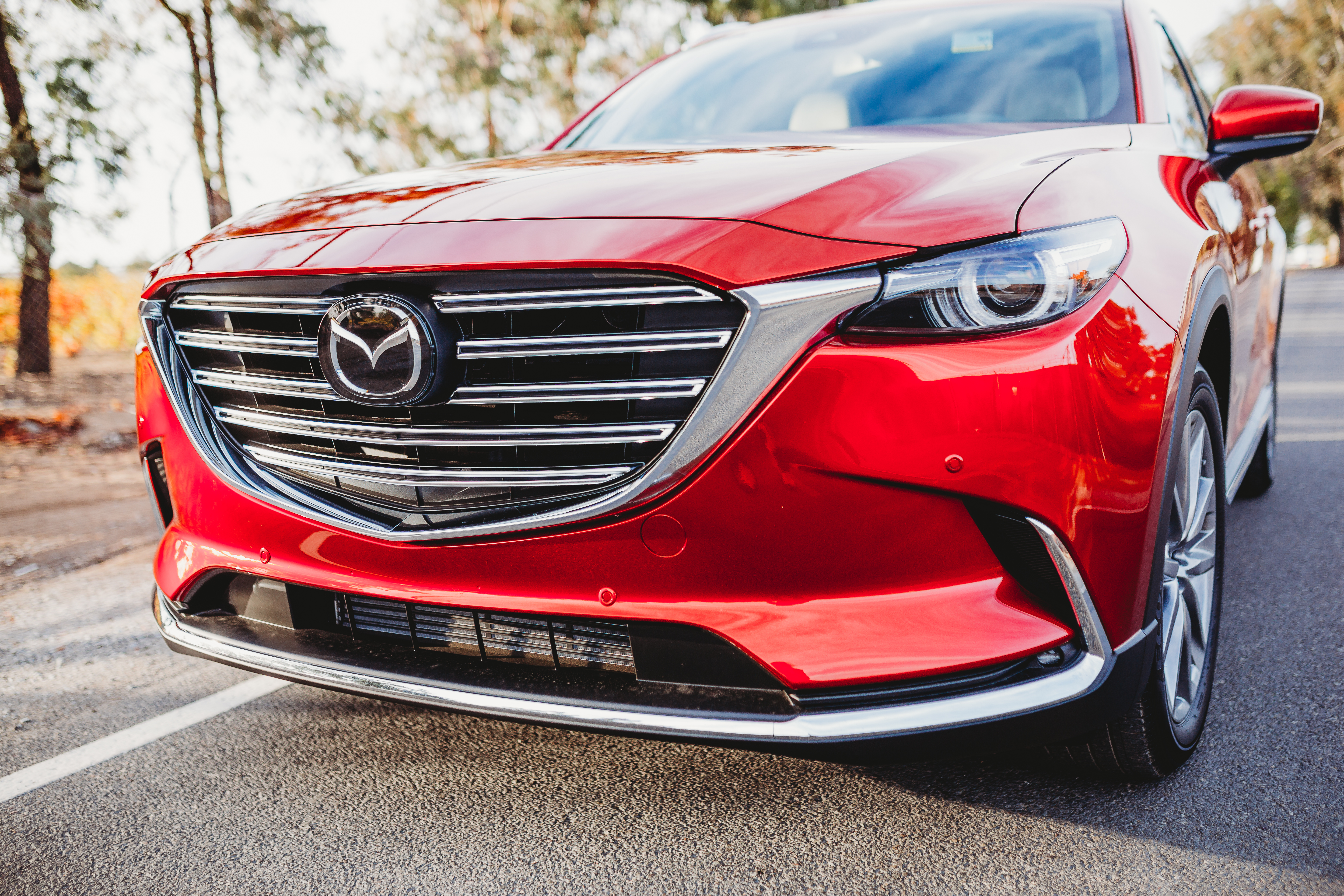 The stunning 2018 CX-9 is a beautiful car, it really is. The silver chrome around the windows and roof, LED lighting around the review mirror and the leather interior, it's just that fancy.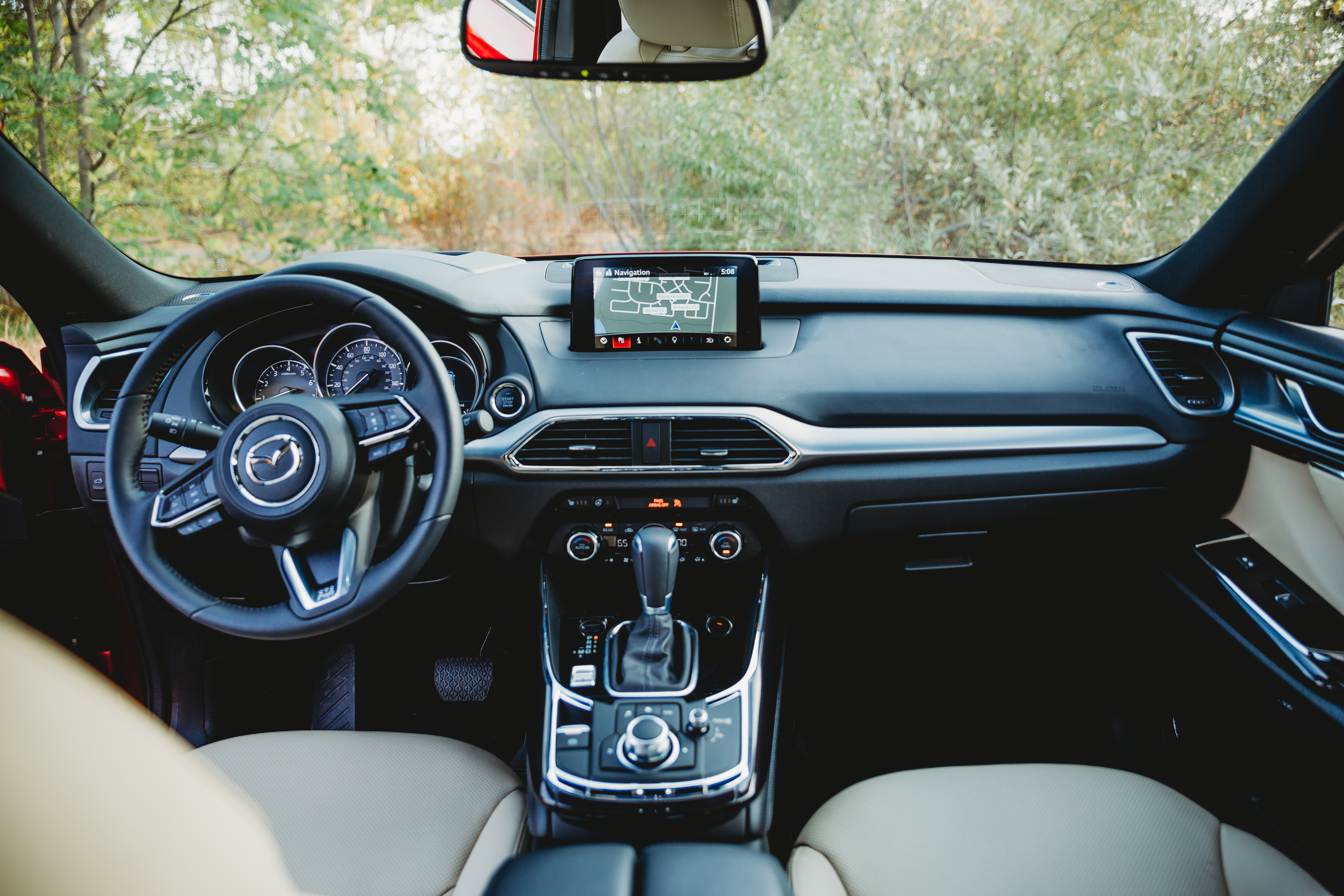 The interior is REAL leather, not leatherette, it's the real deal you guys. It gives the vehicle such a polished luxurious look. The color combination is beautiful. All power seats and they are extremely comfortable. To be honest, the entire design of the CX-9 makes you feel like you are in a very high end vehicle.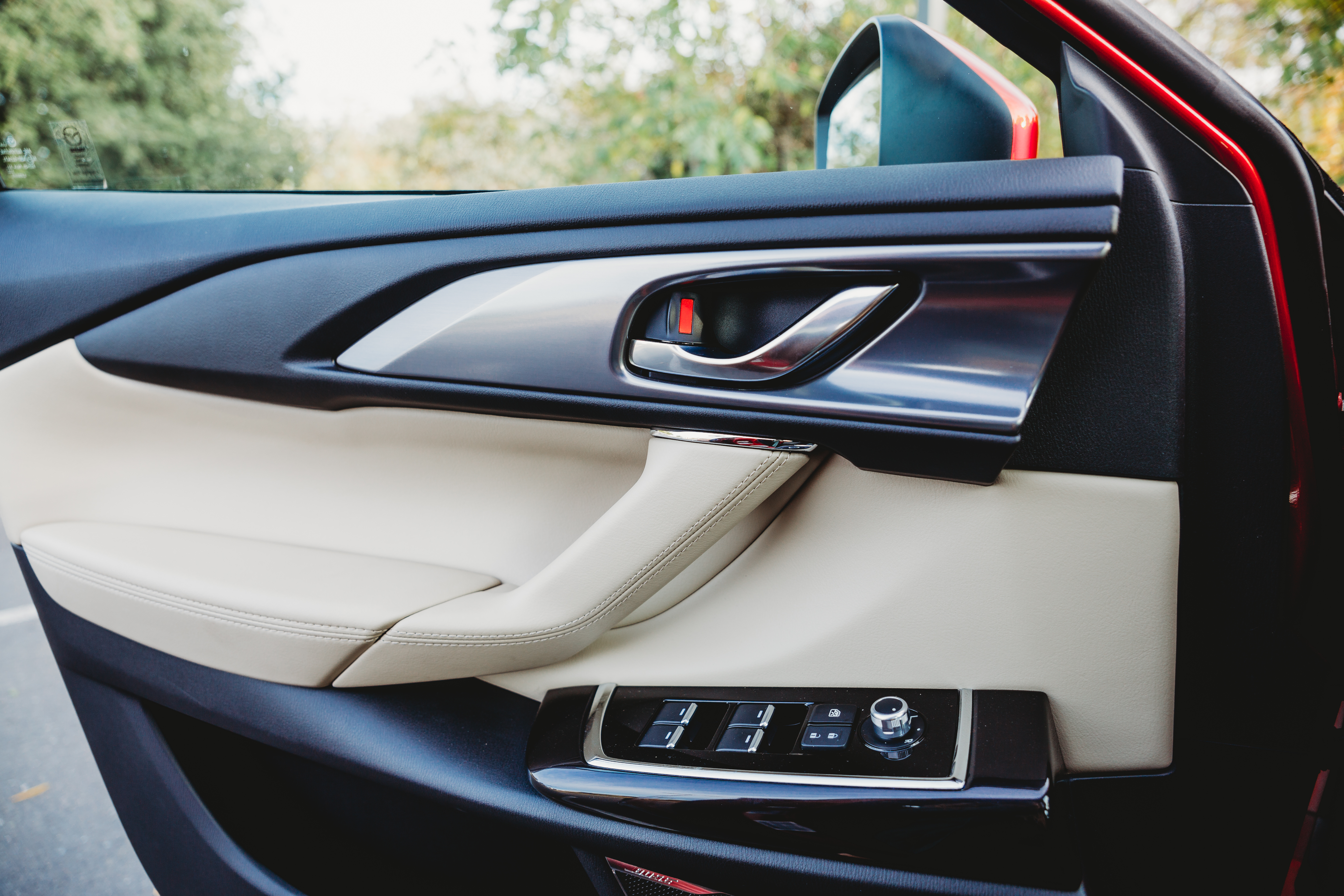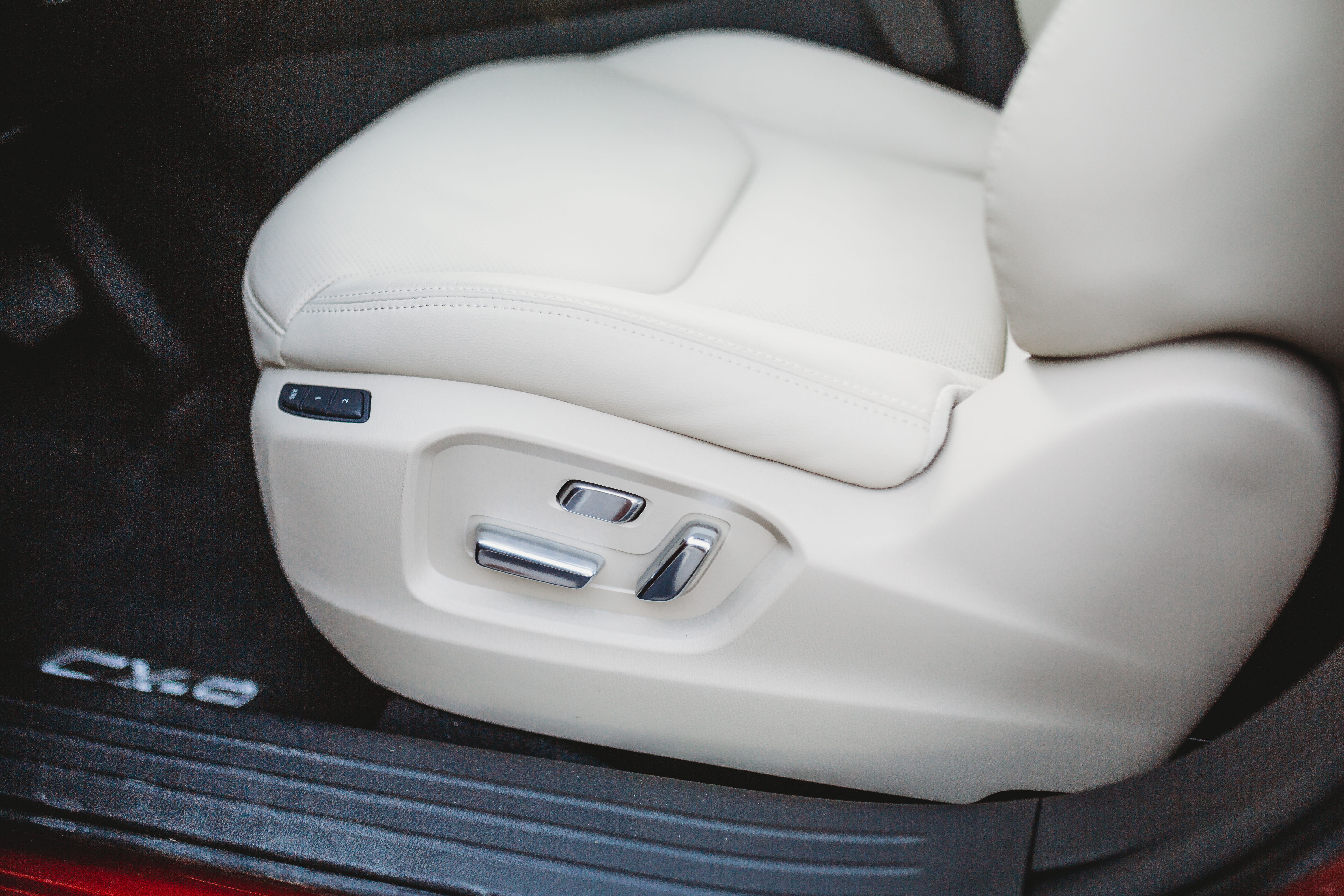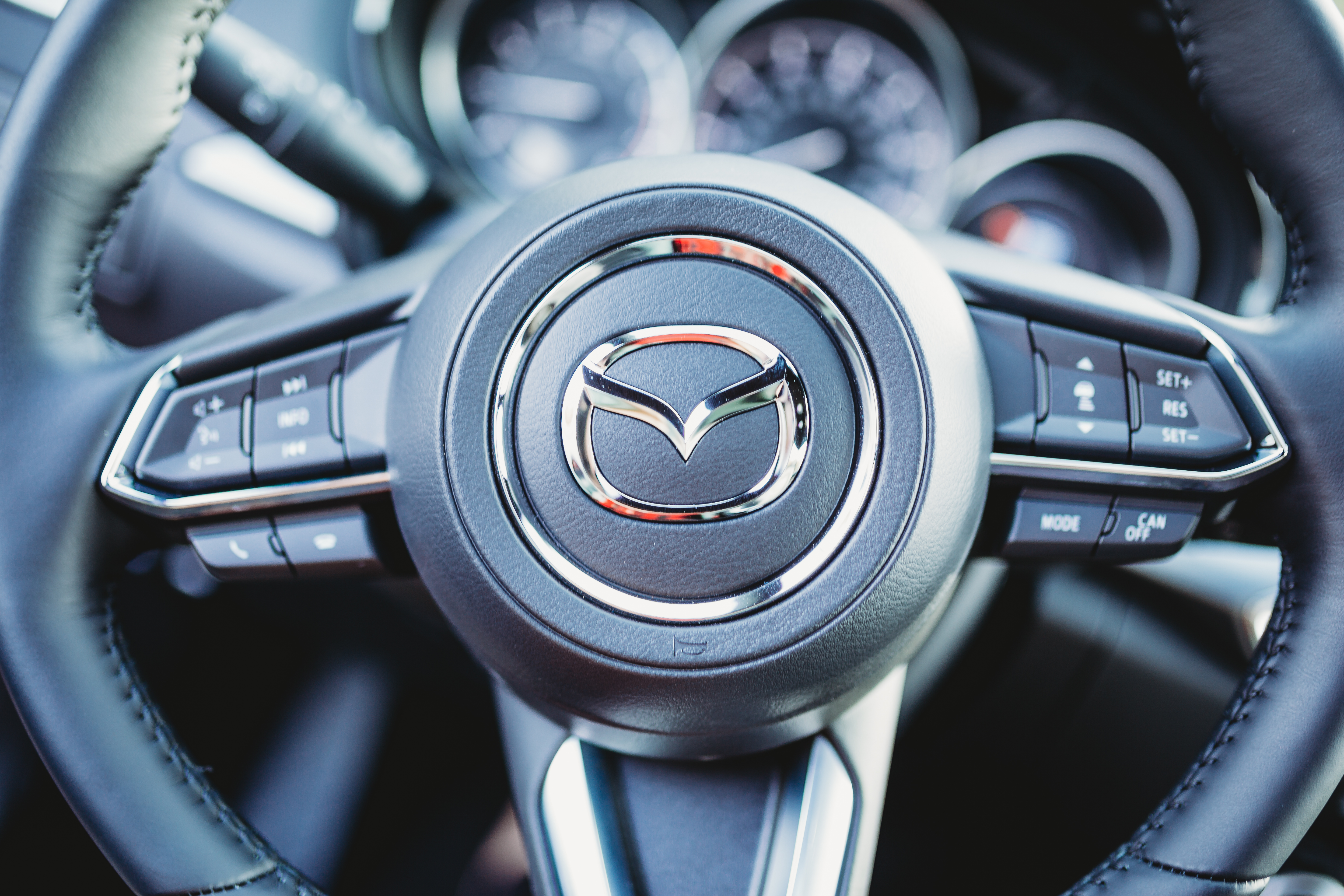 Tilt and telescoping steering wheel is always an appreciate feature in my opinion being a shorter person. Mazda always jazzes things and adds that extra bit of detail that really reflects in the overall look and quality. Steering wheel is heated and offers the ergonomic design.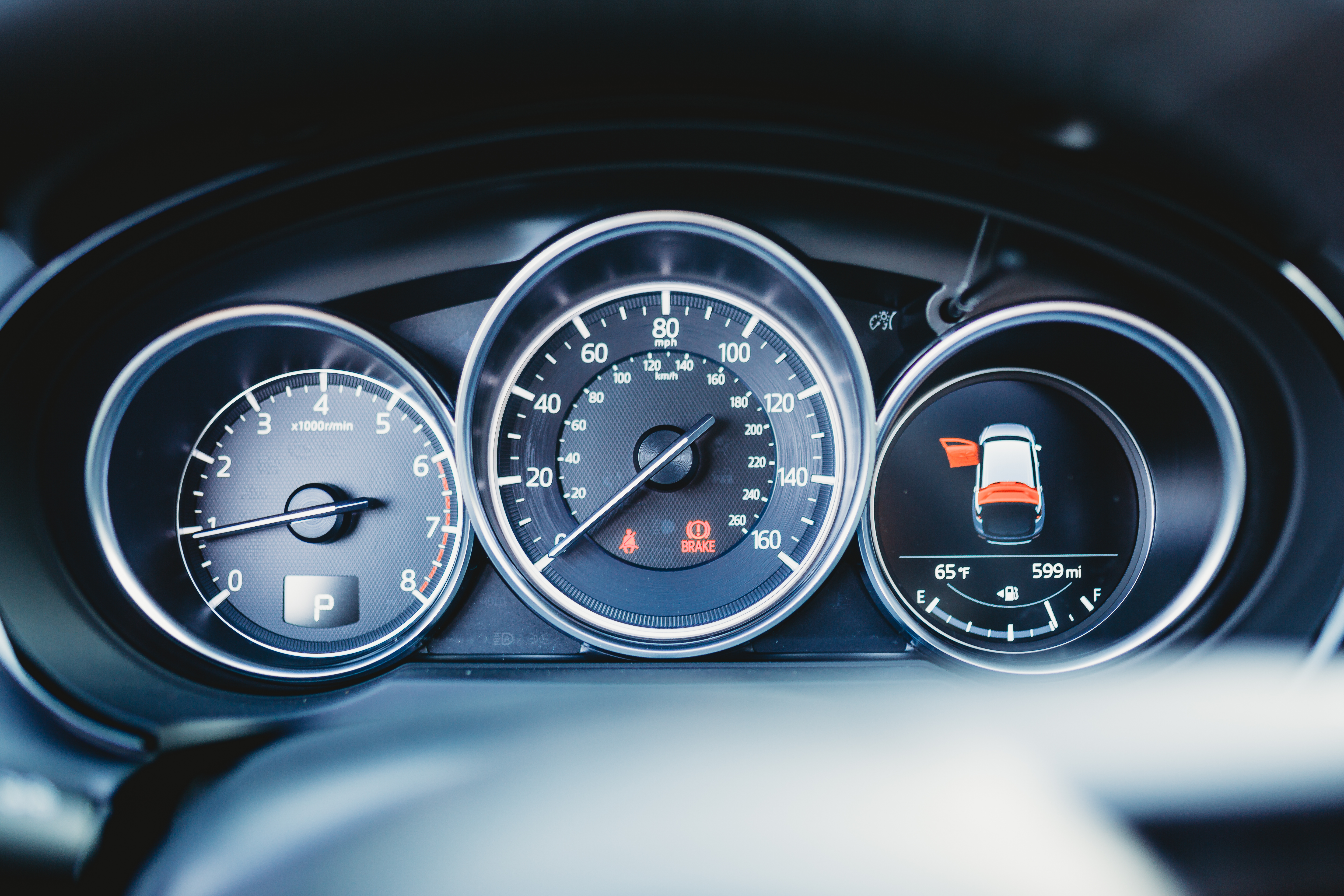 The vehicle gets 28MPG on the highway and 22MPG in the city, and I found this to be pretty true when we tested if for a week. It's also all wheel drive which is the only way I would go when purchasing an SUV. When purchasing a family friendly vehicle you want something that you can travel in and not have to worry about. We visit the snow often and take many family trips, so this is a must.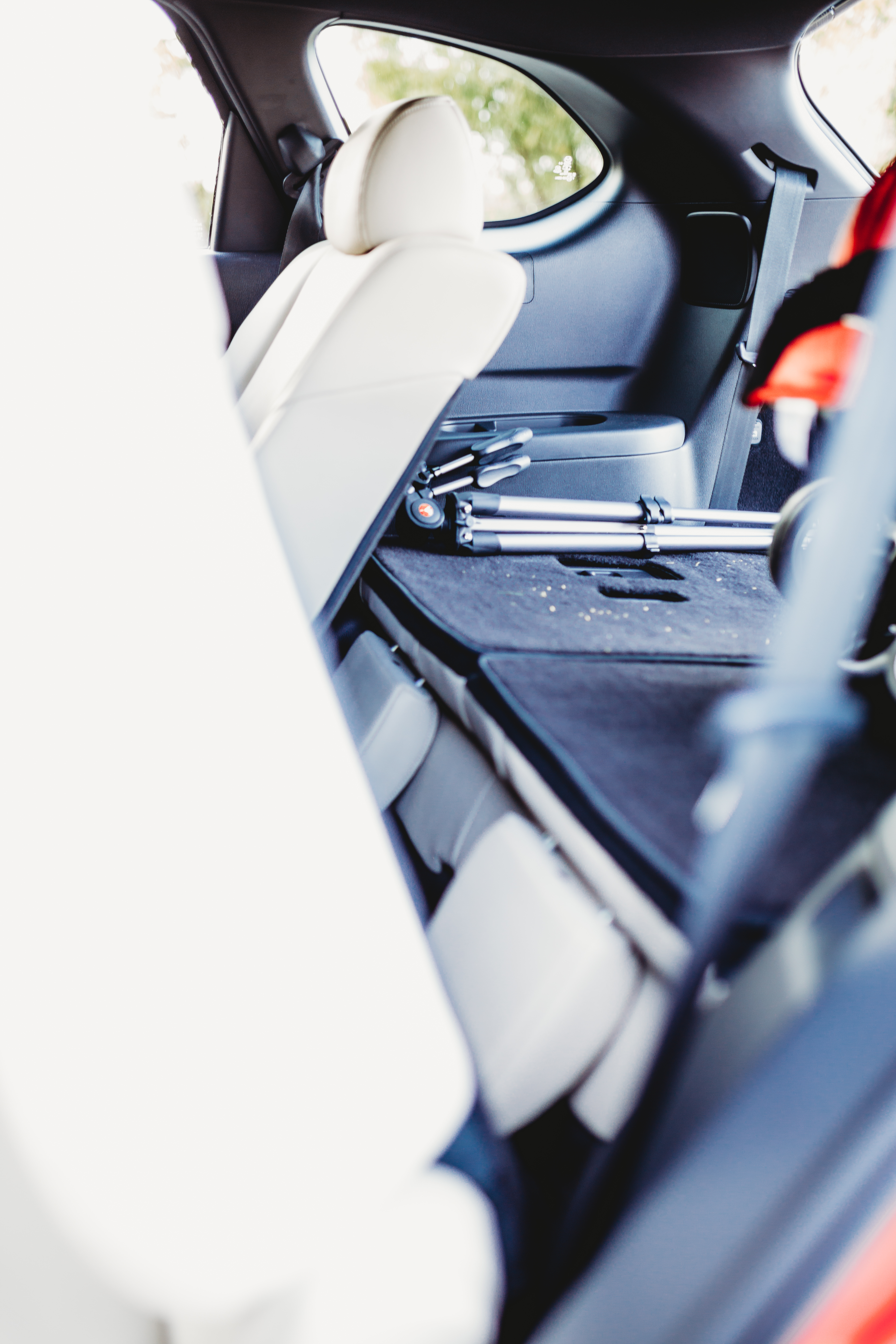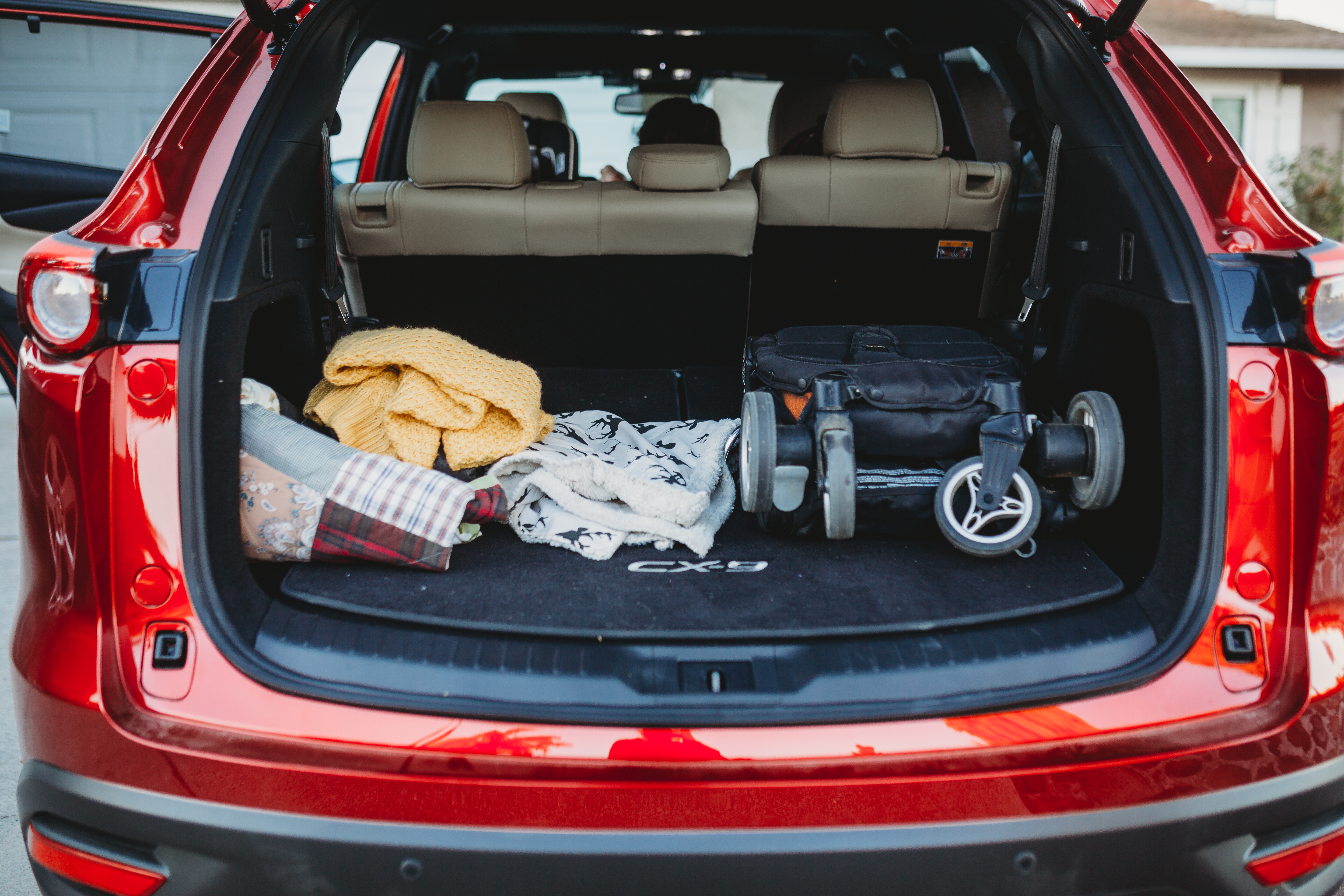 The trunk is very roomy and the back seats have a 40/60 split with the third row seating. We really wouldn't use the third row unless we had another person with us, so having the extra trunk space for us was very helpful.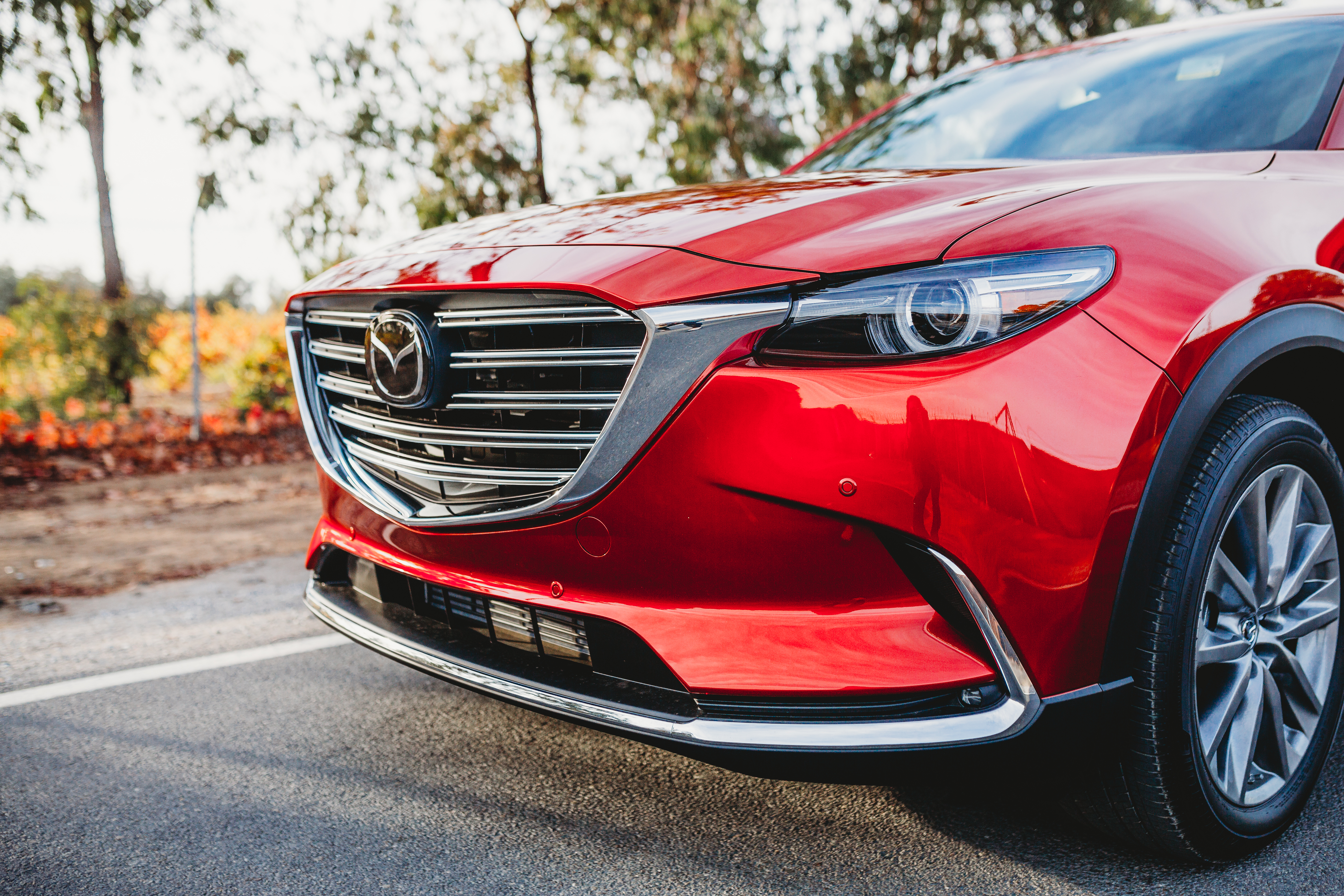 One of our favorite safety feature is the sensors on the front of the vehicle. It's hard to notice, but that small circle you see above next to my shadow is in fact one of the sensors. As you approach an object, the car will notify you that you are getting close, which is great for those short people like me that already have a hard time gauging distance when parking.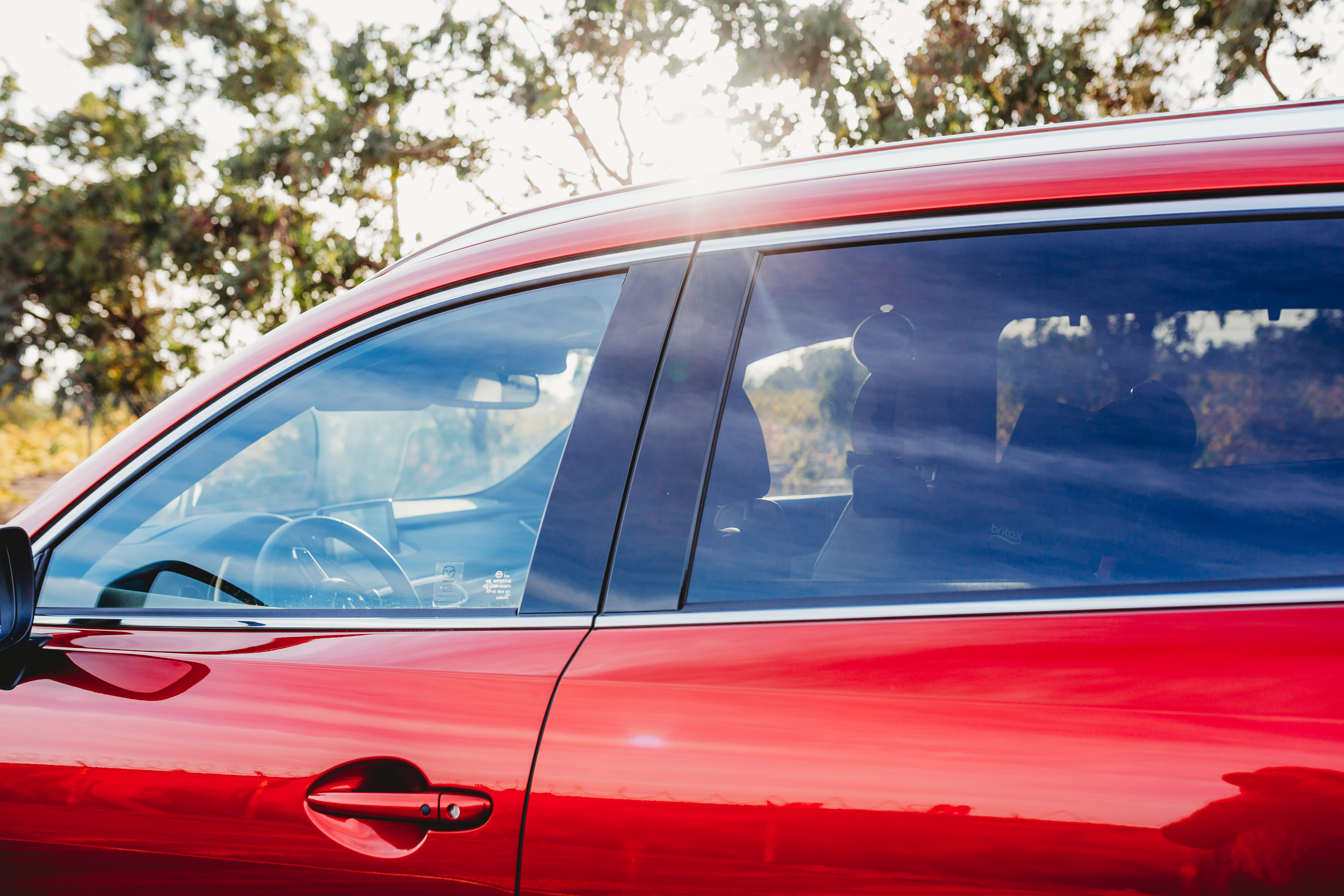 I also liked the placement of the rearview mirror, which offers more visibility out the window. These also have blind spot monitoring which is always appreciated. As parents we tend to naturally deal with many distractions while having a car full of kiddos. I am always nervous when merging lanes, on the off chance that I will not see a car in my blind spot. This really eases that worry and I wish all cars came equipped with this feature.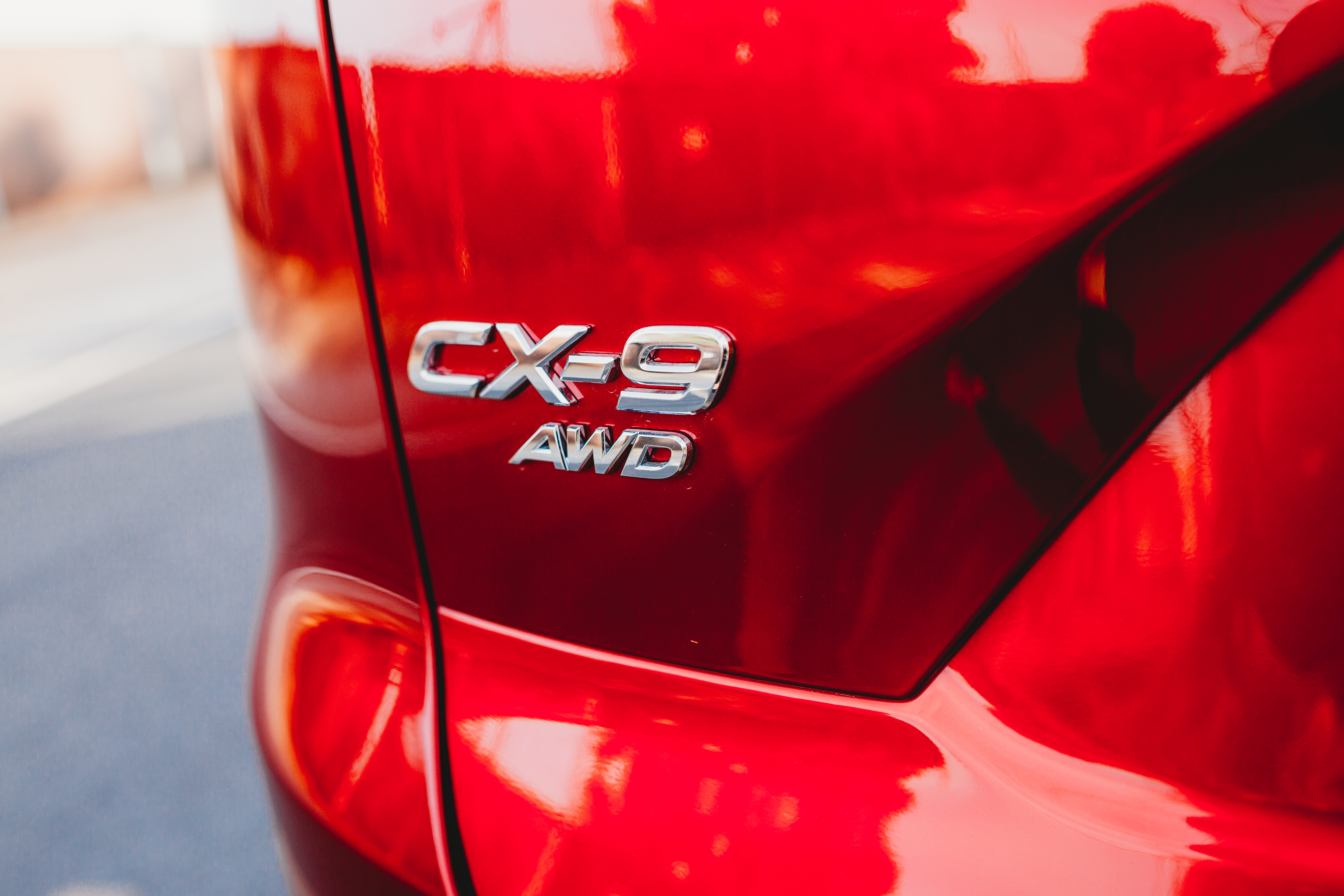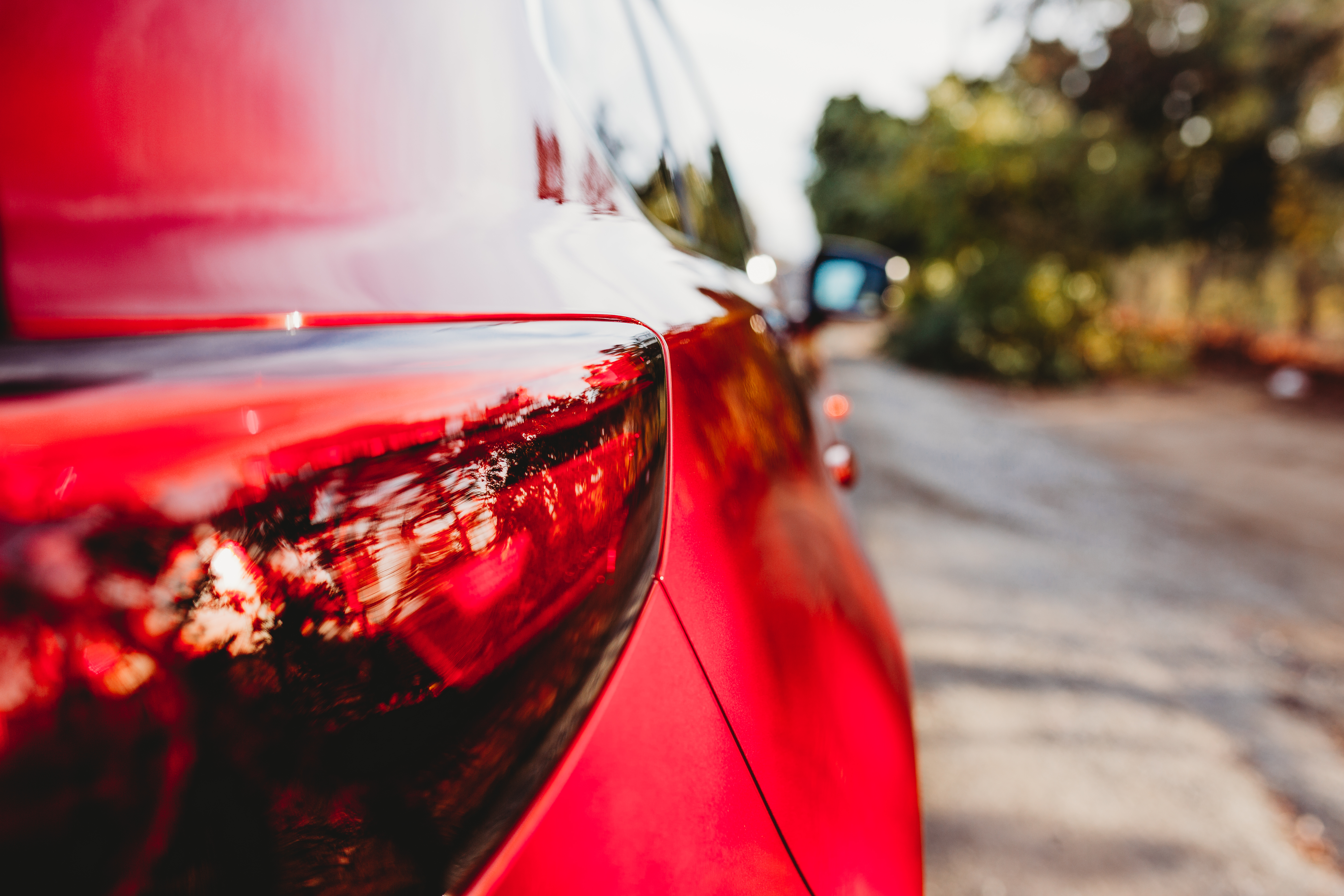 Wrap around LED taillights are great for driving at night, seriously looks so sporty!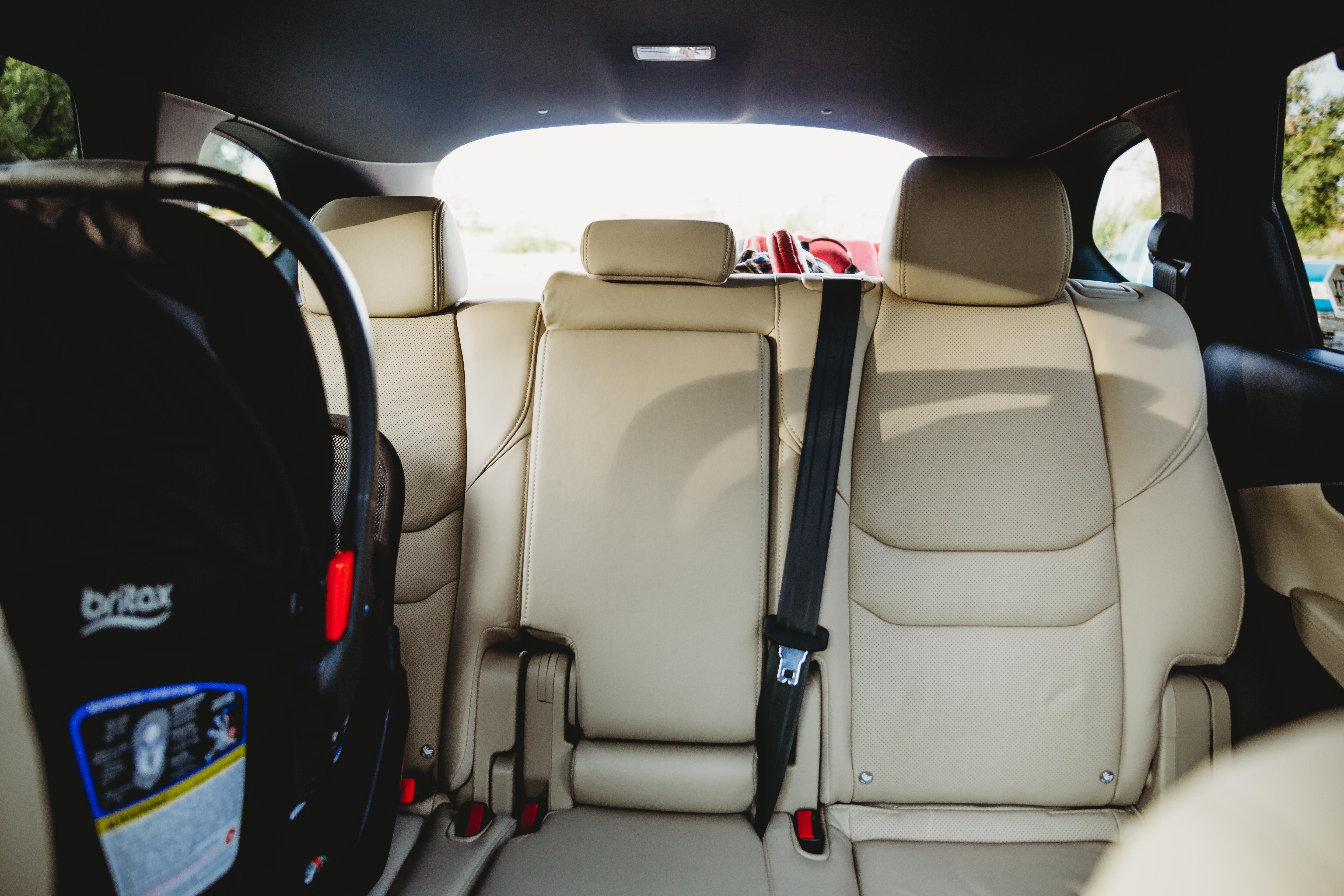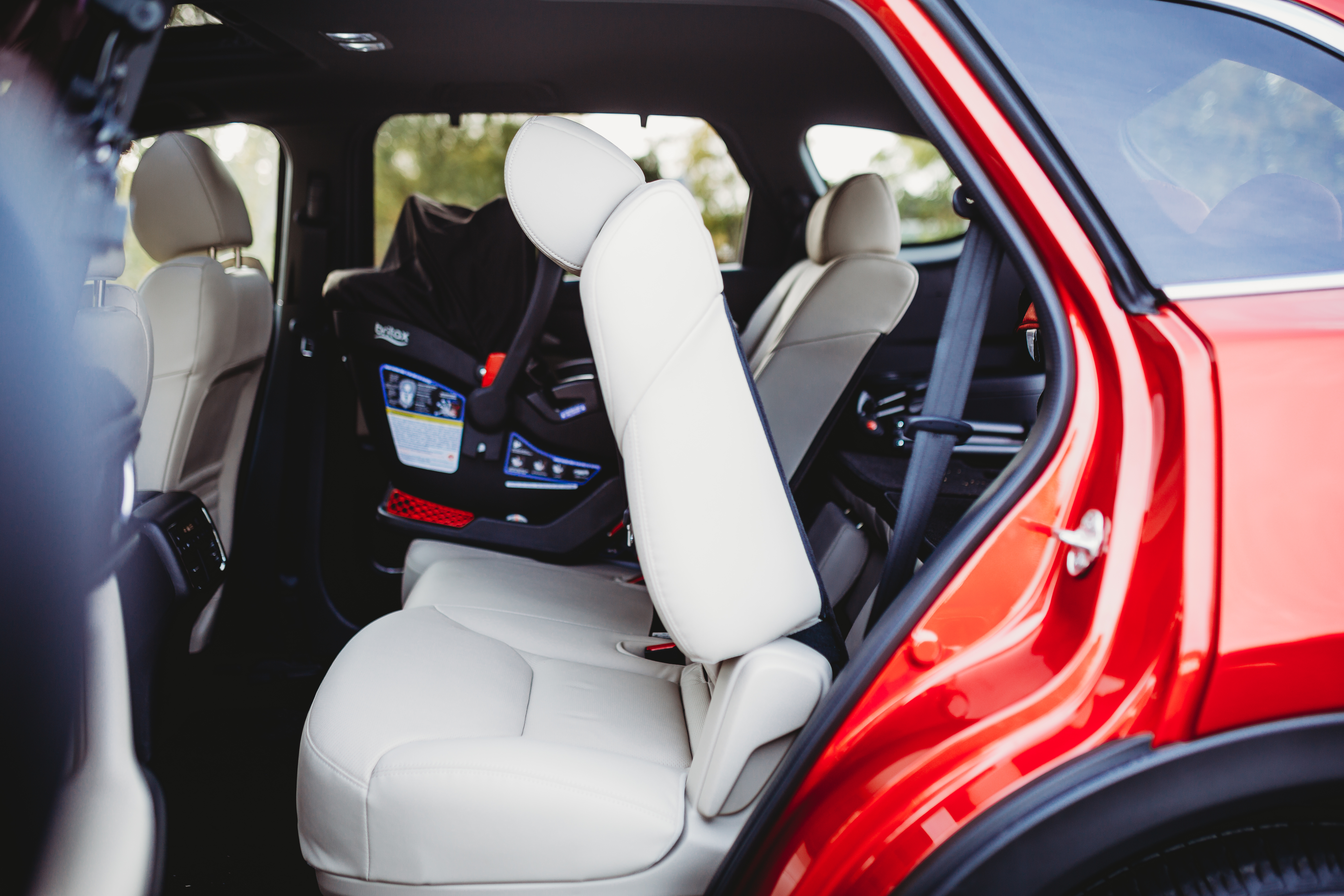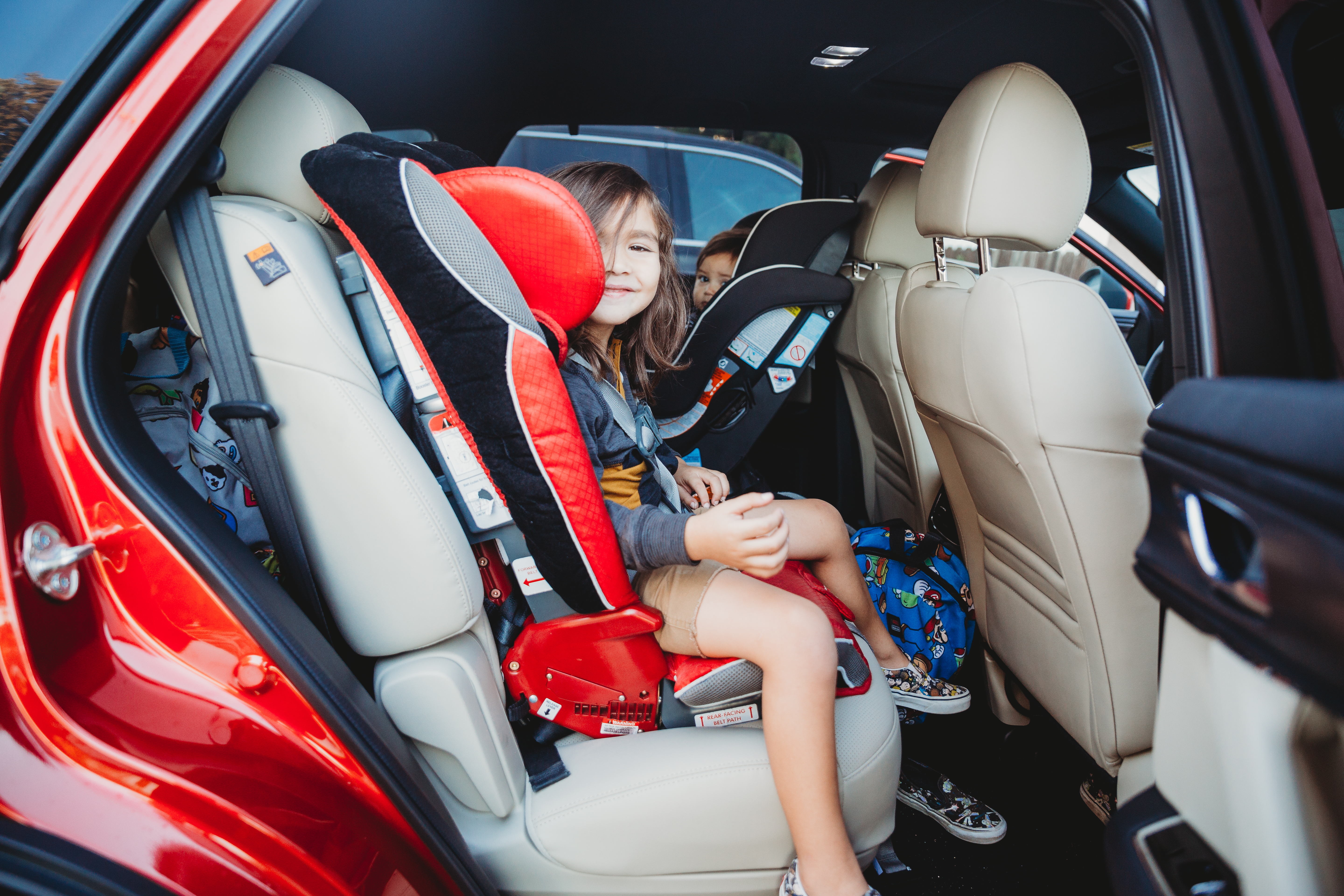 The 2nd row seating gives you a ton of space, especially if the 3rd row if folded down. The seats also recline, which is pretty awesome. Just pull that lever you see on the side and you can recline the seats as well for an even more comfortable ride. My children are the main riders in the back seat, but even myself at 5'1 had more than enough room and did not feel over crowded.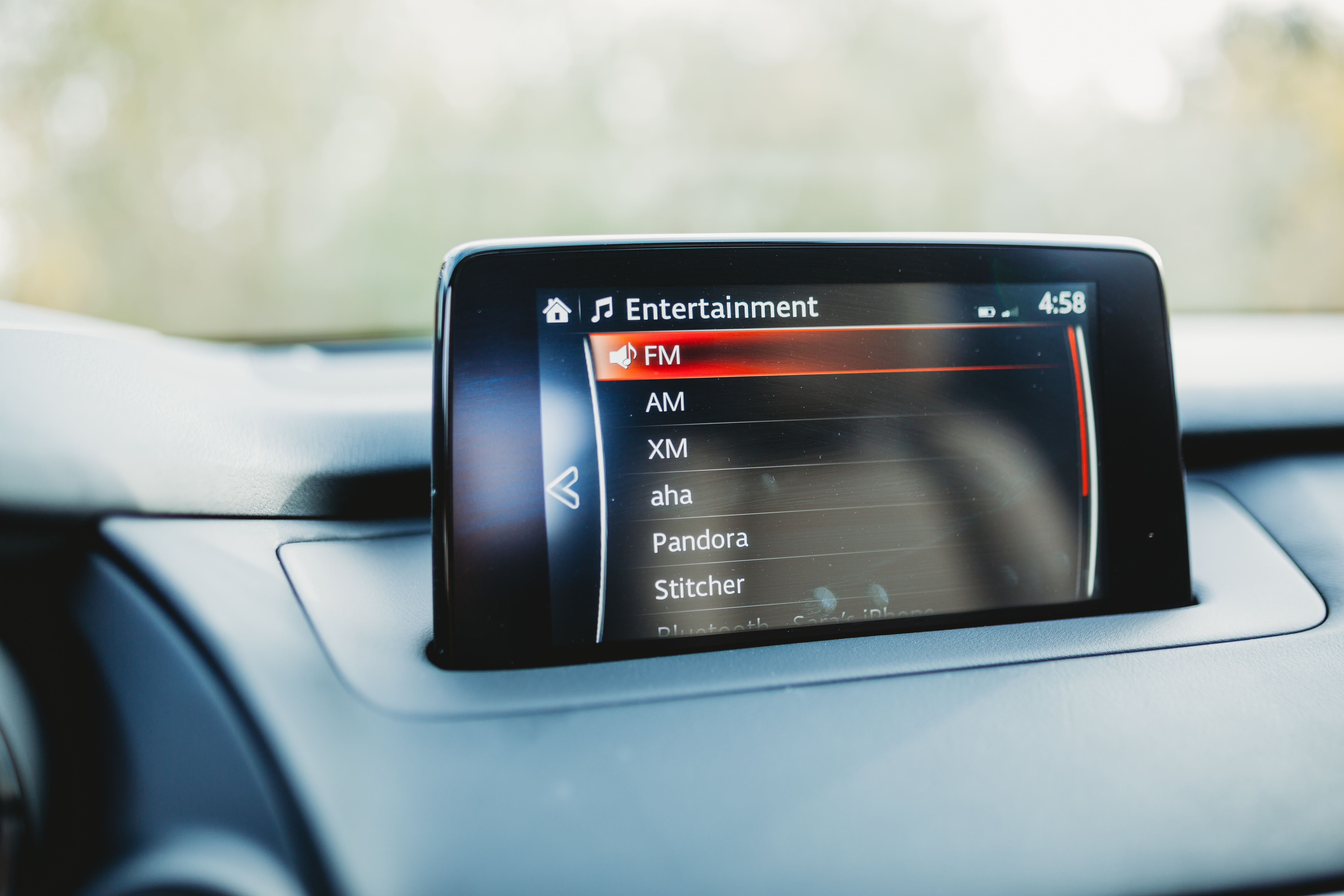 The 8inch screen offers back up camera, Mazda Connect has the navigation settings, communication and phone settings. The commander switch is perfect for controlling the navigation, music or phone settings while driving. It does not have Apple Car Play (bummer) but that honestly isn't a deal breaker with everything else Mazda has added.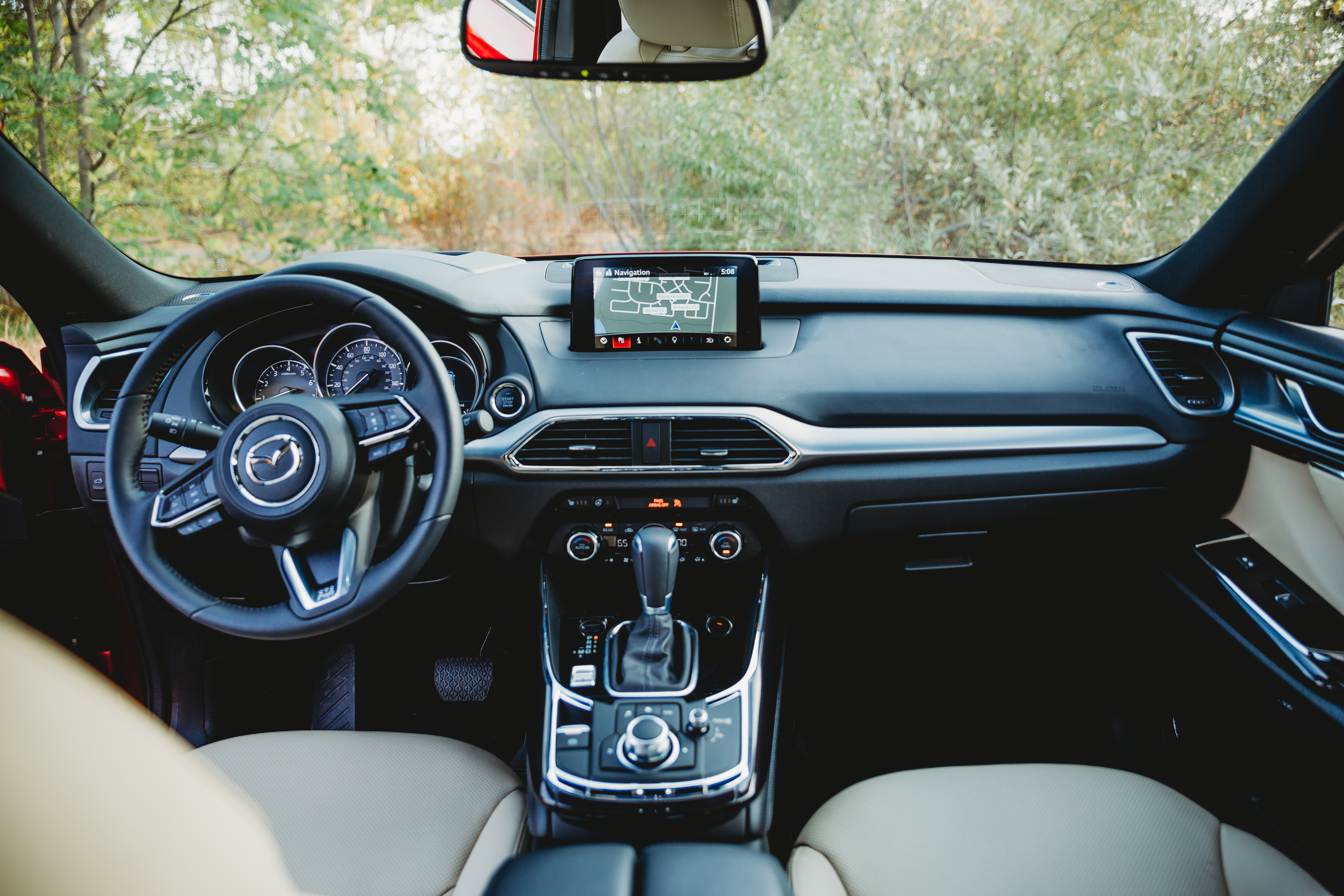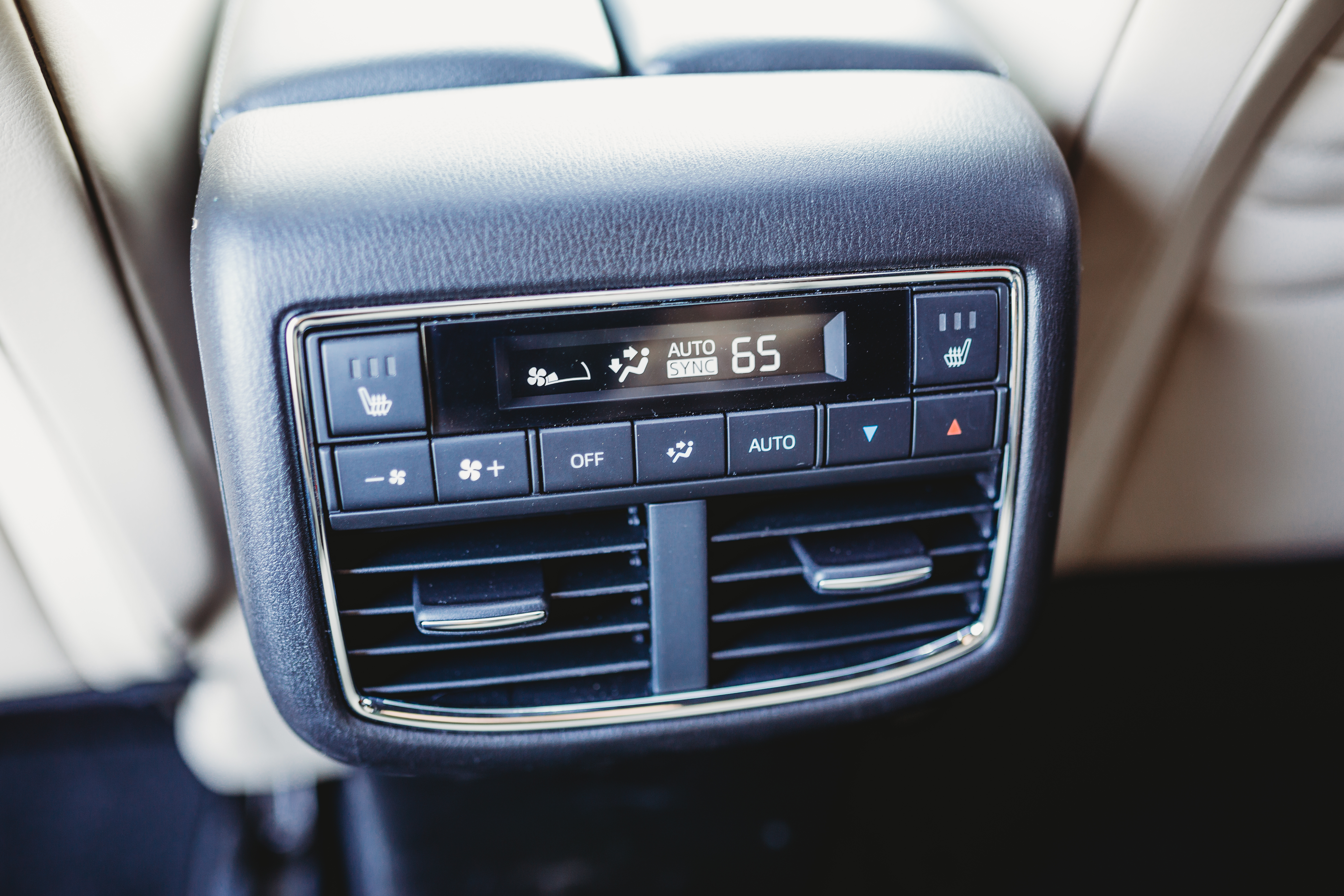 Climate control does an amazing job of controlling the temperature in the front and rear of the vehicle.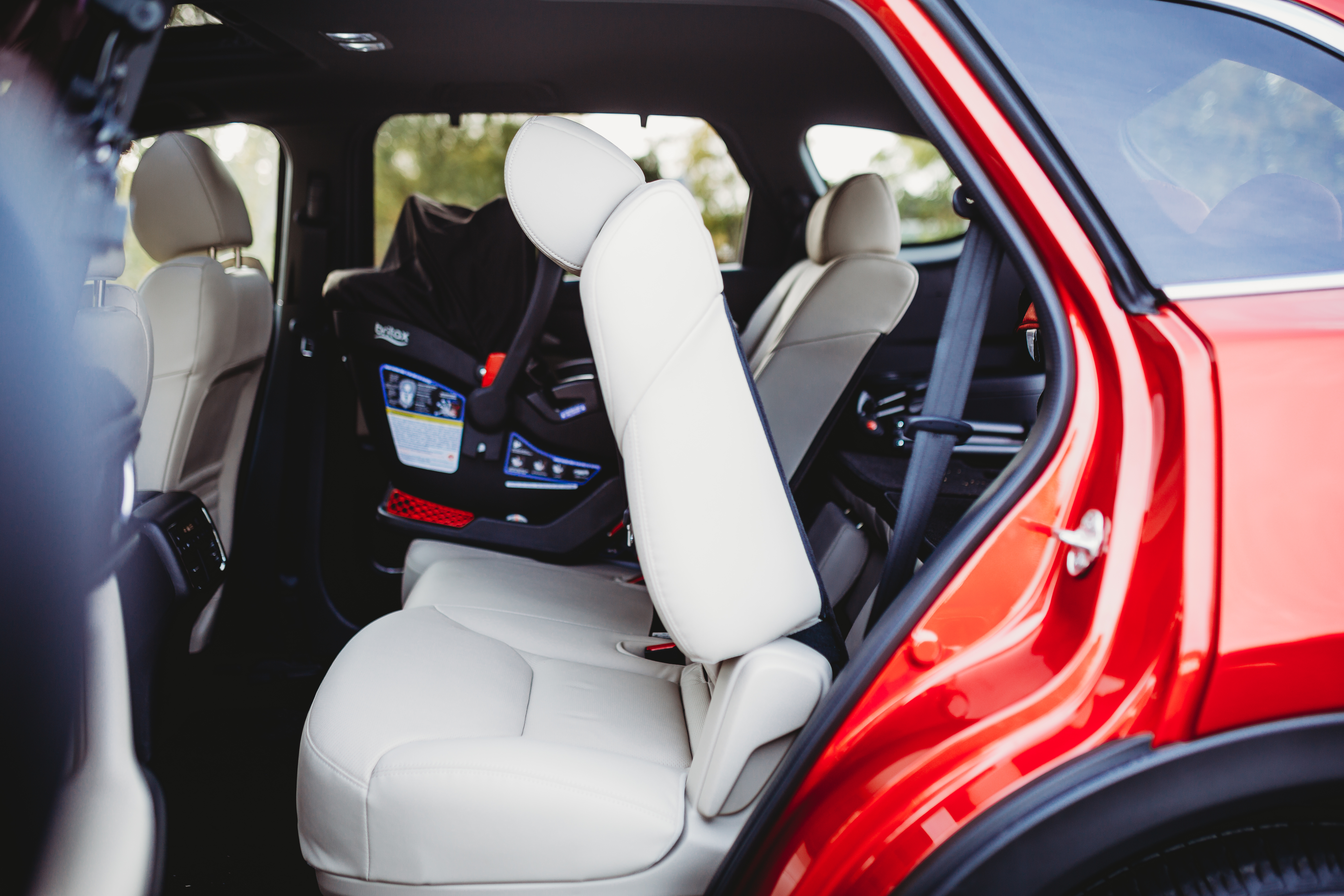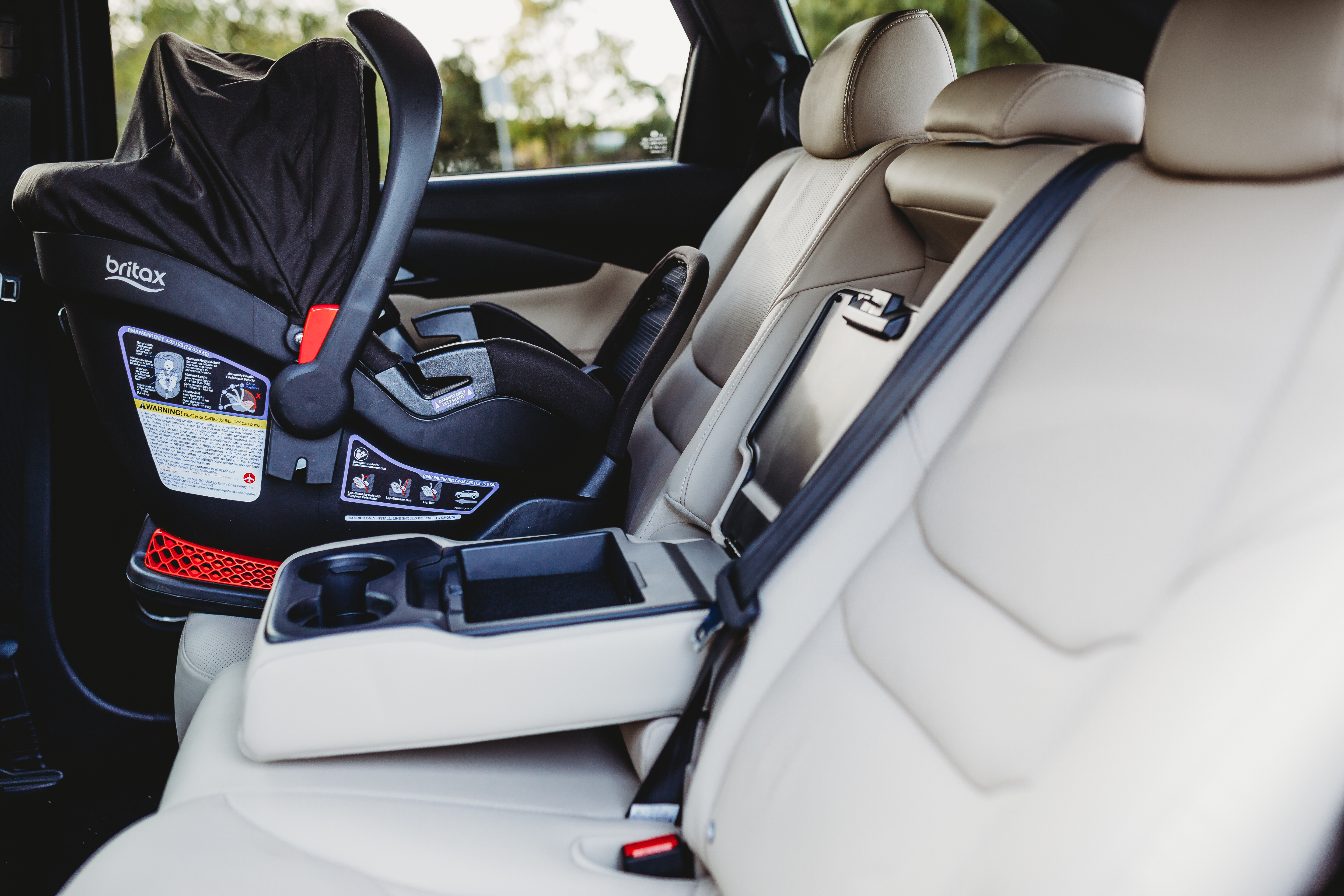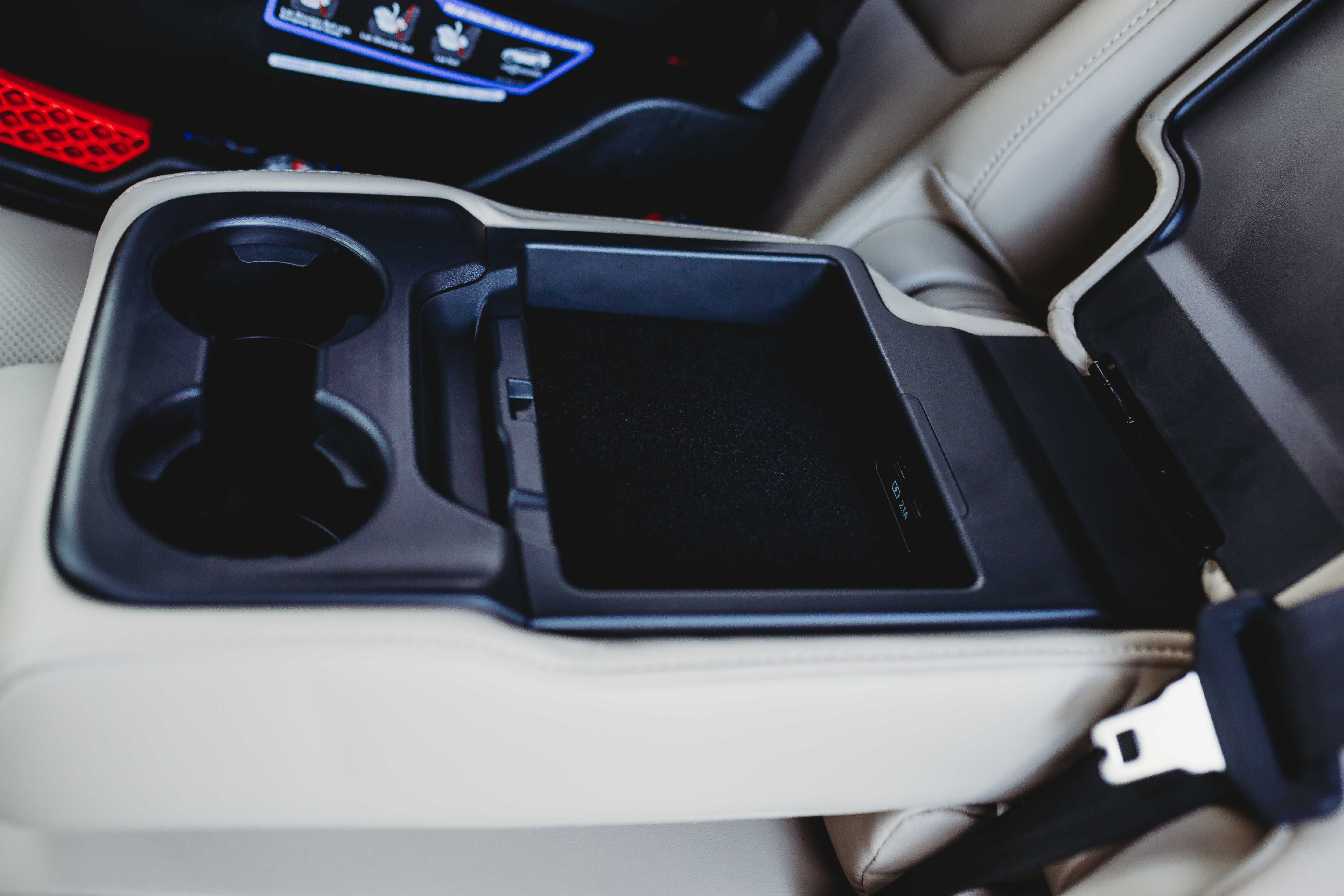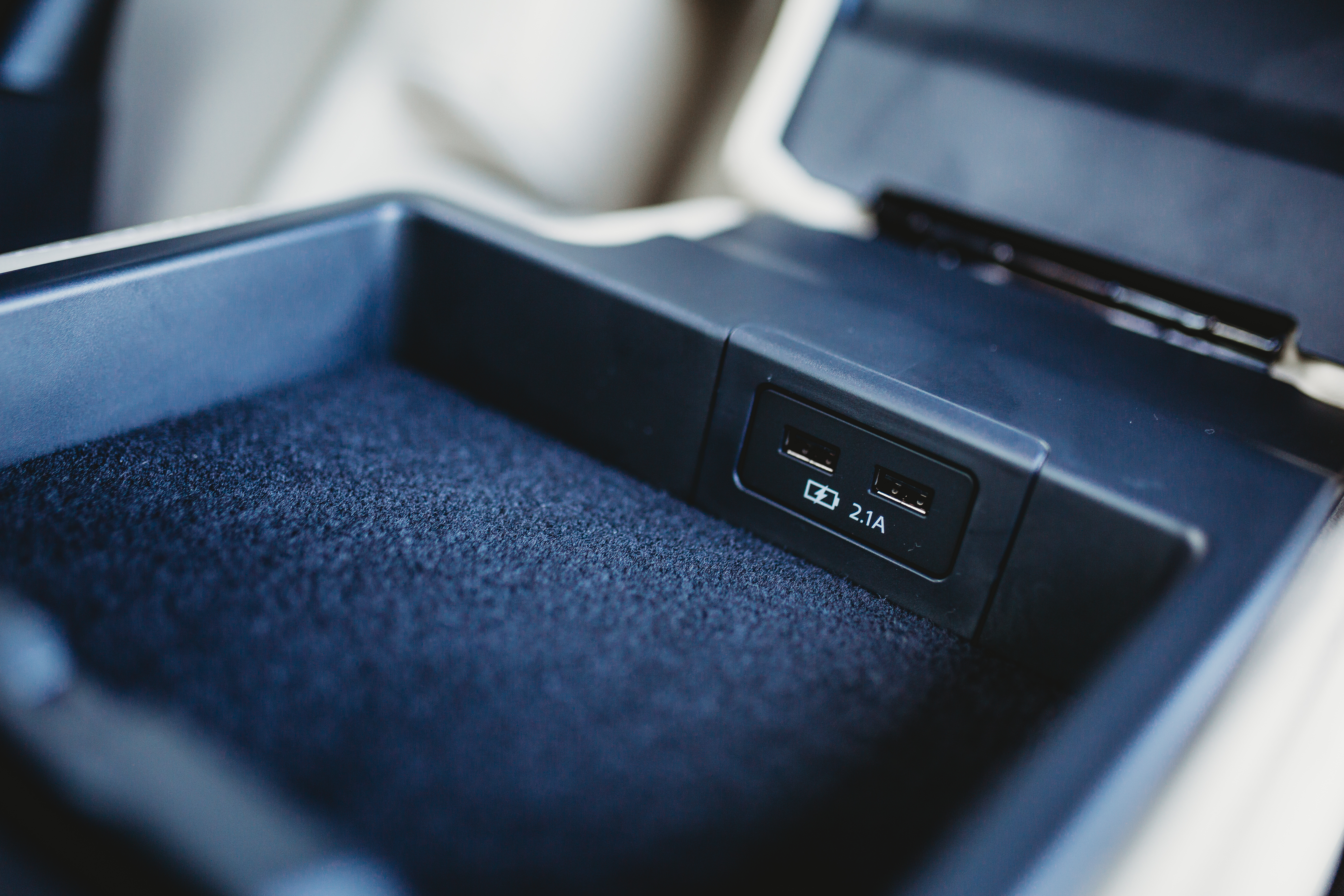 The Rear air vents and heated seats were pretty awesome. The back seats even recline a bit if you need a little more room. The backseat also has the USB ports located under the center arm rest, just as the CX-5 did as well.
I also found it very easy to install my children's car seats as well in the 2018 Mazda CX-9, it literally took seconds, while in some cars I can spend up to 15minutes trying to just get the latches in.
The 3rd row is accessible from the second row by folding the seat down and sliding forward. This is good because it creates a pretty large opening for an adult to climb in the 3rd row if needed. The head rest on the 3rd row also folds all the way down which was pretty awesome. In the 3rd row you won't get a ton of leg room for adults for children would be perfectly fine with more than enough room. The 3rd row doesn't have a switch to turn your light on, so an adult has to turn this on from the front, but you do have cup holders and additional rear speakers as well.
A few things we found that we were not a huge fan of with the 3rd row is that there is no way to access the 3rd row if you have two car seats, one on each passenger side. You are not able to move the seat with a car seat attached, so technically the only way to access the 3rd row in this situation, would be through the trunk area. Don't get me wrong, my children love climbing and I'm sure would not have a problem with this, but that is something you would want to keep in mind.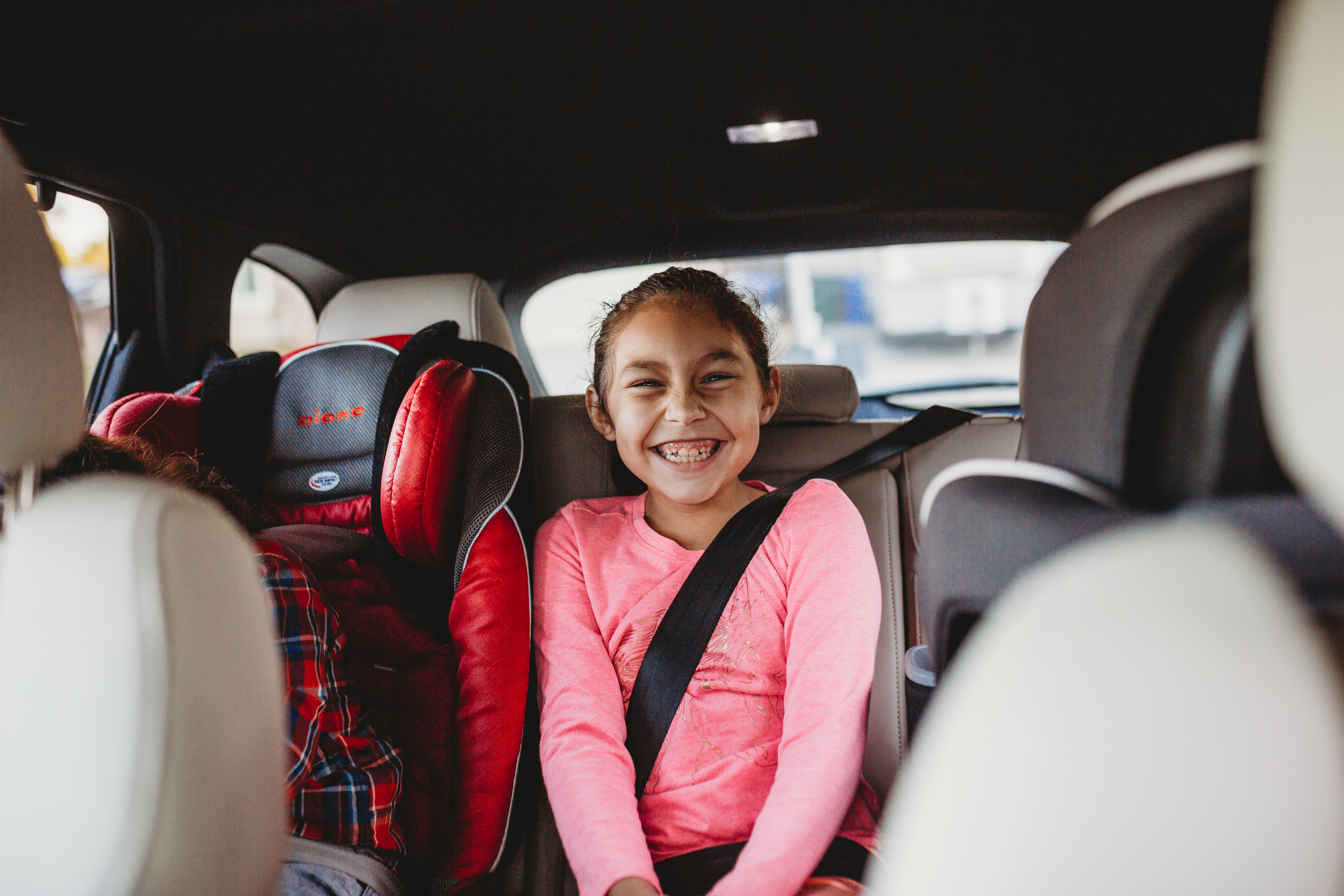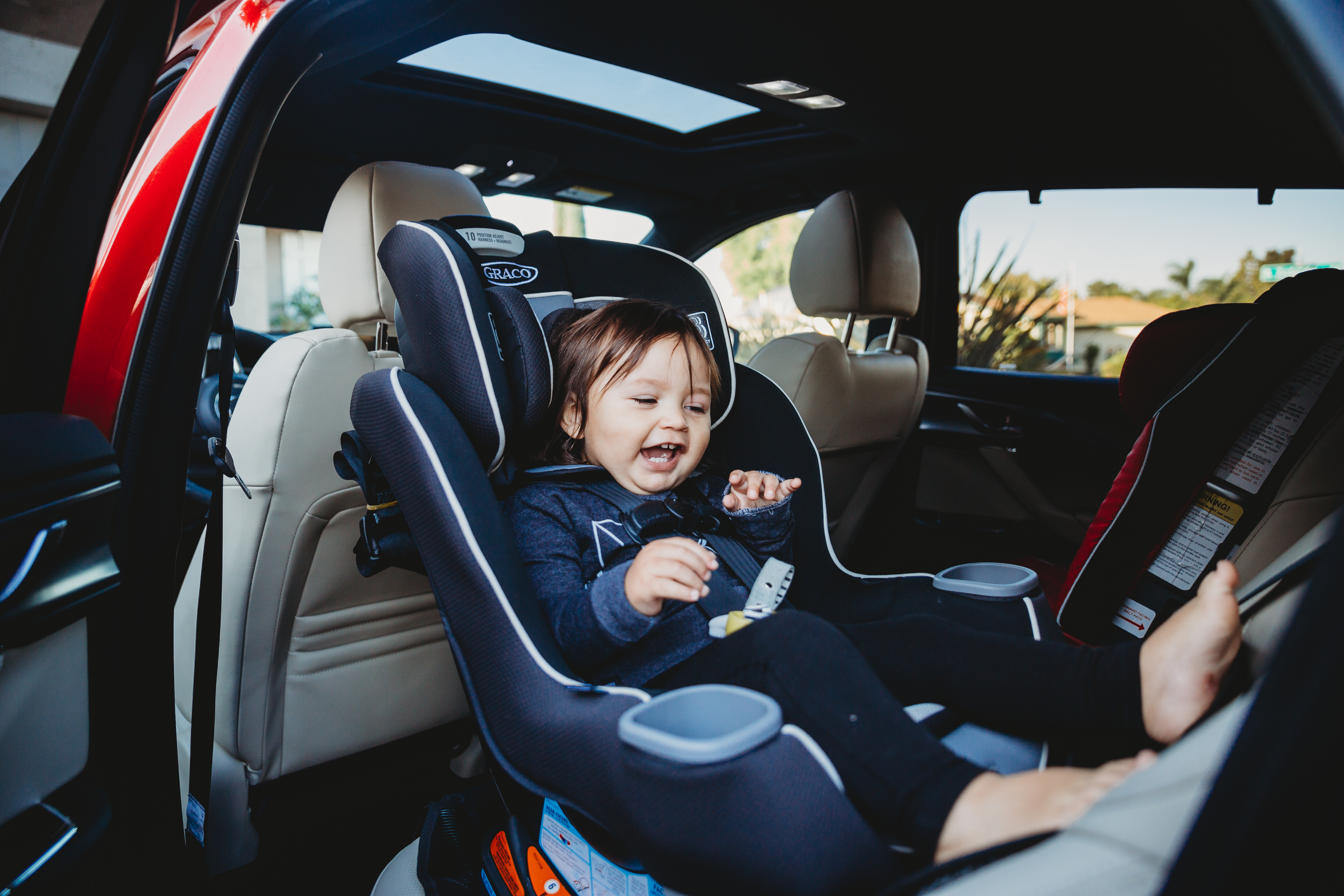 Also, we did not find any latches for car seats in the 3rd row. This can cause a problem if you are planning to put small children in the back. For the most part I think we would use children not in car seats as it is not very convenient to access a child in a car seat anyway, but it's something to keep in mind.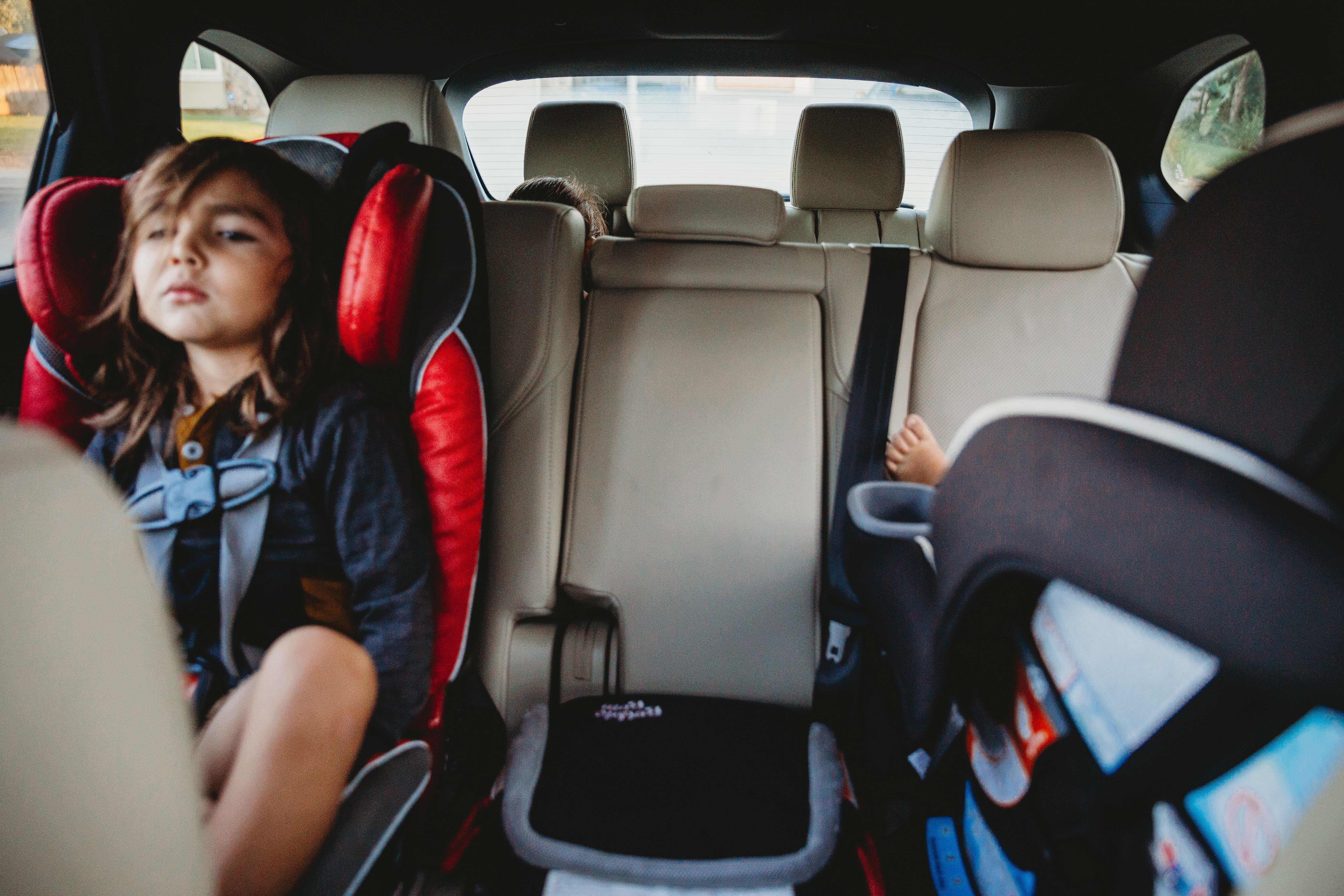 This vehicle is very engaging and feels flawless when driving. Honestly, I feel like I am driving a much more expensive car, just by the feel of the 2018 CX-9 alone. Panoramic Sunroof would be awesome of course, and an easier way to access the 3rd row seating if in fact you have more than one car seat in the second row. Besides those few things, I am impressed and honestly ,I would purchase this family ride in a heartbeat!
Some of my favorite features are:
-Keyless Start
-Sensors on vehicle
-Blind Spot detection
-USB ports in the rear seating area
Kids favorite features:
-Sunroof
-Boss Speakers
-3rd row seating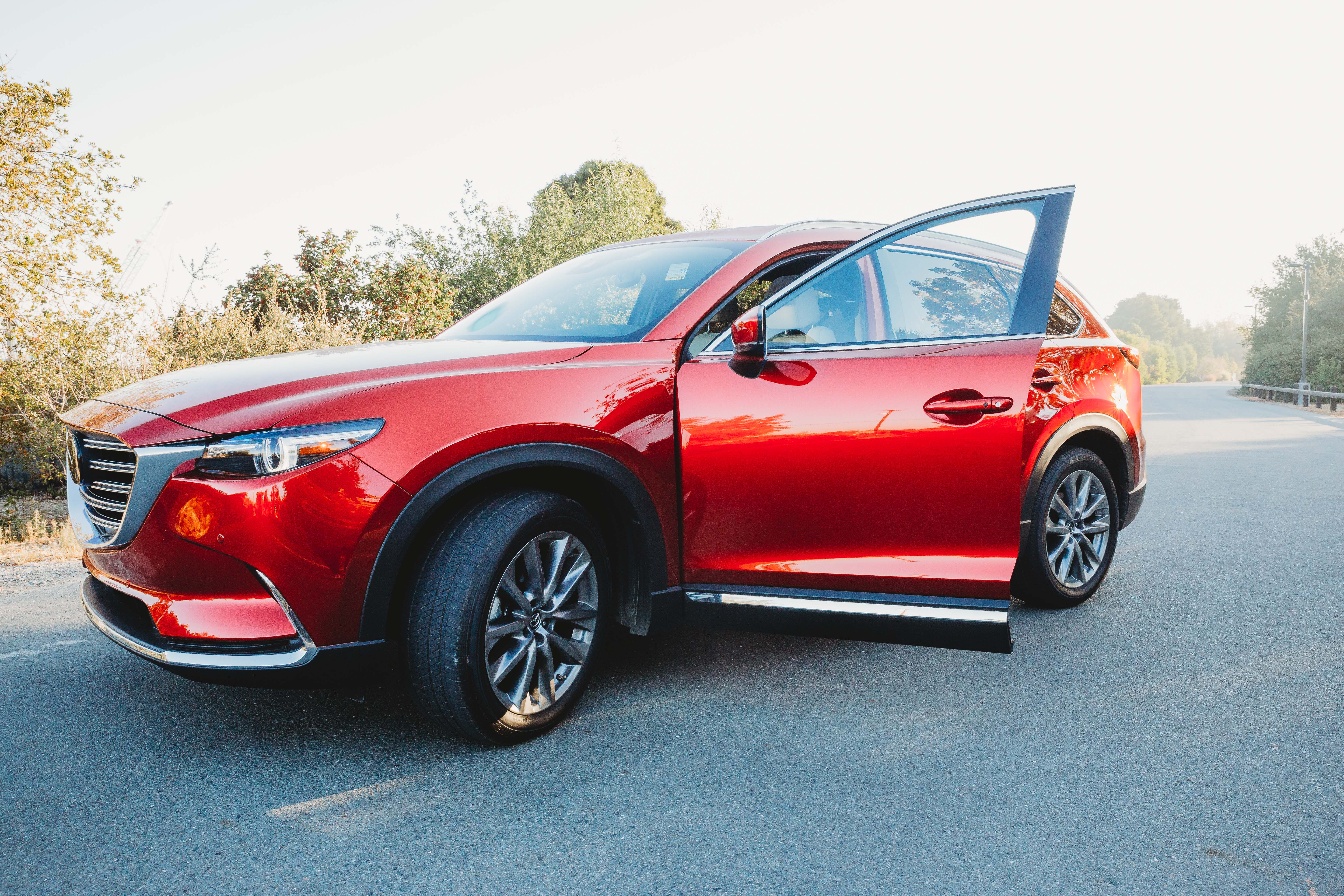 The MSRP for the 2018 Grand Touring All Wheel Drive as shown is $43,905. You guys, this isn't bad at ALL! I think the price point is more than fair and a bargain for everything the Mazda CX-9 comes with. To check out more, you can visit Mazda's site here!
http://www.raising-the-wild.com/wp-content/uploads/2017/11/new.jpg
3840
5760
raising-the-wild
http://www.raising-the-wild.com/wp-content/uploads/2017/05/Untitled.png
raising-the-wild
2017-11-13 09:43:30
2017-11-13 09:43:30
2018 Mazda CX-9 AWD Review